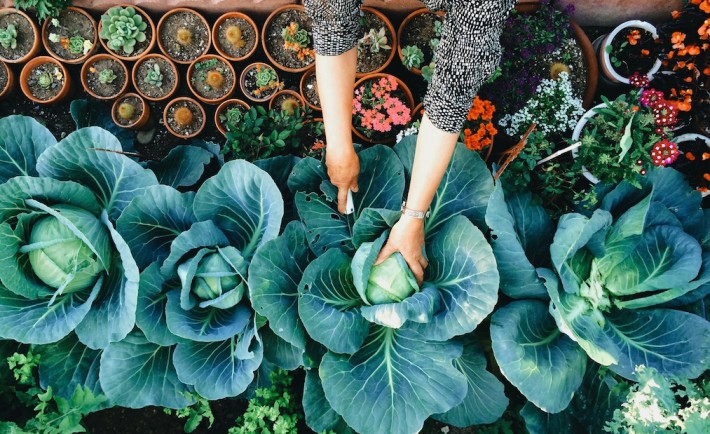 For some days ago we announced the finalists of the "People gardening" Mission. An amazing gallery, with gorgeous photos!
Today we present the winning photo taken by Aly Brown (@alyfromuk2us). It's lovely, beautifully composed and taken from an interesting angle. Besides it has great textures, colors and balance. We asked Aly about the story behind her winning photo and about her experience with Foap. Enjoy!
Hello Aly! First of all congratulations on winning the mission! What was your first thought when you learned about it? How did you end up submitting this stunning photo?
I was so excited and surprised to hear that I had won this mission. Thank you!!  Out of so many great entries too! When I think of gardening, I think of this particular photo, so it was an obvious choice to enter it into the "People Gardening" mission.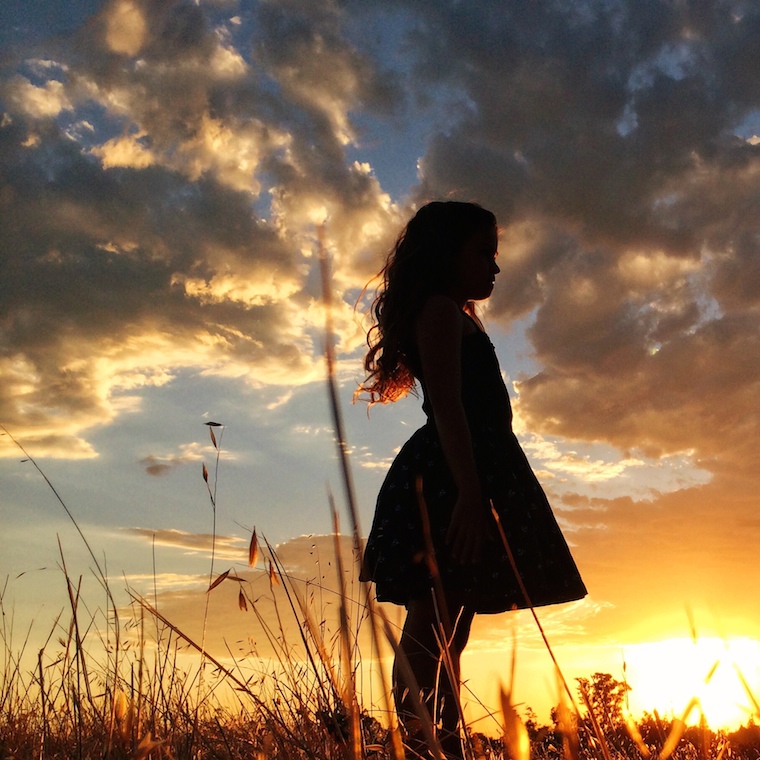 What's the story behind the picture? Who is the girl in the photo?
Instagram has a weekend hashtag project that sometimes I like to submit a shot or two for, depending on the theme. The theme for this one particular week was Appreciate Earth which was in honor of International Earth Day last year. In my photo my goal was to show how growing your own vegetables can help lower environmental footprint. I asked my mother in law if she would show me her own garden and harvest a head of cabbage for my picture. I was pretty happy with the result and very excited that the shot was featured on Instagram's blog and feed as one of their favorites of the challenge. This shot is now one of my own personal favorites too.
Wow! This is amazing!! Congratulations for the feature on Instagram's blog! We actually found it here! Now, all we know right now about the Foaper @alyfromuk2us is that she has a wonderful portfolio, lives in California and has a super cute chocolate labrador. Could you please share more details about yourself – who are you, what do you do?
I was born and grew up in Belfast, Northern Ireland. I met my husband in California during a vacation and we got married and settled in his home state. We have one son, Joshua, who is 15 and a chocolate Labrador named Paddie. We love it here, especially the weather and spend a lot of time at the California Coast together. That is also why I have so many sunset pictures.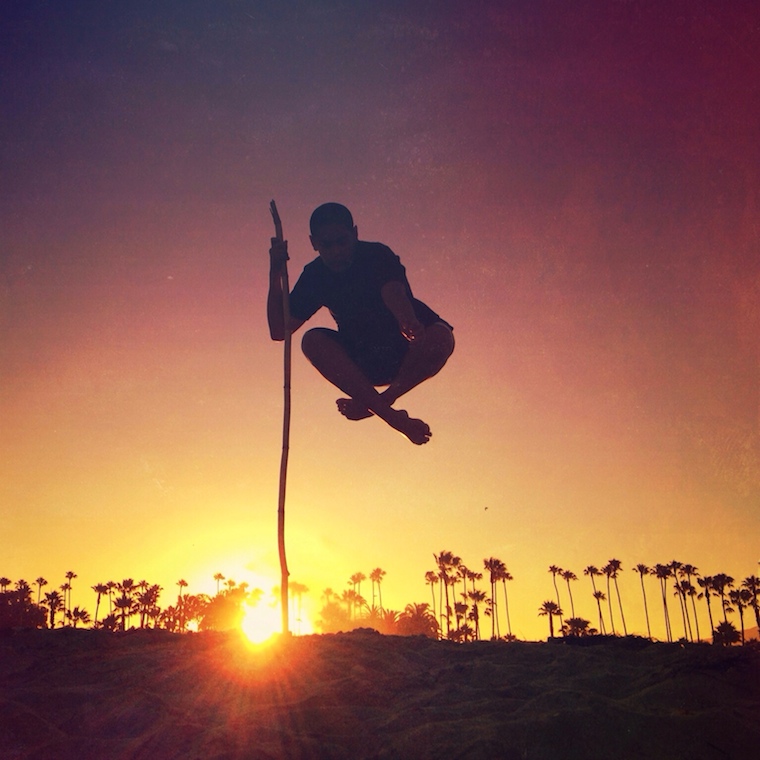 You have so many stunning pictures, not least of silhouettes. How did you come with this idea and who are the people in the photos?
When I was little, in Belfast, I have a memory of my late Dad (who loved to take pictures) trying so hard to shoot a perfect silhouette of me. I'm not sure if it is in some way because of this, but taking pictures of silhouettes later became my favorite way to shoot. Maybe in some way, I feel like I am honoring him. I now take pictures of my family and anyone else who is willing to pose or jump at sunset.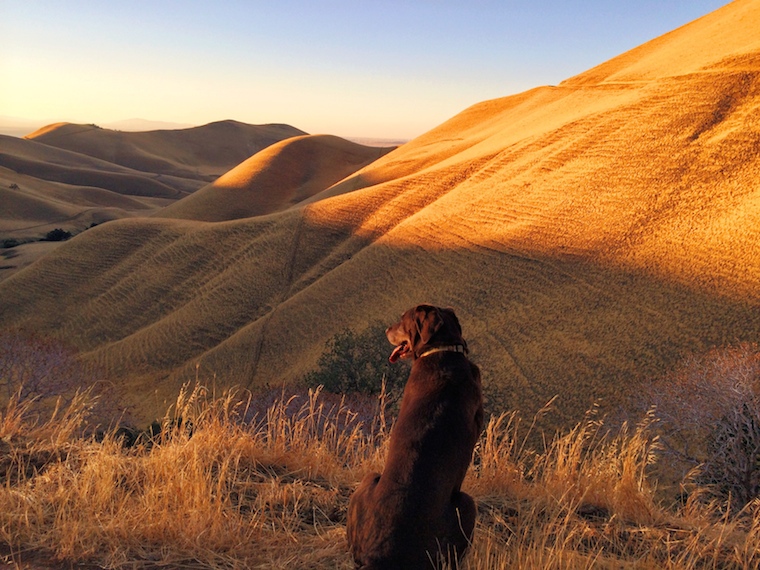 This photo of your dog with the mountains in the background is gorgeous. But which photo from your portfolio is your favorite one?
It's not an easy task to pick a favorite from my portfolio. There are so many. Some being more meaningful than others. One particular shot that comes to mind though is a reflection shot of my son taken a few years ago. He is wearing sunglasses, with the city of San Francisco reflected on the glass. To me it represents how a child sees the world around him. Another favorite would be one I took a few months ago. There was a challenge on Instagram hosted by a Travel Blog and the challenge was to take a photo that represents Irish Culture to you. My photo was of my husband baking my favorite Irish bread. This photo won me a trip to Ireland which I just returned from last week! That trip was the best trip ever and that photo is now being printed for my kitchen wall.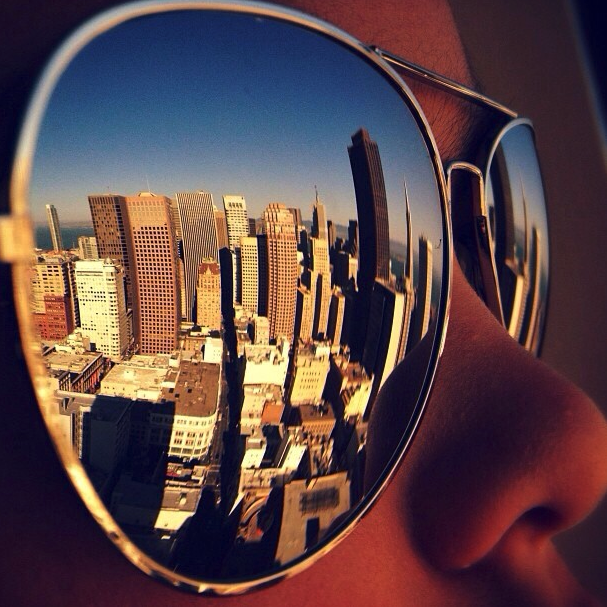 Wow! This is also amazing! Congrats for winning Travel Blog's contest! Finally, we'd love to know how you became a Foaper and what does Foap mean to you?
I became a Foaper quite a while ago. I remember seeing on one of the TV news channels about how to make money from your photography and Foap was mentioned so I signed up right away. I see Foap as a great way to share what I love and have the possibility to receive a reward in return.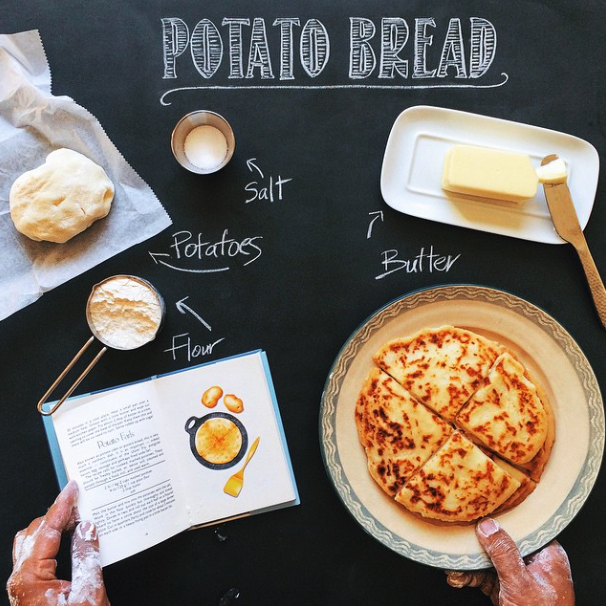 Thank you Aly for inspiring us all and sharing your talent! Keep up with the good work! <3