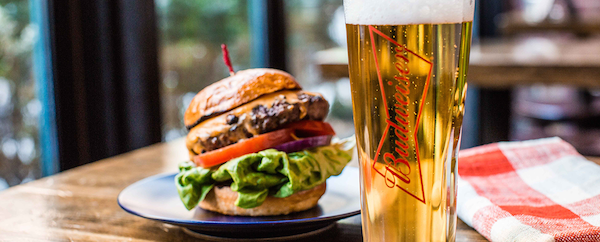 Hello Foaper!
You love Bud, you love burgers….Imagine if you could combine these two passions with a third one: photography.
Now you can! Budweiser launched their first Foap Mission today: Bud & Burger. Yes, Foaper! They would love to use your photos of you and your friends enjoying Bud and a burgers in their marketing! The Mission winner gets a $500 reward.
The Mission:
We want to show the world that a clean, crisp Bud is the perfect companion to a char-grilled burger. And we need your help to do it. Show us how you savor burgers and Bud. At an afternoon barbecue? A beach bonfire with friends? Maybe it's a second date at your local pub. There's no wrong time or place, and we can't wait to see when, where and how you enjoy Bud and burgers your way. Oh, and make sure you feature a can or bottle so we can use your photos in the future.
Enjoy your Bud, enjoy your burger and enjoy the Mission!
Ah! Before you go: Shooting photos of food can be tricky, check these quick tips from an experienced Foaper.
Join now in the Foap app!
Don't know how to join the mission? It's easy! Download the Foap app for free on the App Store or Google Play.
To get the app follow one of the links below:
Pssst!  Need some inspiration? Why don't you try this burger recipe by Jamie Oliver. It's really easy to prepare and delicious.