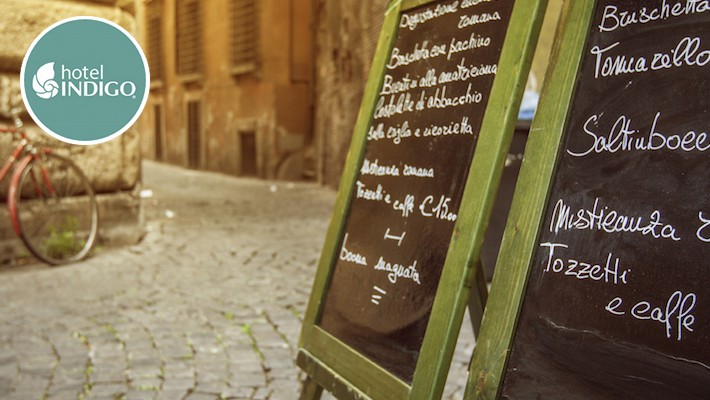 Hi Foapers!
We're super happy to share with you that Hotel Indigo has just joined the Foap Community!
With more than 60 properties in culturally-diverse neighborhoods across the globe, the Hotel Indigo® brand is the welcoming and refreshingly unique boutique hotel choice that inspires guests and helps them discover something new about the local area. Through the knowledge and creativity of our neighborhood hosts, distinctive and vibrant design inspired by the locale, and locally crafted food and beverage, Hotel Indigo offers a non-prototypical hotel experience that guests and locals have called, "fresh, contemporary, approachable and surprisingly unexpected.
Hotel Indigo's first three missions are live for you now: "Masters of their craft", "What makes your neighborhood unique" and "Expressive street style". Challenge yourself, join the Missions now and good luck!
The winner of each Mission gets a $100 reward. 
The Missions
"Masters of their craft"
Hotel Indigo is inspired by the neighborhood and this mission is all about celebrating local artists and artisans. Capture these "masters of their craft" in their natural environment and in the process of creation. Remember art comes in many forms, from traditional painting and drawing, to modern crafting and jewelry making, to inspired chefs and innovative mixologists, and the sounds of local musicians on the street corner or in your favorite coffee house. NOTE: A successful Hotel Indigo photo will tell a story and be shot from a first-person perspective. It will be warm and natural, appearing in a real world setting (think urban, active and vibrant). Use focus to draw the eye, as well as pops of color and texture to add interest. People should create context, humanity and atmosphere, but never look directly at the camera. No black and white or motion blur photography please.
"What makes your neighborhood unique"
With this mission, we want you to document the rich history, culture and character of your local community. Perhaps your neighborhood was once an artists' enclave or home to underground social clubs during the prohibition era. We're looking for photos that show how these unique stories come to life in your neighborhood today, whether it's in the buildings and architecture, street art (think graffiti walls, chalk art, distinctive statues and art installations), a row of shops, or a particular place where people meet and rest. Look for objects that help build your story or add an element of interest to the photograph, as well as the time of day and lighting can that help evoke a mood or capture an emotion.
"Expressive street style"
Forget the runway or fashion magazines. Real style comes from the streets and we're looking for photos of people in urban settings wearing interesting ensembles that express their confidence and creativity. Look for great colors, textures, prints, embellishments and accessories – details that draw the eye and add interest to your shot – and utilize the environment as part of your composition. Authenticity is key. Avoid anything that is overly trendy, themed or would date your shot.
---
Join now in the Foap app!
Don't know how to join the mission? It's easy! Download the Foap app for free on the App Store or Google Play.
To get the app follow one of the links below: