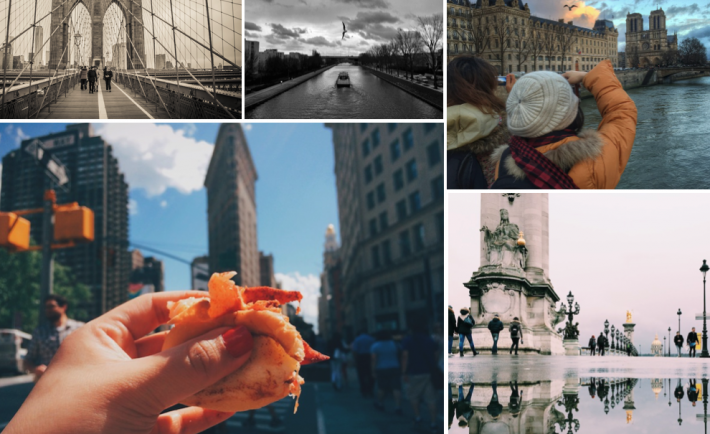 Recently MasterCard ran eight amazing Missions about two of the most spectacular cities on Earth: Paris and New York. Foapers who either live in these cities or had been visiting, showed a variety of shots: from classical places to hidden spots known only by the locals. The MasterCard's team selected the winners who best captured priceless experiences. Check out the winning photos below and enjoy!
Bridges of Paris
Let's go to the future! by Mohamed Moustafa Marecar @nazeer from Paris, France.
The Streets of Paris
Cakes by Christina Zolotareva @chrisza from Ukraine.
Iconic places in Paris
Tourists taking pictures of Notre Dame Cathedral by Kendra Morgan @kendiekat from Vicenza, Italy.
The Essence of Paris
Reflection by Valentin Jab @valentinjbd from France.
Parks in New York
In central park by Priyanka Madia @prim from New York, US.
The Essence of New York
Crossing the Brooklyn Bridge by Christopher Reed @imnrm from US.
Soho and Greenwich Village
Musician in Washington Square Park by @merethe from Halden, Norway.
Iconic places in New York:
Love lobster rolls by Kristel Angelique Limbo @krisangel from the US.
Congratulations to the winners and big thanks to all of you who took part in these wonderful Missions.