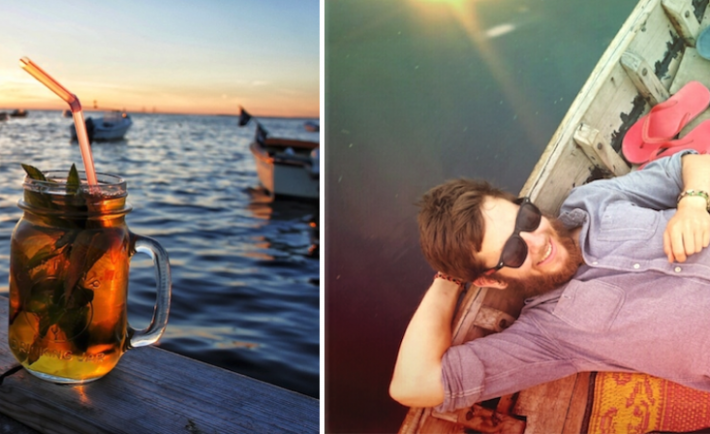 We're happy to announce the winners of the recent Condé Nast Missions. "Chill your summer with iced tea and coffee" Mission winner is Susanne Hegbart @shec and the winner of "Show us how you make summer your own" Mission is Jøne Jønes @jone.jones. We interviewed them to learn more about them and their pictures. Very inspiring stories! Hope you'll enjoy them!
We asked both winners the following questions:
How did you come up with the winning photo? What's the story behind it?
We'd love to get to know you better. Who are you, where do you live and what do you do?
Which photo from your portfolio would you pick as your favourite one?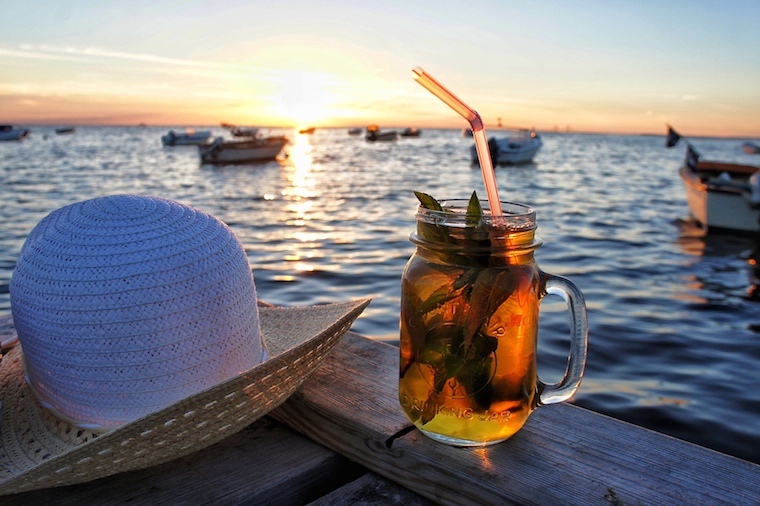 Here is what Susanne Hegbart @shec replied:
I came up with the idea of my winning pic when I was heading to this lovely jetty to watch another sunset. I love to go there to take shots during spring and summer. The hat in the picture was bought in Costa Rica and I thought it would look great in the Chill your summer Mission together with my lovely iced tea with mint. So I went down there one windy evening, the hat almost fell into the water I had to put rocks on it so that it didn't move…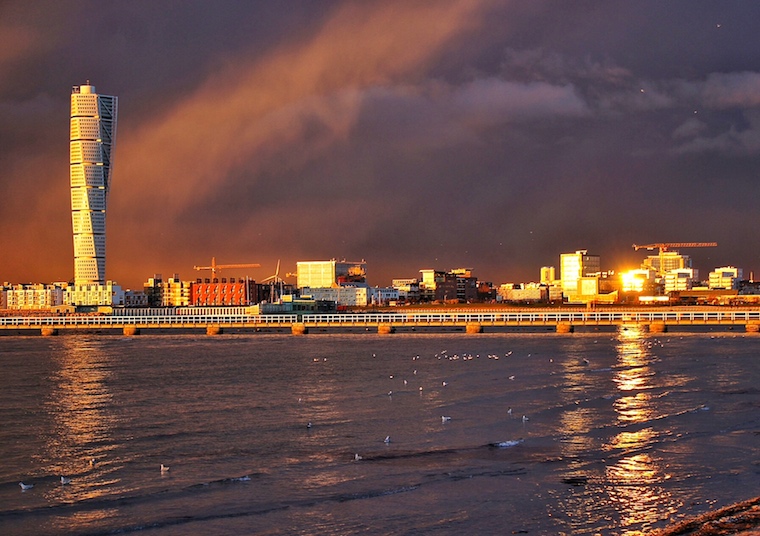 I'm a happy amateur who loves to go on photo shoots! I live outside Malmö in Höllviken and there are so many great places to take pics! I also love to travel around the world together with my friend @cindysaz1, featured in my favourite pic in the next question. I love to bring home fantastic memories on my camera!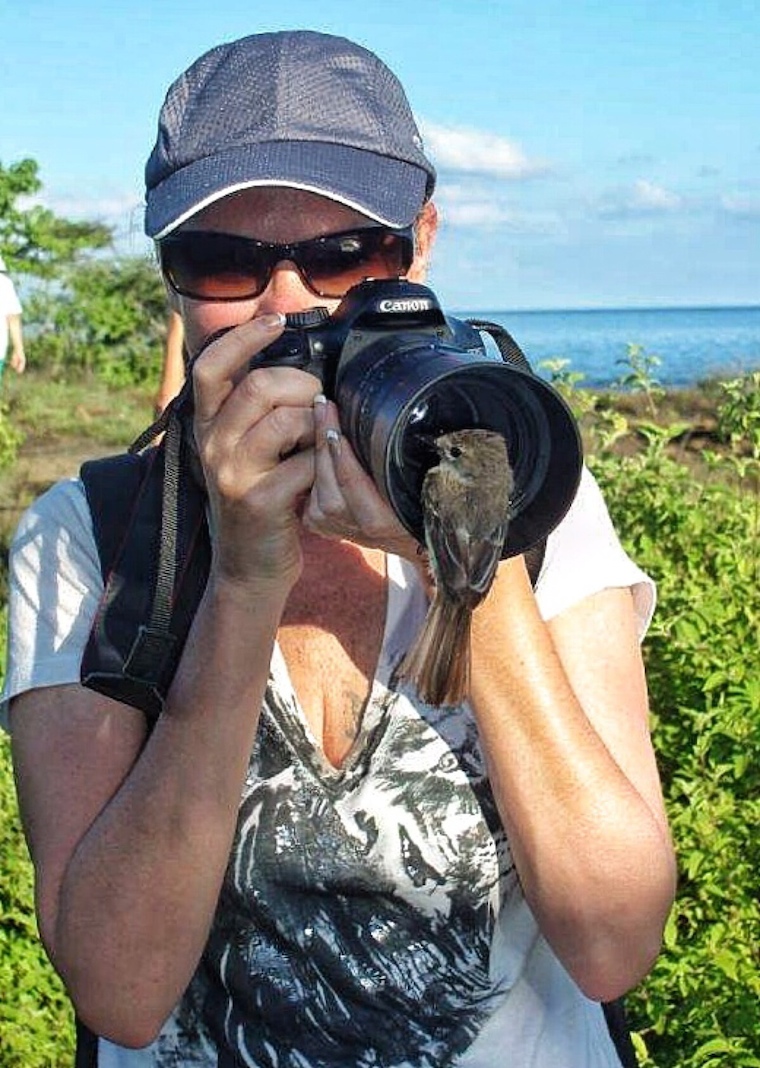 It's so unbelievably hard to pick a single picture as my favourite as there are so many different settings and pics that I love in different ways. In the end I picked a picture from a trip to Galapagos. It's a bird that saw itself in the lens of @cindysaz1 camera and I love it as it's not staged but just happened! I would also love to add that I'm so happy that I met so many great photographers and have great friends thanks to Foap. We share the same passion.
And here are the answers by Jøne Jønes @jone.jones:
The Story behind my picture is the following. The person in the shot is a guy I met on the Everest base camp trek in Nepal on the day of the Earthquake. Since then we stayed together and facing the second big shake we decided to fly to Bangladesh since I have a couple of friends there. After these difficult emotions we faced, it was so great to have a place to calm down. One of the best spots for that in the lively and bustling city Dhaka is at the Burriganga River. Far off, you can let yourself go, floating down the stream with a paddle boat. Just staring into the sky, watching the sunset, people playing in the water and waving at you and listen to the the Boatmen singing. Amazing moment to realize the very fact that everything is just fine.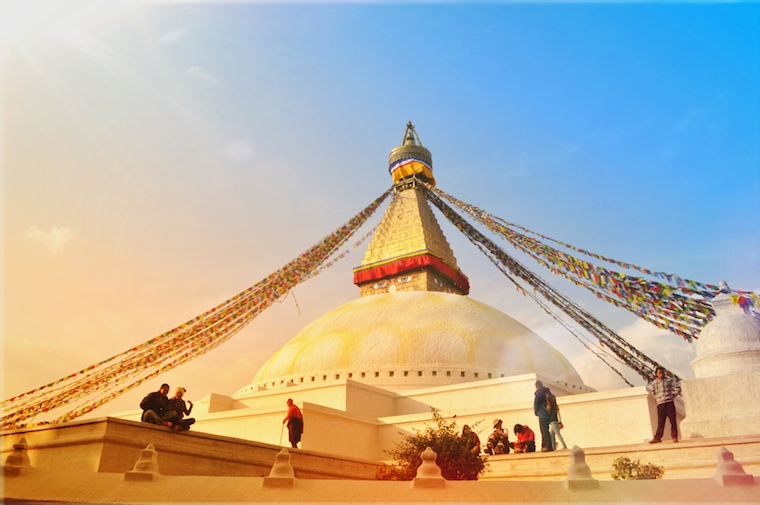 About myself… I am 28, I was born in Germany, studied Graphic Design in Munich. But "Who am I?", that's a good question. I started travelling a lot in 2010 when I got addicted to exploring different parts of the world. After my graduation I lived for 6 Months in Dhaka/Bangladesh as I could not handle it very well to get a 9 to 5 Job in Munich. So after gaining some work experience I quit my job at the tiny advertisement agency and took the next plane to Nepal. I love photography, I love capturing special Moments, diving into different cultures and meeting inspiring people along the path. I also just started tattooing and brought my own machine with me, hoping to find a place where people are willing to teach me a little more. So here I am with a one way ticket, figuring out what future will bring and how I want to contribute.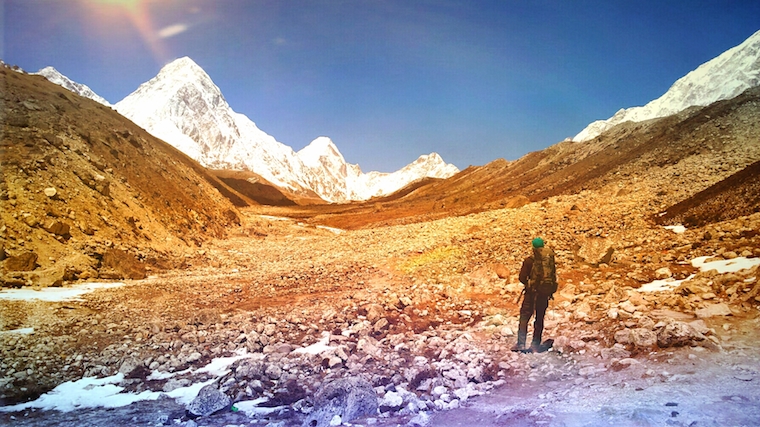 Thank you very much for the compliments about my portfolio! It is a bit difficult to say which one is my favourite, because I have a strong feeling for all of my pictures. If I had to pick one, I would pick the one called "Beyond the trek". After the first earthquake we were stuck in a tiny village. Everybody came down from the mountains but after a couple of days we decided to continue the trekking because there was no alternative. I'm not proud of what we did, but I have to admit that it was unbelievably beautiful. The atmosphere of the Himalayan mountains is just unique, time doesn't exist and whatever bugs you, is far away. It is super exhausting to hike at 16000 feet but I would do that again for sure. Every pain and risk was worth it. The picture shows a good friend of mine close to the end of the trek with the Pumori in the background. It's the Mountain from which the avalanche came down and hit the Everest Base Camp. I'm thinking a lot about the people in Nepal and I will be close to this country forever.
Thank you so much Susanne and Jøne! These are wonderful, really inspiring stories! We're extremely happy that you are part of Foap.