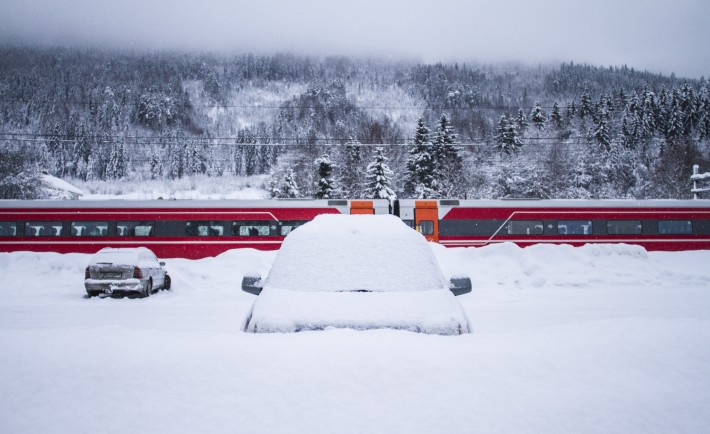 The latest Mission by Visit Norway was all about catching storms, heavy snow falls, extreme conditions and the power of Mother Nature in Norway. Even in the worst weather this amazing country looks gorgeous and beautiful. The Visit Norway Team has after a tough consideration chosen the Winning photo.
Foaper Julia Zettel made all the way from the tropical Brazil, to the polar Norway, to win the Mission. Read her amazing story below. First we have a couple of questions from Grethe Knapstad Fossen from Visit Norway: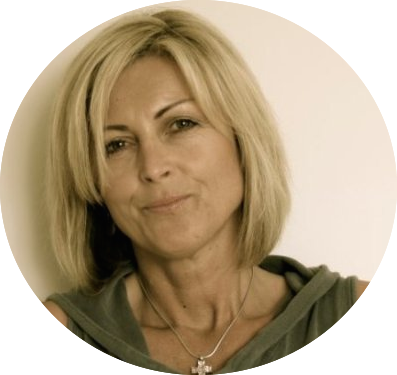 Big congratulations Julia on winning the Mission. Like in all our Missions it has been very tough to choose the winner. When your photo came up though it stood out in a fun way. We would love to hear the story behind the photo. Where is it taken?  And of course, is that your car? 🙂
Thank you so much for picking my photo! There's actually a nice story behind it… Me and my boyfriend were on a train from Oslo to Bergen and suddenly the train stopped in the middle of nowhere because the workers were on a strike, they told us we would have to wait 1 hour before departing again. It was a really small train station in Gol and we looked around and it was all white, snow everywhere so we decided to wander around, since we were stuck there. When we were coming back to the train we saw that car covered in snow and I took the shot. So, no.. gladly it wasn't my car! 🙂
We love your photos! Your portfolio looks like a global travel agency inspiration ad. We are of course happy that you have visited our beautiful country on all your adventures. What made you visit Norway and we would love to hear your experience from your visit.
Since I was a little girl seeing the Northern Lights was the first thing at my bucket list. Norway as the destination I chose to fulfill this dream and it was amazing. We took a boat from Bergen to Tromsø and visited a lot of small Norwegian towns on the way. In total we saw the Northern Lights 3 times and it was the most incredible thing I have ever seen in my life. I'm looking forward to go back and visit Norway during summer, it seems even more special.

What were the highlights from your visit? And if you could describe Norway with 3 words, what would those be?
As it was my big dream, seeing the Northern Lights was the highlight from my visit, but the city of Tromsø was a nice surprise. I guess I would describe Norway as a Magical white beauty.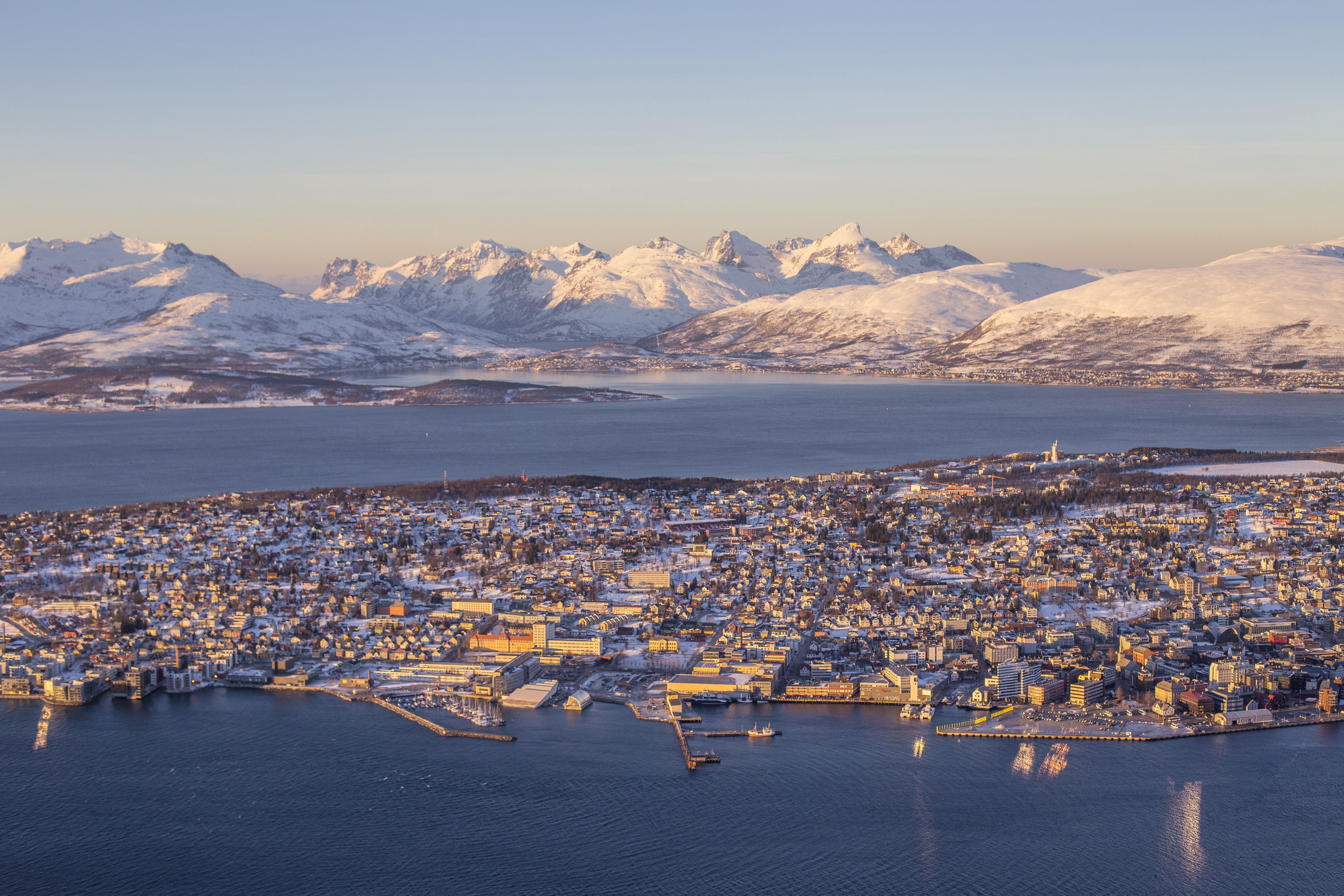 And now a couple of questions from the Foap Team:

Big congratulations Julia on your first Mission win, you have been a finalist in a couple of Missions and now you have made it all the way. How is the Mission Winner feeling?
I'm so happy!!! When I saw the notification I couldn't believe it was true. Then I just went telling everyone about it, it was very exciting.

We would love to get to know a little more about you, where are you from? Who is Julia? 🙂
I'm a 26 years old traveler from Brazil and what moves me in life is getting to know new places and cultures. I'm a freelancer video editor and I'm passionate about what I do. On my free time, when I'm not traveling, I like to explore my city (Rio de Janeiro) and hang out with my friends.
How did you found out about Foap and for how long have you been Foaping?
I discovered Foap on a Facebook add and thought: I should try this! This was in September 2015 and since then I've been Foaping.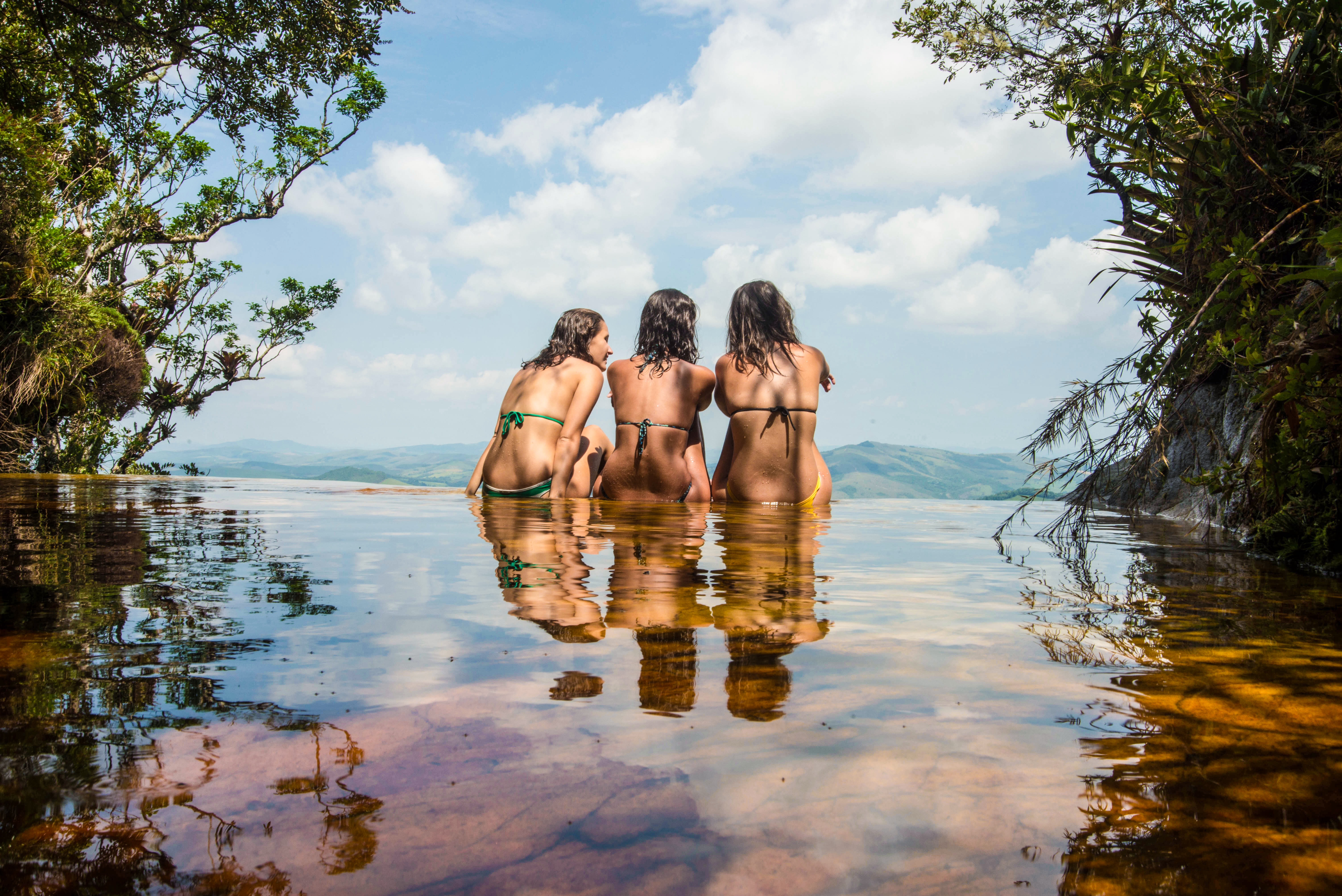 As Grethe from Visit Norway says above, you portfolio is like a trip around the world. How many countries have you visited?
So far I've been to 27 countries. My goal is to reach 30 before I turn 30!
This sounds like great goal, name one place that you have visited that you think everyone should try to visit if they have the chance?
I swear there's nothing to do with winning the Mission, but Norway should be in everyone's bucket lists, they just have amazing landscapes (and the Northern Lights, off course). I would also say Cuba, because life there is so different that everyone should see how they live over there.
Where is your next adventure taking you?
My next trip is next month to our neighbor Uruguay. Looking forward to visit a new country!
This photo caught our attention in your portfolio, where is this taken, the story behind the photo?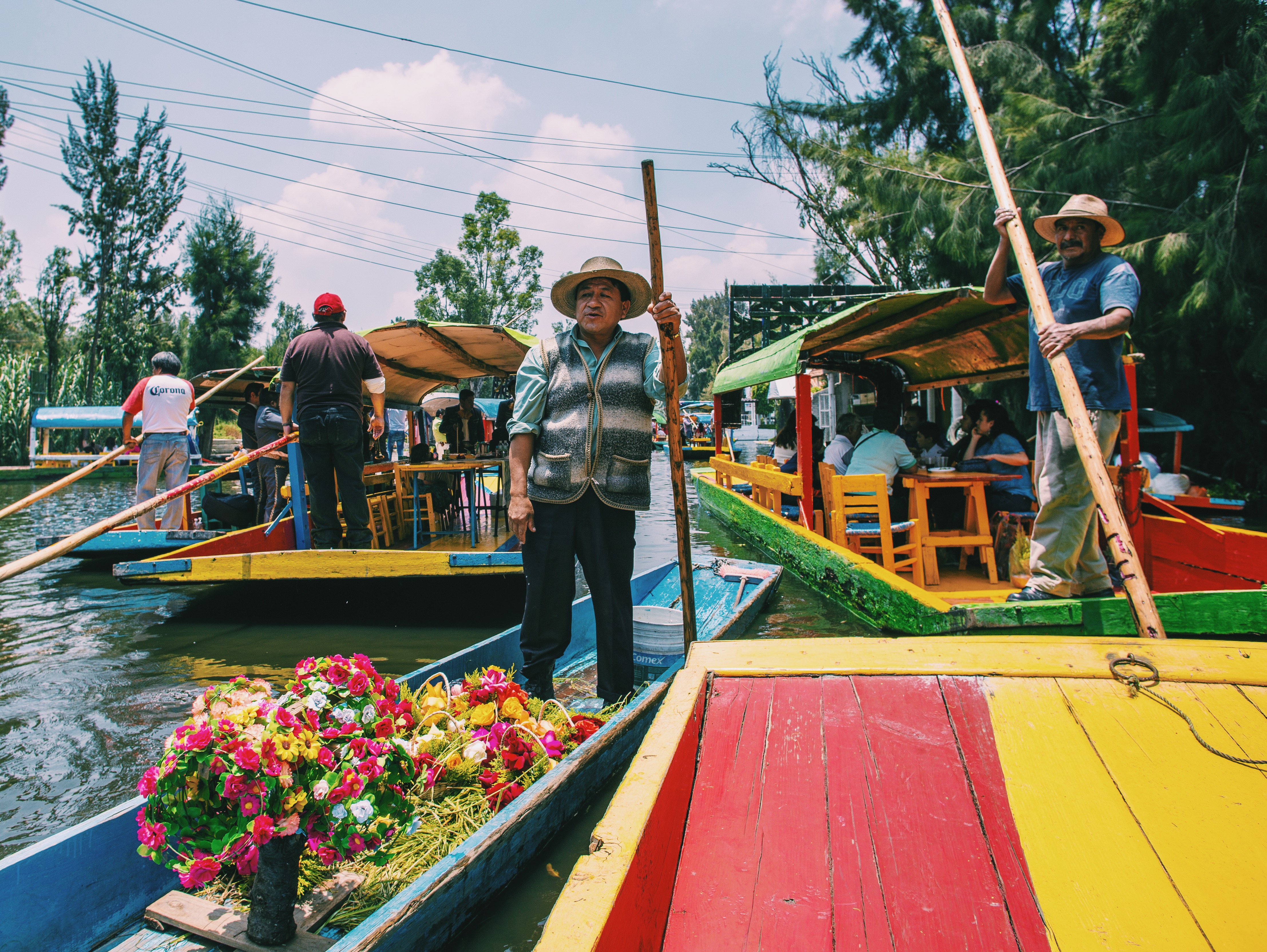 It was taken in Mexico City in a neighborhood called Xochimilco. This place is amazing,
known by its famous canals full of typical food and music. The locals go during the weekend and it's so much fun. You rent a boat to tour around the canals and people sell food, drinks, flowers and even music on small boats that passes by. This guy was selling flowers.


Photography means a different thing for everyone, what's Photography for you?

Photography is how I register my point of view of the world.
Thank you so much Julia and congratulations again on the Mission win. All the best and Happy Foaping!