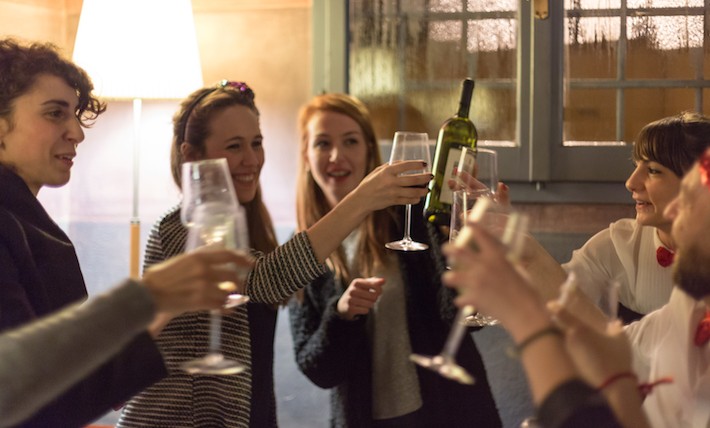 "Mixing business with pleasure" was an interesting Mission by Hyatt House that required capturing colleagues spending a great time together. It's usually quite a challenge to capture scenes of the professional world in an authentic way. Vincenzo Davide Martella (@wungenz) managed to do that really well and his photo was selected by the Hyatt House team as the winner of the $250 reward. 
This time we asked Vincenzo about this particular photo and his secret to capturing people in a natural way. Enjoy!
Congratulations Vincenzo on winning another Mission on Foap. We'd love to know more about the winning photo. When and where was it taken?
It was taken in a restaurant during a Christmas dinner with my colleagues.
How did you feel when you were taking that photo?
I was really happy because the people were great and the wine was very good!
The photo captured the people in a really natural way. What is your secret tactic that you use to achieve such result?
I don't have any particular secret tactics. I just don't like the subjects posing because often their expressions are not natural. I prefer to take the picture when they aren't aware of my presence.
Thanks to that the composition is also more realistic.
Thank you Vincenzo! We at Foap and our friends at Hyatt love your shots!