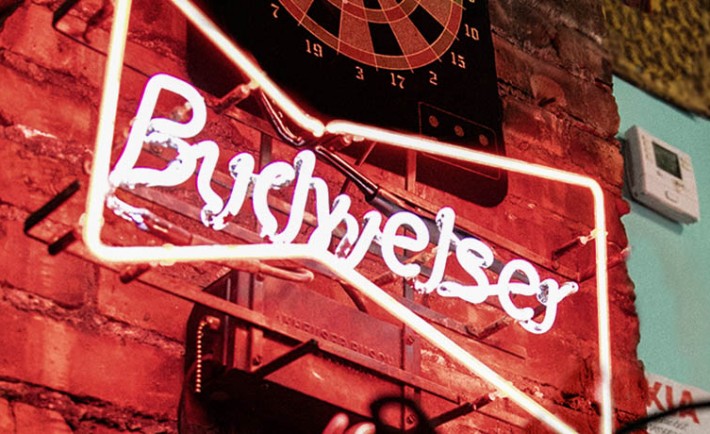 Hi Foapers!
Happy Friday! Our friends at Budweiser have just made your weekend more special by launching a new Mission: "Budweiser in Bars". This is a perfect challenge for all of you planning to go out! Snap some nice shots at local bars where Budweiser owns the place. The winner gets $500 and the Bud team will be purchasing photos from the Mission and using it all over their channels. Enjoy!
The Mission
Budweiser is the official beer of beer all around the world. We need your help collecting photos of the bars that proudly represent Budweiser everywhere from the beaches of Thailand to the valleys of Tanzania. Budweiser is a beer of true character, served in bars with true character. So when you see a vintage Bud neon that glows with an attitude, we want that shot. When you're shooting pool and spot a Budweiser sign you've never seen, snap a picture and share it. These bars are where you share good times with people that matter. The ones with sticky floors and walls covered in Budweiser posters. Bars with just as many stories to tell as the people that sit on their stools every damn day. We look forward to sitting at the bar with you, no matter where in the world you are drinking a Budweiser.
---
Join now in the Foap app!
Don't know how to join the mission? It's easy! Download the Foap app for free on the App Store or Google Play.
To get the app follow one of the links below: