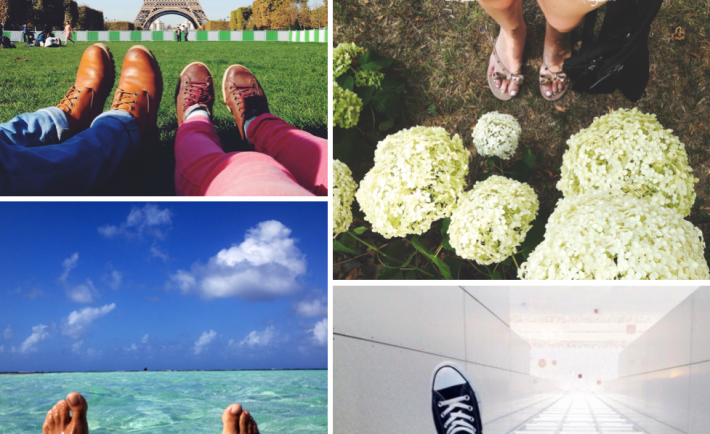 It's Happy Feet time – Part 2!
Yesterday we published the first list of Finalists in the "Foot view" Mission" by Andaz, which you can see here.
Today, we're delighted to present the second list of Finalists. Enjoy the beautiful photos and very interesting stories. The lucky winner will be announced in the coming days. Stay tuned!
Ladies and gentlemen, Meet the Finalists (Part 2):
Morgan Harris @morgan_harris415
I am a chemical engineer who graduated from Arizona State in 2013, now living in Texas. I love my husband and my cat!
This photo was taken in Brainerd, Minnesota. The circumstances were unfortunately not ideal, as we were visiting for the funeral of my husband's grandmother. I couldn't help but take this picture when we got to her house, as her garden was blooming just as though she never left!
Samantha Viall, @pistachiohmy
My name is Samantha Viall and I'm a 22-year-old photographer from Rhode Island.
This photo was taken off a dock at my parents' cabin.
Deanna Hammond, @deanna93
I am from the UK I have lived here all my life, when I am not on Foap I am usually working or travelling. I work as a prison officer and like to do photography in my spare time.
This is a picture of myself standing on a 'walk of faith' glass floor at the Tivoli Gardens Hotel/Stix'n'Sushi restaurant in Copenhagen. We took a trip there last year, my partner would not stand on it as she was too scared!
Leah Carroll, @frameit96
I am a college student studying dance and pre-physical therapy.
The photo was taken in a dance studio, on an  evening when I was feeling especially appreciative of having a body that is so resilient to the physically demanding parts of being a dancer.
Allison Koehnen, @pigeon11
I live in Hawaii on the island of Maui. I love reading, hiking, traveling, collecting records, the ocean, drinking too much coffee, and dancing.
I work as a nurse for a non-profit that helps developmentally disabled adults and children. We had our client out and about in the community this particular day and decided to eat lunch at Kanaha beach. After lunch my client decided to take a little nap. So I laid back and was taking in the beautiful day and decided to snap a photo.
Silvia Simovic, @silviasimovic
I'm 36 years old, married and I have a son. I live in Novi Sad, Serbia.
This photo was made on a beach, by the river Danube… It's where I usually go for a walk to clear my mind.
Iva Trifonov, @littleiverson
I could say I am almost obsessed with photography. For me it's like true magic… It gives you the ability to freeze a special moment in time and keep it forever.
This photo was taken simply on the footpath at Western Park, Ponsonby (Auckland, New Zealand).
Patrick Hardy, @patrickhardy
I am a graphic/web designer. A father, a husband, and a follower of Jesus Christ.
The shot of my feet and the colorful tile was taken in the doorway of the bathroom at Disneyland. Ha. I just really liked the way that the floor looked.
Jariana le Roux, @jariana
I'm a south african girl that gets to travel across the globe as I'm a flight attendant.
This shot was taken in rush, in the afternoon I was leaving to South Africa. It was taken in London, at Kensington Street.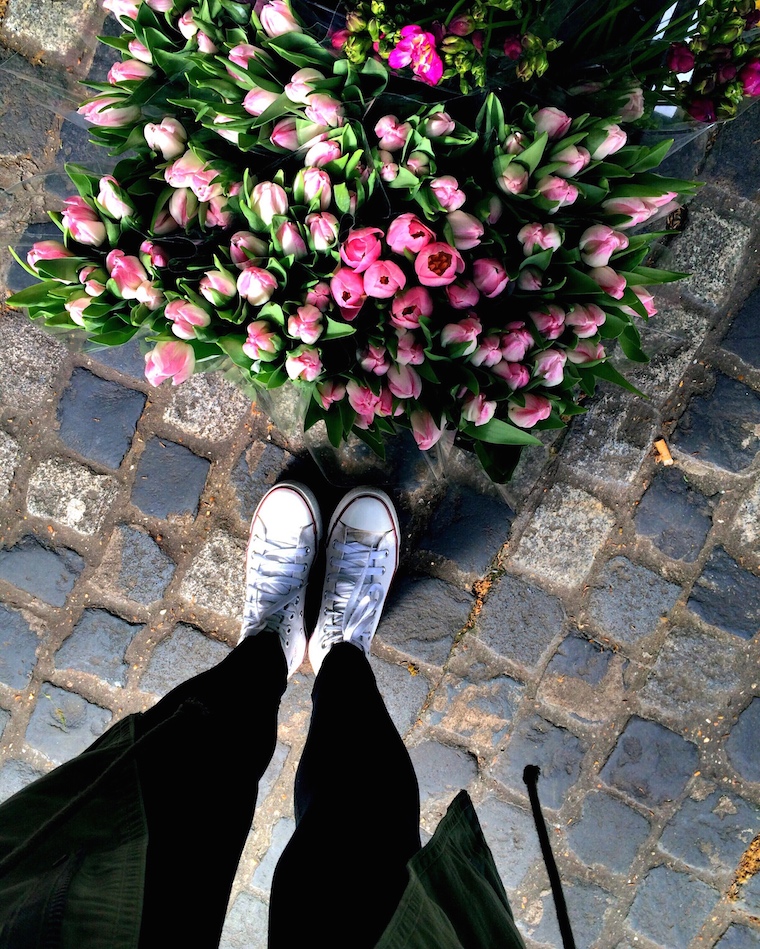 Donna Schwartz, @annaveronica
I am a mother of two very energetic and creative boys. I am 39 years old. I am a stay at home mom. I love to cook, to read, to travel, to find the beauty around me.
The photo was taken by the pool of the community where we live. We live in Florida and we started going to the pool in March.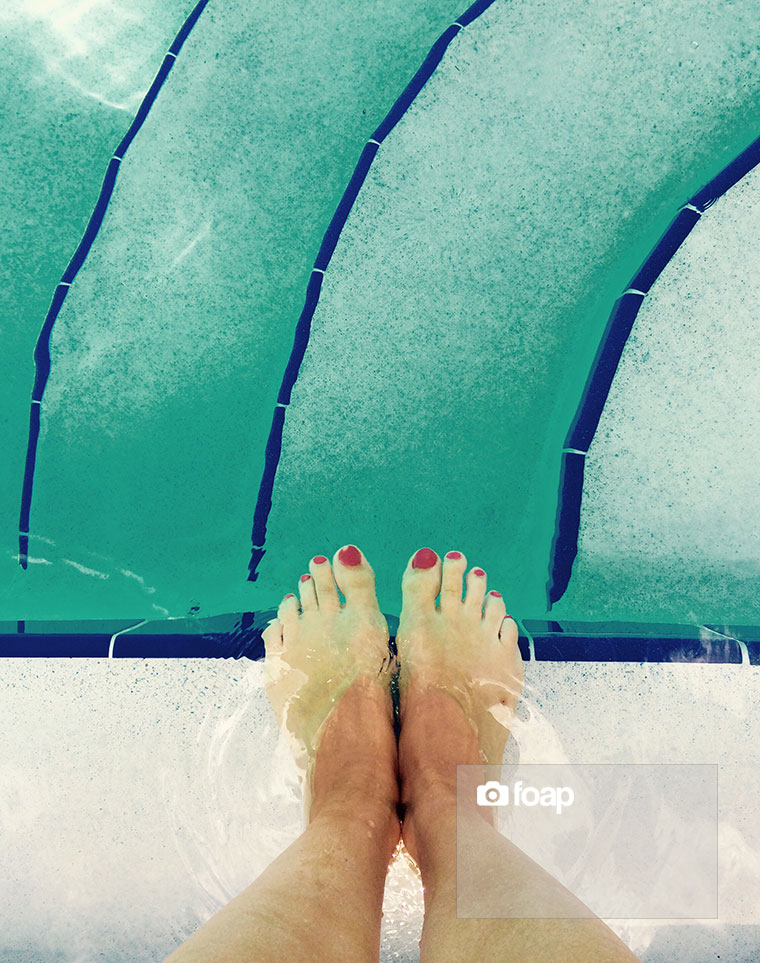 Josh Shields, @flyerjosh
I earn my living as a professional pilot of a long-range intercontinental business jet, which allows me to explore "all corners of the world".
This photo was taken on August 24, 2014. It was just a quick snapshot of my feet on the famous Copacabana Beach in Rio de Janeiro, Brazil.
Logan Henderson, @loganh.
My Name is Logan and I am from Missouri. I'm currently studying in college, living on my own and I love photography!
I was actually at work that day running cars at a dealership. It was Fall so as I was walking down a small sidewalk with some beautiful trees hanging over and I couldn't resist the urge to pull my camera out and snap a picture.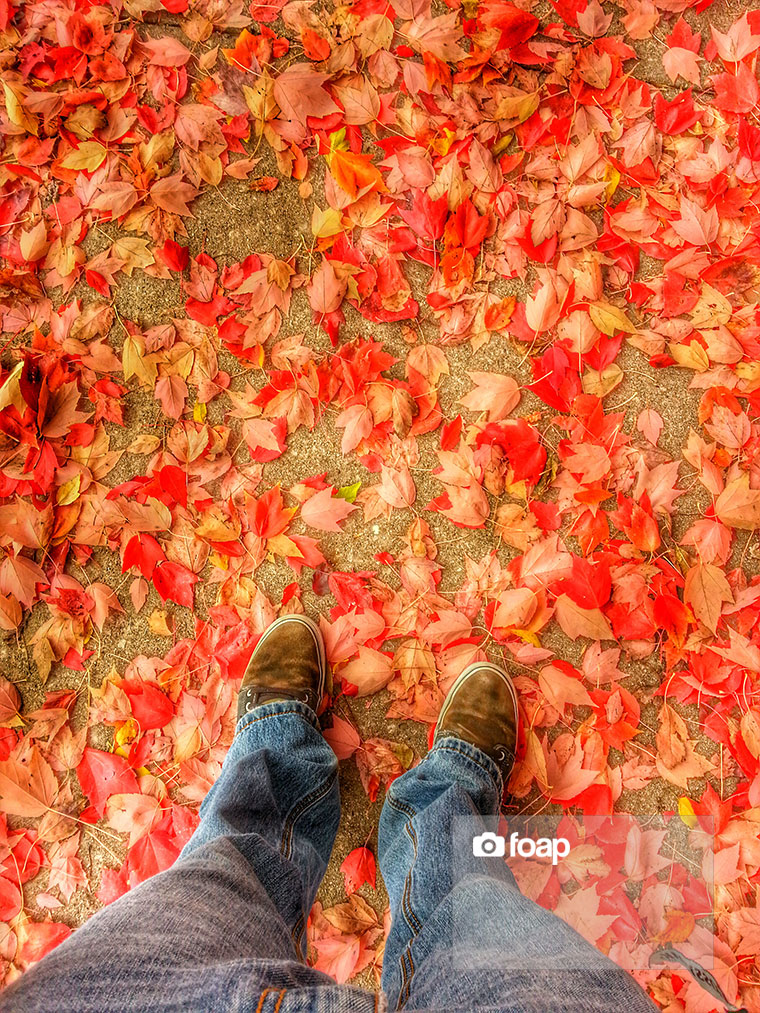 Lina Lomakina, @linalom
I'm Lina from Ukraine, like traveling and to enjoy every moment of my life. Love to fix different moments of life, emotions, situations and people 🙂
We were having a spontaneous trip to Paris with my boyfriend. One sunny day we had a rest at Mars field. Then Vova came crazy, declared his love and asked me to marry him 🙂 Wooho!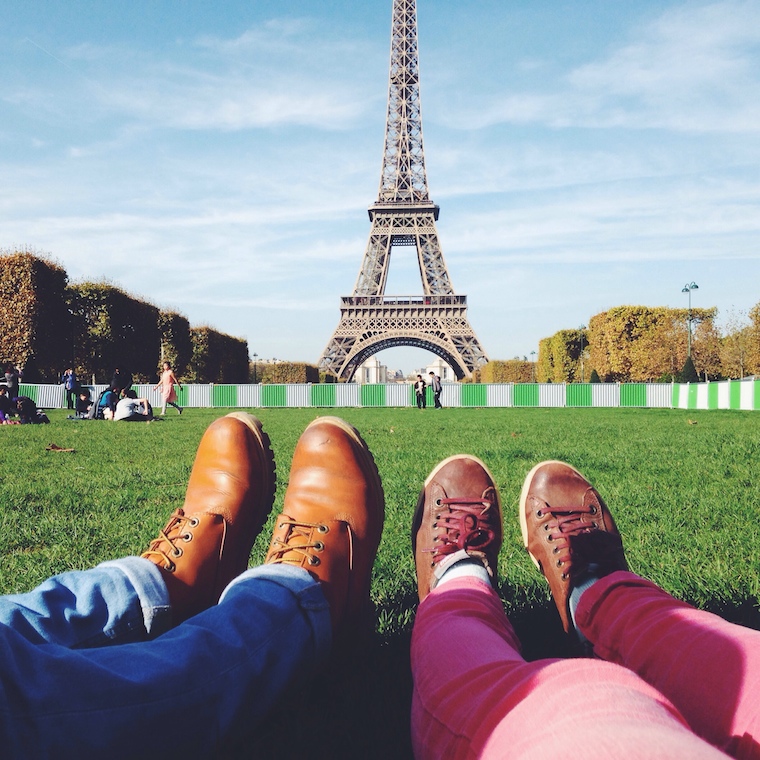 David Boita, @davboita
My name is David Boita. I'm 32 years old.
I'm a flight attendant in Portugal. This photo was taken in Panama. It was like heaven on earth!
AmThank you for your creativity and showing your context of your feet. See you on Foap!