The Mission was simple: "Show us what the view is like from where you stand". And as usual, simplicity is beautiful. The photos uploaded to the "Foot view" Mission by Andaz are really amazing. Many different contexts, colors, seasons, weathers, cultures, fashions. Every photo tells a unique story.
Therefore, the Andaz team selected their favorite pictures and asked the photographers something about themselves and about their gorgeous pictures. Where were they taken? In which circumstances?
Take your time and enjoy the beautiful photos and great stories behind each picture below.
Ah! We'll be back soon with "Foot view Mission – Finalists Part 2". 🙂
Maria Jose Gutierrez @mjgutierrezm
I am a climate change and sustainability consultant from Costa Rica. I work in the support of low emission development strategies in Latin America and the Caribbean.
This photo was taken while floating in the ocean with a waterproof camera, right in front of my grandparents house on Samara beach, my favorite place in the whole world!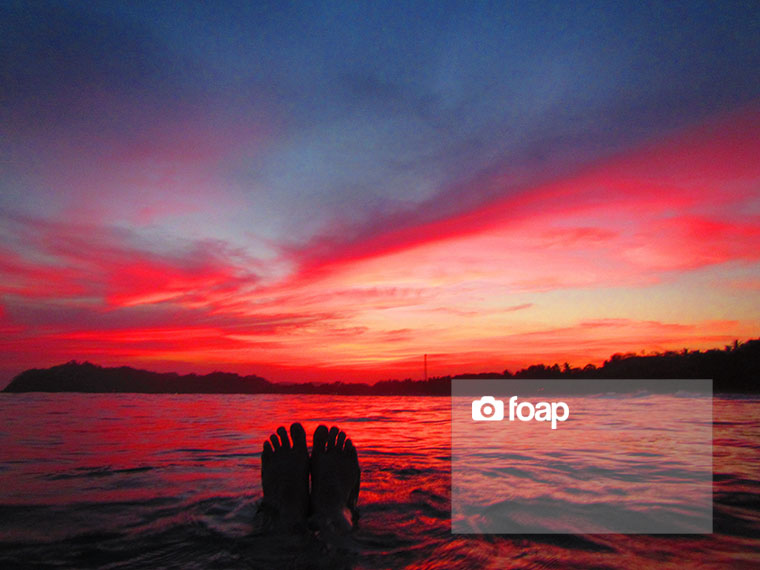 Cailin D'Arcy @cay_amelia
I'm 24. I graduated from Kalamazoo College 2 years ago with a major in religion. For the past two years I've been working as a full time nanny for an amazing family in Western Mass.
This was taken in Sturgis, MI on Klinger Lake. I was sitting on the paddle board with my boyfriend and his feet had a nice view so I took a picture on my iPhone while we had a coffee 🙂
Miki Kucevic, @yumania
My name is Miki and I live in Holland. In my daily life I'm a webdeveloper.
This photo was taken in Haarlem (Holland) when my girlfriend was visiting me. Being in a longdistance relationship means we can't see each other every day. Every moment with her is extra special when we do meet.
Kayli Head, @kayli_head
I'm a historic preservationist and I work under the Texas Main Street Program, an organization committed to downtown revitalization and saving historic places.
This photo was taken at a recent visit to Nacogdoches, The Oldest Town in Texas, and the place I called home for so many years. These iconic brick streets have been around for decades, and they are just another charming feature in that adorable town.
Margot Gabel, @mrgt
I am Margot Gabel, little Frenchie webdesigner lost in Amsterdam since last year.
I took this picture on my last day in Paris in 2014. The day after, I was moving to my new house in the heart of Amsterdam.
Anna De Leon, @annacdeleon
I am a stay at home mom and fashion and lifestyle blogger.
I took this picture at the restroom of one of our favorite restaurants in Charlotte, George's Brasserie.
Rasa Bubnyte, @rasab
I am a 29 year old native born Lithuanian, who lives in New York. I am a full time water quality engineer, but I also love traveling and photography.
On one of the Christmas I arranged a roadtrip from San Francisco all the way down to LA, San Diego, Las Vegas and Pheonix. The photo was taken in Los Angeles, during our brief visit.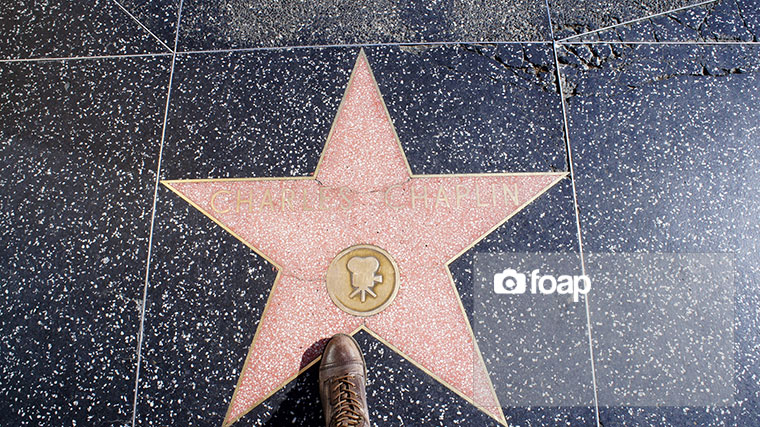 Anahita Yazdi, @anayazdi
I was born in Tehran, Iran, grew up in VA until about 18 and have resided in sunny Southern California since. I started taking pictures when I was 16 – let's just say it's been about 20 years.
This particular photo was taken in Northern Virginia. I was visiting my family during the Fall.
Andrei Bogdan Oprescu, @andreioprescu
I am 27 years old and recently I`ve started this road to become a professional photographer. For now I am a freelance photographer in Bucharest, Romania.
The photo was taken in one of the clubs in the old town Bucharest City.
Sara Tj, @sassatj
I'm soon to be 40 and having a hard time accepting the fact I'm not 28 any longer. I'm from Sweden but been living in Thailand for the last 14 years.
The photo was taken during our latest family gatherings. Our Chihuahua puppy had just eaten some of the wallpaper and gave me the look "It wasn't me".
Alina Verbitskaya, @alusa92
I'm Alina from Kharkiv, Ukraine. I'm 23 years old. I'm a chemist in a pharmaceutical company.
We went on vacations with my best friend. It was a long-awaited vacation. Photos taken in Crimea Mountain, Ukraine.
Dina Aviaruk, @dinaaviaruk
I live in the beautiful city of Philadelphia in the USA, but I was born and spent most of my life in Europe.
This shot was taken in late December. I took a walk by myself on the beach. The Atlantic ocean and the beach in winter are glorious! No people, no crowd, just pure endless beauty. It was on the sunset and this green just caught my eyes. The beach, the foam, this green seaweed had made a great ensemble to me.
Carlos Gonzáles de las Cuevas, @tropicalstyle
I am engineer working as international trade consultant. I live in a small city in the north of Spain.
This shot was taken on the 1st of January 2015, close to my girlfriend´s apartment, the day after New Year´s Eve.
Thank you all for your great photos and beautiful stories! Finalists Part 2 will be soon here, as well as the Mission winner.