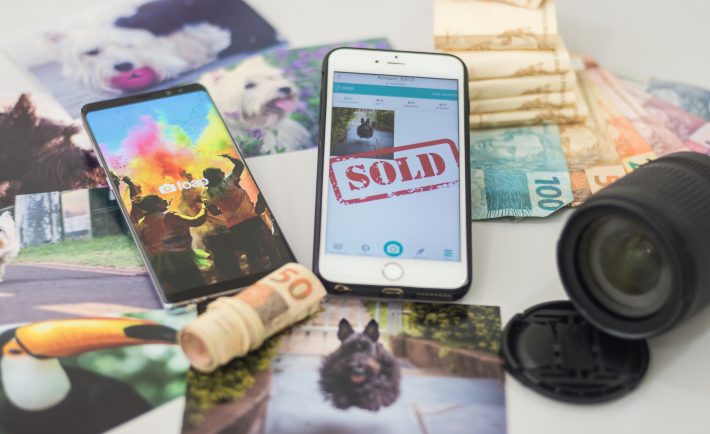 Hey Foaper!
We are glad you joined us and we will be even more happy if you sell your photo(s) on Foap, that's why we've prepared some tips on how to increase your selling chances. Check them out below:
Upload high quality photos and improve your photo skills with Foap Academy
The more high quality images in your portfolio, the better. There are thousands of photos on Foap and our buyers are browsing through them constantly to find the perfect image answering their specific needs. By uploading only high quality images you increase the chances that someone will like your photo.
Our Foap Academy tutorials should be helpful in increasing your photos' quality, check them out under this link.
Make it diverse
Try uploading really different pictures to maximize your chances. Sticking to one subject limits the number of your potential buyers. Upload your photos from vacations, from a barbecue party with your friends or from your morning walk with your dog. It's all about authentic images showing everyday situations.
Add relevant tags
Tags are keywords that you can describe your photo with – they make it visible in the search on the Foap Market, so it's really important to tag your photos properly. You can add from 5 to 100 tags to each of your photos. It's best to add as many tags as possible, but only those that really describe a photo in a relevant way.
Get inspired
Flowers are beautiful, but let's be honest – how many brands are using flowers in their communication? One of the best ways to make your photos more attractive to buyers is analyzing the photos which have already been sold in "Sold" tab in the "Explore" section of the app (or on our website under "Trending Images") and the photos which have won the Missions (winners together with their photos can be found by opening the Mission and clicking "Winner").
Also it's always a good idea to analyze the profiles of people who have won a Mission(s) or sold a photo(s), as they usually have more good photos which can help you increase your own photos' attractiveness.
Engage with the Community
Foap is a Community of people passionate about photography. We all share the same passion, learn from each other and improve our skills. Engage with the Community, start following other Foapers, leave comments on their photos and rate the ones you really like. You might learn a lot and also more people will get to know you and your photos.
Join Missions
Currently you can join 3 types of Missions on Foap – regular, video and Premium. Each of them has its own perks:
regular – there's usually only 1 winner, but sometimes brands can buy up to 20 photos in the Mission for $10 each and if it's an exclusive Mission you get $30 per each sold photo.
video – currently its main perk is a low competition levels, meaning if you're good at capturing video, you have pretty high chances of winning a video Mission.
Premium – that's where you have the highest chances of selling your photos. These Missions have up to 60 winners with total rewards up to $1000. Over 60 % of Premium Missions' winners are users who haven't sold any photos before joining a Premium Mission and we think it tells a lot, so don't wait and join ASAP!
Finally, try experimenting with different strategies and ideas on how to grow your portfolio. There are many factors that impact which picture gets sold and you need some time to understand them all well.
If you have any questions, please drop us an email to support@foap.com. We'd love to hear from you!