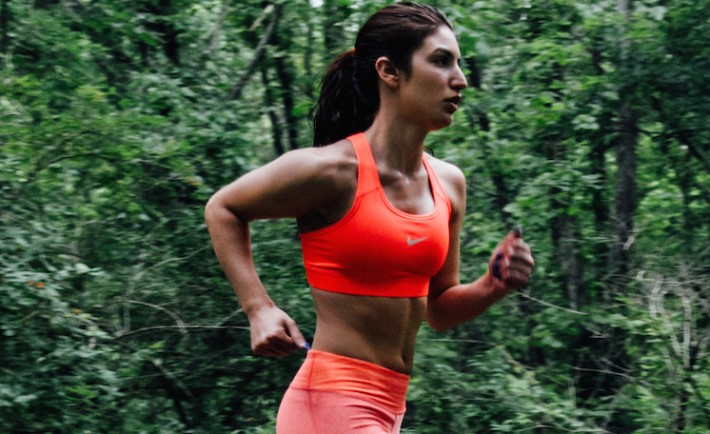 We really love the pictures submitted to the "Love running" Mission. We wanted to see people on the move, their emotions and beautiful landscapes in the background. Many Foapers managed to shoot pictures that met all of these criteria and were really great! Check out the finalists gallery to see that.
And now it's time to present the winner of this Mission. Ladies and gentlemen, the lucky winner of the "Love running" Mission is Deborah Lee @deblee! Deborah is a photographer based in NYC. Learn more about her from the interview below:
First of all, big congratulations on winning this Mission! Your winning photo is stunning. What made you take it? Please share the story behind it.
Thank you so much! I took this photo because I wanted to try out different areas of photography and experience with fitness photography. I don't want to label myself as just a portrait photographer or a fashion photographer. I strive to be a photographer who is capable of working with diverse themes and subjects. Whether I'm working with models or taking a photo of a breathtaking view of the mountains, I want to be able to do it with passion and confidence.
How did you learn about Foap and why did you decide to join this Mission?
My friend Sarah, who's actually in my "Love Running" photo is the one who told me about Foap. I was hesitant at first because I didn't think anybody would want to buy my photos but she convinced me otherwise, and now here I am!
All we know about you right now is that you're the lucky winner of "Love running" Mission and you come from NYC. Could you share your story with us?
During my adolescence, I've always had trouble figuring out what my passion was. I never really got good grades and wasn't able to find a consistent hobby. Long story short, I went from being a Criminal Justice Major, to a Nutrition major, and finally, to a Fine Arts major all throughout my three years of college. It was really tough for me to find my niche; but I shouldn't have worried so much because in the end, I did find something that I can live for: photography. I had no idea what I was capable of until I started shooting a lot. When you finally find something you love doing, you just know that this is what you were destined for.
How did your interest in photography start?
I've always had a strong interest in taking photos ever since I was young. I was never able to afford a DSLR so I've always played around with a point and shoot. I finally got a Canon 70D for my 21st birthday and I couldn't be any more grateful for it. It was one of the most pivotal events of my life. I was really able to chase after my goals and my camera sufficiently helped me become the person that I wanted to be.
Which photo from your portfolio would you choose as your favourite one and why?
My favorite photo is the one of my best friend Alexa. It was my first photoshoot right after I got my camera. I was so excited to have a beautiful model as my subject. As a best friend, I also really enjoyed making her feel beautiful and empowering. Which is always my goal every time I shoot with a model. I love the concept of the photo and how we were both giving our all to make our visions come to life.
Finally, which place in NYC is your favourite one?
I love Soho! Best neighborhood for shopping and coffee shops! My favorite place to eat in SoHo is Le Pain Quotidien.
Thank you Deborah! We love your story of becoming a photographer and we're looking forward to more photos by you.