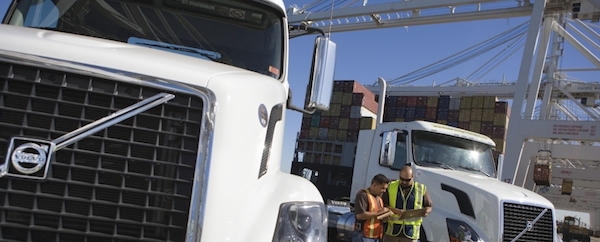 New Mission!
100.000 people work at Volvo Group. Maybe yourself are a Volvo Group employee… If you're not, there is a big chance that Volvo Group plays a role in your life anyway. Maybe the bus you took this morning was a Volvo Bus? Or remember the reparation that was taking place in a street close to your home? Maybe there were some Volvo Machines on the site. The last package you got? There is a big chance that it was delivered to you in a Volvo truck…
If you stop and observe for a while you'll see the Volvo Group all around. And that's what this new mission, "Volvo Group: Together we move the world" is about. Check out the Mission brief below:
The Mission
Volvo Group employs 100.000 people worldwide. And every day millions of people use our products, contributing to a well functioning society – Together we move the world. Now we want your pictures of these Volvo professionals in action; driving, loading, transporting, building…
Get out there and take some nice shots of Volvo professionals!
Good Luck!
---
Join now in the Foap app!
Don't know how to join the mission? It's easy! Download the Foap app for free on the App Store or Google Play.
To get the app follow one of the links below: