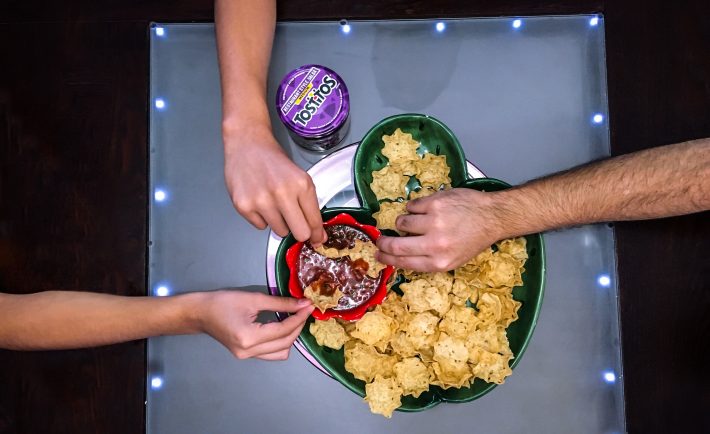 Hello Foapers. Last week we launched an amazing Mission with Tostitos called Get Together Around Tostitos® Chips And Dips! Now we are launching a new Mission called Tostitos Flat Lays! The best photo will be rewarded with $200! Keep reading for details.
Hi Foaper! In this Mission we would like you to capture beautiful flat lay images showing beautiful bowls of Tostitos. The shots should feel natural and have to be bright and fun. Show top down shots of Tostitos chips and dips on a natural background like a coffee table. You can include dips, chips or both!
Make sure to have the dip with a closed lid and that the sauce is placed in a bowl! A human element is okay (hand, or arm only).
Consider using nice backgrounds like wood tables, marble, or light slate. Avoid backgrounds that are too dark. Lighting and settings should be natural.
Don't know how to join the mission? It's easy! Download the Foap app for free on the App Store or Google Play.
To get the app follow one of the links below: