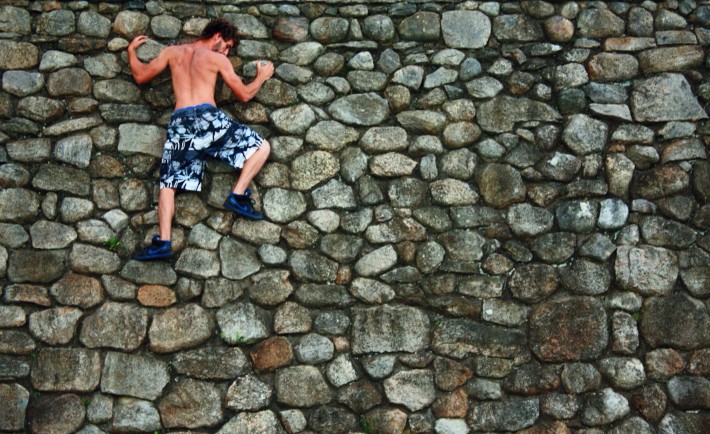 Hi Foapers!
Our Friends at IHG – InterContinental Hotels Group have 6 new Missions for you!
$600 in total rewards! Check them out below and join them in the Foap app.
Happy Foaping!
We would love to see the strength, determination and focus in amazing climbing scenes. You should have in mind not only your subject, but also the context where the photo is taken. Example photos by Foapers tony.mandarich, difer_27 and samuel.samson
Example Photos
Show us your photos of people fighting to conquer an obstacle: high jump, mud races, riding a bike, running… Your photos should show passion and should inspire others. The most inspiring image will be rewarded with $100. Good luck Foaper! Example photos by Foapers mitzi.archinal and hcass925
In this Mission we are looking for photos showing people taking risks: Hang gliding, sitting at the top of a cliff, walking along a rope… Don't try it yourself if you are not familiar and comfortable in these situations, your mission is to take shots of people who are super confident in what they are doing. Example photos by Foapers gadley and cmarcos511
Mission 4: Great Teamwork
Show us photos illustrating teamwork. We would love to see photos of people helping each other to reach a goal or finish a task. Example photos by Foapers @mattscinemalife and @andreakoontz
Mission 5: Improving Skills
In order to get better at something we need to practice. We also need some help along the way. We want to see your photos illustrating people in the process of improving their skills: showing progress at something, learning from someone, practicing.
Example photos by Foapers @ayobe and @lexxlee.
Mission 6: Beautiful Landscapes
Show us beautiful landscapes! Forests, mountains, wild animals, fields, valleys, lakes, beaches, sunsets… We want to see your most beautiful nature shots. Example photos by Foapers @ellijay and @jnaame.
Example Photos
6 great Missions! Which one is your favorite? Have fun and see you in the Foap app!
---
Don't know how to join the mission? It's easy! Download the Foap app for free on the App Store or Google Play.
To get the app follow one of the links below: