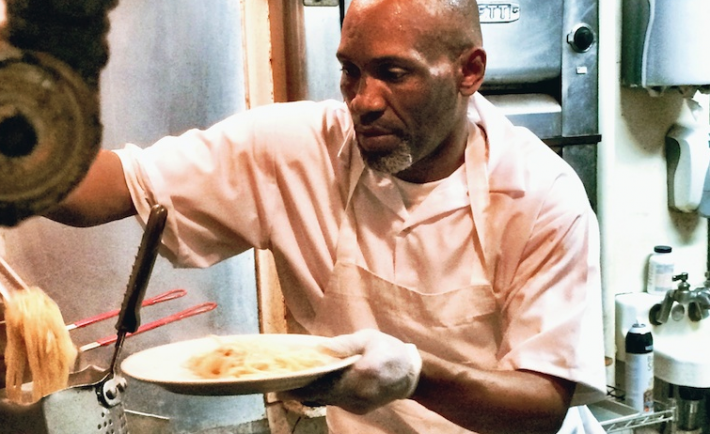 "Kitchen professionals" was about the "behind the scenes" masters of food. The creators of the most delicious meals and spiritus movens of the restaurants they work in. As they're usually hidden behind the curtain, it's not that easy to capture them in action. Foapers who took part in that Mission did a great job in challenging themselves. Today, we're happy to share the interview with the lucky winner of the Mission – Janene Grodesky @jmgrodesky. She's the owner of the Yoga studio and a very careful observer of everyday life. Read an interview with Janene and get to know her better.
First of all congratulations on winning the mission! You're quite new to Foap. How did you learn about it and why did you decide to join the Community?
I had read about it and I love the concept of a peer driven art forum!
How did your interest in photography start?
I've always loved to capture a moment – probably back in high school!
Your winning photo is amazing! Where was it taken and what's the story behind it?
It was taken at a small family – owned restaurant in Baton Rouge, LA. This was the subject's first day in the job at this restaurant and I loved his driven intensity!
We'd love to get to know you better Janene. Could you share more details about who you are, what does your daily life look like?
Thanks for asking!! I have a PhD in kinesiology, I own a yoga studio, and am an artist. My daily life includes teaching classes, working with private yoga clients, and in my art studio!
The Mission that you won was all about cooking and food. Is it an important part of your life?
Very much!! I love to create and connect through cooking. I am very creative about cooking and love to feed my friends and family!!
Which photo from your portfolio is your favourite one?
First of all, I love the Community of Foap!!! I love sharing ideas and photos! One of my favorite photos which is not one of my artists best is of the little boy on his tricycle in the middle of Copenhagen! He was so determined to ride this bike and I remember his independence and courage!!!
Janene, thank you for sharing your story with us. We're looking forward to your next photos!