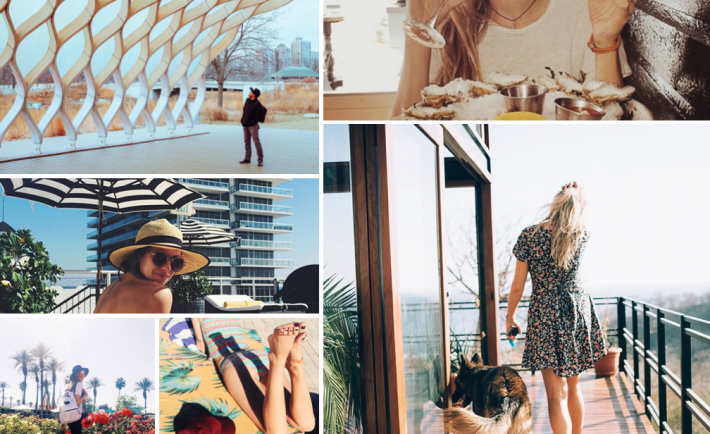 We're extremely happy to share that Hyatt Centric is launching 7 new Missions. Hyatt Centric is a local home base, preparing you to explore the best our cities have to offer. Their 7 new Missions are just a perfect opportunity to start exploring and capturing the most amazing places and activities.
The winner of each of the Missions will be rewarded with a $200 Hyatt gift card.
Check out the Missions below and join them in the Foap app.
Outdoor Days
When you feel like relaxing outdoors, where do you go? Sit on a park bench? Go on a picnic? A game of Frisbee or hang out on a stoop with your friends? Wherever you go, we want to come along!  
Poolside
Show us your poolside scene and a fun afternoon spent with friends by the pool. Make us feel like we're right there with you. Cannonballs, high-dive, fruity cocktails and handstands under water. We want it all!
Sharing a Meal
Have you discovered a crazy delicious dessert at a local restaurant? Are you trying a new food for the first time? Let's see it! We're not looking for standard food photography, but instead, to feel like we're at the table (or food truck, or rooftop bar) with you.
Interesting Finds
We want to see what you see when you're exploring the city. A vibrant street scene, a colorful mural, an interesting object. Think bright, quirky and fun. If you can be in the shot, even better!
Exploring with your Dog
When you go exploring with your dog does he/she hitch a ride in your bag? Does he eat with you at restaurants? Does she walk on a leash or does she prefer to get carried? Show us how you and your dog get out and explore.
Hanging at the Beach
What do you take pictures of when you're at the beach? Your feet? The sea through your sunglasses? Your friends? Show us your best beach scenes and don't be afraid to get up close, play with angles, or go a little out of focus.
Someone Special
Show us a funny or quirky moment you captured with (or of) your significant other. You don't both have to be in the shot, as long as the moment feels intimate or special. Don't be afraid to get up close, play with angles, or go a little out of focus.
---
 Join now in the Foap app!
Don't know how to join the mission? It's easy! Download the Foap app for free on the App Store or Google Play.
To get the app follow one of the links below: