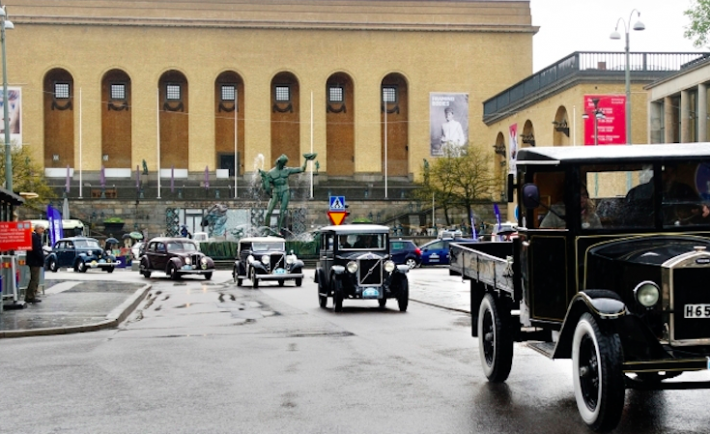 On 14 April 1927 the first Volvo car, the Volvo ÖV 4, rolled out of a factory in Hisingen, Gothenburg.
That was the beginning of a beautiful relationship between the city of Gothenburg and Volvo. From Gothenburg, Volvo grew enormously and its products reached out to every corner of the world. Volvo is a national symbol in Sweden and the citizens of Gothenburg are specially proud of their hometown company.
Within a few days, the Volvo Ocean Race boats will be arriving to Gothenburg where the race ends. After 10 months traveling around the globe, the boats are finally arriving to the Home of Volvo.
To celebrate the boats's arrival to Gothenburg, Volvo Group is launching a new Mission: Home of Volvo. Show us your photos of Gothenburg and take specially into account what Volvo means to the city and to you.
The Mission
Volvo and Gothenburg have an almost 90 years long love story. And just like in the Volvo Ocean Race, Volvo has been to every corner of the world.
Now the Volvo Ocean Race boats finally arrive to Volvo's hometown, Gothenburg, where it all began in 1927.
Therefore, we want to see your photos of what Volvo means to Gothenburg and what Volvo means to you!
Volvo <3 Göteborg
Join now in the Foap app!
Don't know how to join the mission? It's easy! Download the Foap app for free on the App Store or Google Play.
To get the app follow one of the links below: