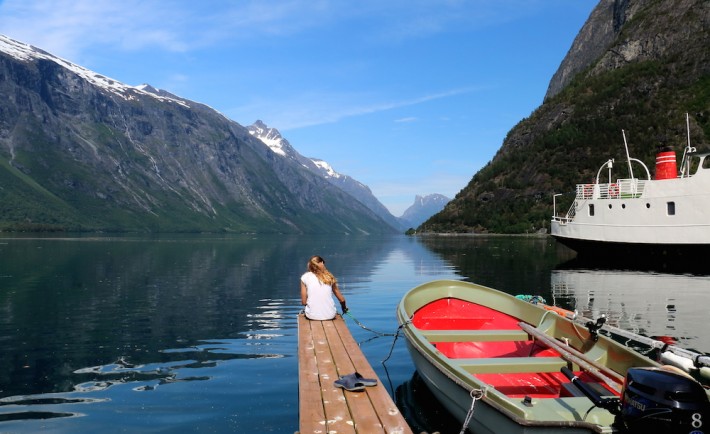 Image: @mamutt/Visit Norway.
Hei Norge and Norway fans!
Visit Norway joins Foap with four new Missions: "Norwegian Festival Moments",  "Norwegian Summer", "Food moments in Norway" and "Rural holiday in Norway".
The summer in Norway is magical and beautiful and there is a lot going on. Summer festivals are organized from June to August and there are plenty of great musical and cultural events taking place. For example, the Norwegian Wood Music Festival, which this year counts with Mark Knopfler and Ben Howard, and Øya Festival, maybe Norway's biggest festival, bringing more than 80 artists to the scenes like Florence + The Machine and Beck.
Share you favorite Norwegian food, your favorite places and just all the magical parts and sceneries in this beautiful country.
The Missions:
"Norwegian Festival Moments"
We are looking for images from festivals in Norway, both related to music, but also everything else. We want pictures with large groups of people, but not close ups with identified faces. It would be great if you could capture the feeling of life at a Norwegian festival. And if there is gorgeous nature surrounding the festival area, we'll be very happy. 
"Norwegian Summer"
We want images of Summer in Norway. This is a wide theme, so let's specify. We want you to show us what a typical Norwegian summer looks like; eating wild strawberries on a straw, children playing on a beach (not close up of their faces please), people having a picnic in a park, hiking in one of our national parks, kayaking in a fjord, and what else? Show us!
"Food moments in Norway"
We are looking for images of typical Norwegian food and specialties, nicely presented for instance seafood, flatbread and cured meat, waffles and lefse served with sour cream and fresh berries – not pictures of pizzas and burgers please. It can be a picture of the food in itself, how it is presented, but also people enjoying the food and a good meal, social life and the company of the hosts. 
"Rural holiday in Norway"
We want pictures from the rural parts of Norway and the Norwegian countryside where history, culture and the Norwegian way of living are natural parts of the people and their everyday life; farm, houses and buildings, architecture, farm activities, animals, food and drink.
---
Join now in the Foap app!
Don't know how to join the mission? It's easy! Download the Foap app for free on the App Store or Google Play.
To get the app follow one of the links below: