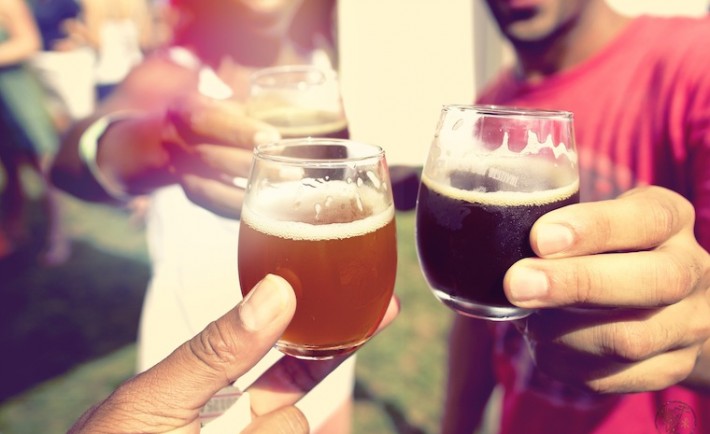 "Hands raising a toast" was another super creative Mission by Andaz. This time it was about showing people raising their glasses, celebrating something special.
Today, we're happy to present the winner of the Mission, Foaper Page Gordon (@burgundyram) with this stunning photo above, taken at a wine festival. Let's make a toast to Page for winning the Mission. Find out more about Page's great talent and his motto, "Get the shot".
Page, first of all congratulations on winning the mission! The winning photo is amazing! We'd love to hear the story behind it. What have you been celebrating, what were you drinking and how did you come up with an idea for this shot?
I was actually taking photos at the Herndon Wine Festival in Virginia, USA. I saw a great opportunity to snap a shot of friends using a wine sampling glass to drink various beers. I loved the versatility of the shot as the beer could be any drink (tea, wine, juice, etc.), giving the customer more options to use the shot in different ways. I took a shot similar to the one chosen with a gentlemen pouring wine into a glass (the shot is posted on Foap also). I simply used that same theme and got this shot.
Here is another shot from the festival: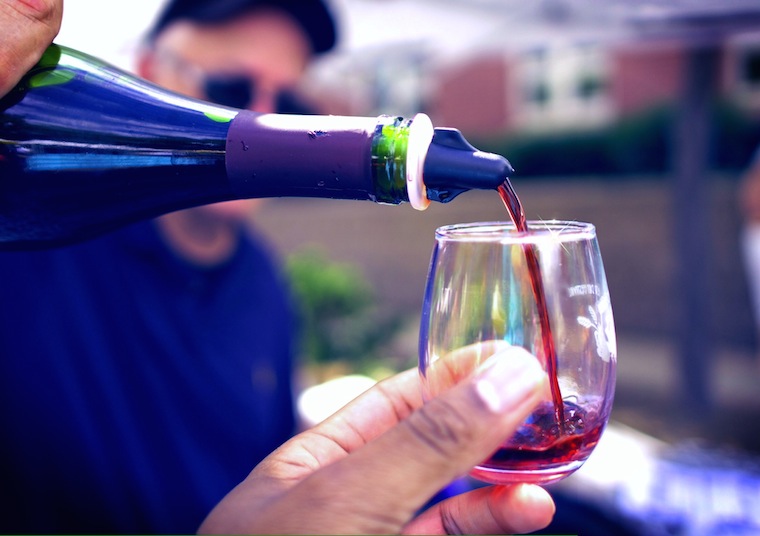 Wow! That's gorgeous! Now, let's leave your photo aside for a minute and focus on you. All we know for now is that Foaper @burgundyram comes from Ithitica in the US. We'd love to get to know you better – who are you, what are your passions and what do you do in your free time?
Well, I'm not actually in Ithica at this time. I was in the middle of a transition when I created my profile. I'm from the mid-west United States, and the home-grown values and simplicity of that life not only inspire my photos, but push me to go out of the box to capture more vivid and colorful life experiences. I suppose that sometimes you can appreciate more complex and vibrant things in life if you're used to a more subtle environment. That being said, I now reside in the DC area. That provides numerous opportunities to capture great events and people on film.
A major passion of mine includes photography. I usually have my camera everywhere I go. I also enjoy hanging out with friends and family. I'm very interested in world travel, and as mentioned previously, I've traveled all over.
You travel a lot and you take pictures of different cultures. What would be your advice on the travel photography?
One of my mottos is 'Get the shot.' I try to think about different approaches, and avoid the 'obvious tourists shots.' I may climb a wall, change the perspective, or use a macro shot to find a new approach to old shots. Its also essential to get off the beaten path. Sometimes the best shots aren't at the easiest place to access. Get out the car and find interesting places to shoot. In addition, I try to find out the heart of the picture. This not only includes the subject of the photo, but what about the picture will not only speak to the subjects culture, but to the human heart in general? So finding the cultural cues and heart of a photo are critical to it having meaning beyond the shot.
Which photo from your portfolio would you pick as your favourite one?
I would definitely pick Sentinel. This is a shot in Afghanistan. It's of an Air Force Sergeant, that is wearing an Army uniform (a story in and of itself). The subject was about to go out on a mission. In his face you can see contemplation, fear, strength, focus, courage and perhaps even anger. Its a riveting shot that captures a more vulnerable side of the war and the warrior.
It's been already a year since you've joined Foap. How did it all start and what does Foap mean to you?
Friends and family began to compliment my photography and that encouraged me to market my pictures. I added a number of shots and was impressed by the creativity and professionalism of the Foap staff. The vision Foap has is practical yet ingenious at the same time. A perfect formula for a success. The layout and vision steering Foap encouraged me to push more of my photos to their service. At some point one of my pictures was sold via Foap, then another and another! Actually selling photos encouraged me to market myself as a photographer and believe in myself just like my friends and family believe in me.
So, to me Foap means opportunity to access awesome customers, both corporate and casual. Foap also is a wonderful place to interact with other photographers and bounce ideas and styles in a social media forum. And finally, Foap represents self actualization for photographers and customers. Photographers are encouraged to express themselves via submitting their pictures and joining specific photo missions. In turn customers can fulfil their vision for products or their narrative of life by accessing the thousands of photos in Foap's ever growing portfolio.
Thank you Page! That's very inspiring. Let's go and get the shot!