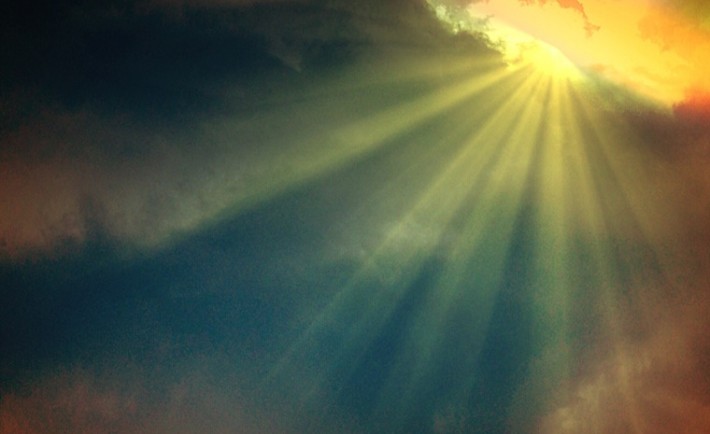 The "Amazing sunsets" Mission by NRG Home Solar was really Amazing! It's beautiful to browse through the 30 000 submissions of sunsets from all over the world. A tribute to nature, to the sun, to the light.
Out of the 30000 submissions taken by almost 8000 sunset chasers, one winner has been selected. And the winner of the Mission is… Lori Flaherty (@laf) from Florida, US! Lori has got a "childlike wonder of nature's beauty" and capturing photos of sunsets while working in her garden is a hobby. Check out the interview with Lori below and get to know this lovely lady that we have had the honor and pleasure to have on Foap for a long time.
Lori, congratulations on winning this Mission! 30729 photos were submitted, but it's your photo that was chosen by NRG Home Solar. How do you feel about it?
I am absolutely thrilled to have my photo chosen as the winner of the NRG Home Solar mission.  At first I was in total disbelief, but when I realized it was actually true, I couldn't stop doing the " happy dance."  All the sunset photos submitted were gorgeous. I am so honored to have my photo chosen by NRG Home Solar. I live in sunny Florida and support clean solar energy.
What made you take this photo? Please share the story behind it.
I took this sunset photo because I loved the way the sun rays were emanating from the clouds. I always have my camera phone with me and love taking photos of the sky. I am fortunate to have a beautiful view of the sunsets from my yard. I am frequently snapping photos of the changing clouds and colors of the sky.  I am constantly stopping my yard work and ripping off my gardening gloves to take photos of the beautiful sky.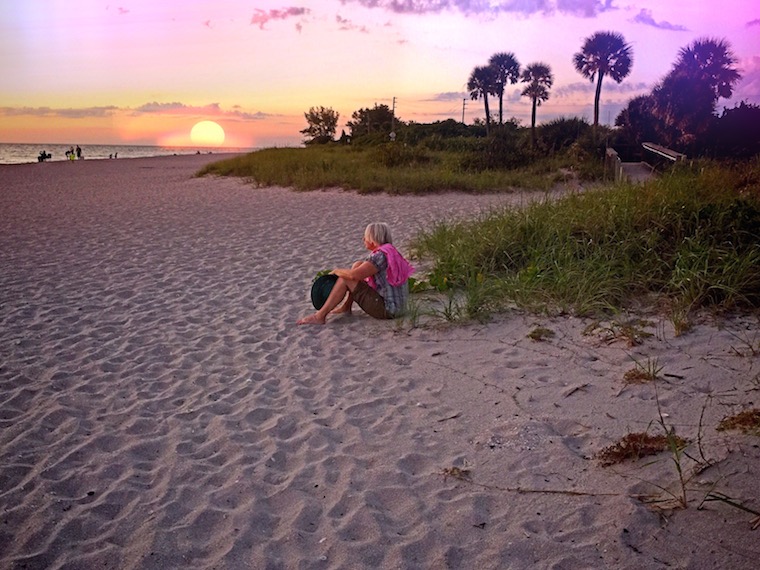 You're a Foaper for already 2 years and we'd love to get to know you better. Who is Foaper @laf?
I spent my working career in veterinary medicine. I consider myself an ardent environmentalist and nature lover. I am passionate about all flora and fauna. I adore animals and share my life with 4 adorable, vocal parrots of various species. I have retained a childlike wonder for all of natures beauty. Being in nature is when I am the happiest.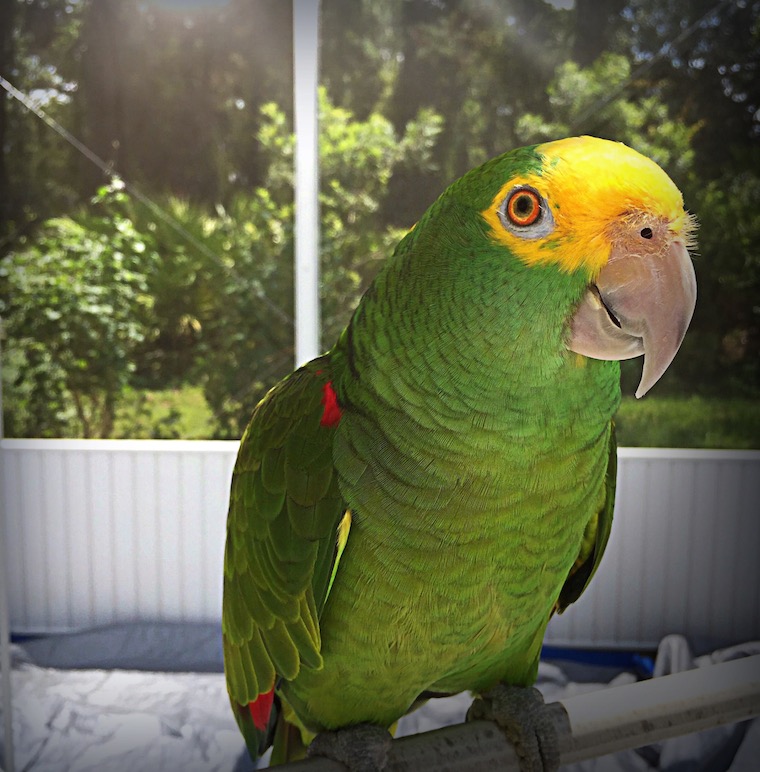 How did your passion to photography start and how did you learn about Foap?
I am new to photography.  My first camera was a Polaroid I received as a high school graduation present from my Mother. Later in life, I took photos with disposable cameras; usually on vacations. I got my first camera phone 3 years ago. I was absolutely fascinated with taking photos and having instant results; sort of like my old Polaroid. I also received my first digital camera for my birthday 2 years ago. I heard about Foap from a technology review show called CNET.  I downloaded the app and have been a foapaholic ever since.
Of which photo from your portfolio are you particularly proud and why?
I love this photo of a rare, darling leucistic Screech owl named "Luna." Luna is not an albino, but has dark eyes and white plumage due to a lack of pigment. Luna was rescued as a tiny orphan and hand raised. Leucistic Screech owls would be very vulnerable to attacks in the wild since they have no camouflage. I fell in love with her instantly. Luna is an animal ambassador for a local wildlife rescue group. I think she is precious.
Name: Lori Flaherty
Lives in: Florida, US
Joined Foap: March 2013
Thank you Lori, we love your story and the photo of Luna. We're looking forward to your next photos shared on Foap!