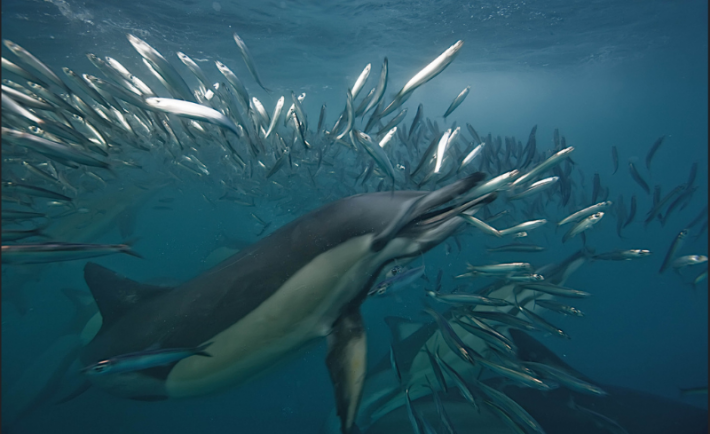 His portfolio is very impressive. He got interested in photography and diving at the same time and now combines both passions. Today, Paul Cowell (@paulcowell) shares his story and tips for not least underwater photography.
Paul, you're well-known in the Foap community because of your amazing portfolio. Could you tell us more about yourself? Where are you from, where do you live and what are you doing when not Foaping?
I am originally from Manchester, UK. Currently, I'm living in Singapore and have been here for the last 10 years. Before that I lived in Hong Kong and Germany. I work in marketing, for a Swiss chemical company which makes ecological colours and effects for the textile clothing. I am lucky that my job makes me travel around Asia. Of course, my camera is always with me.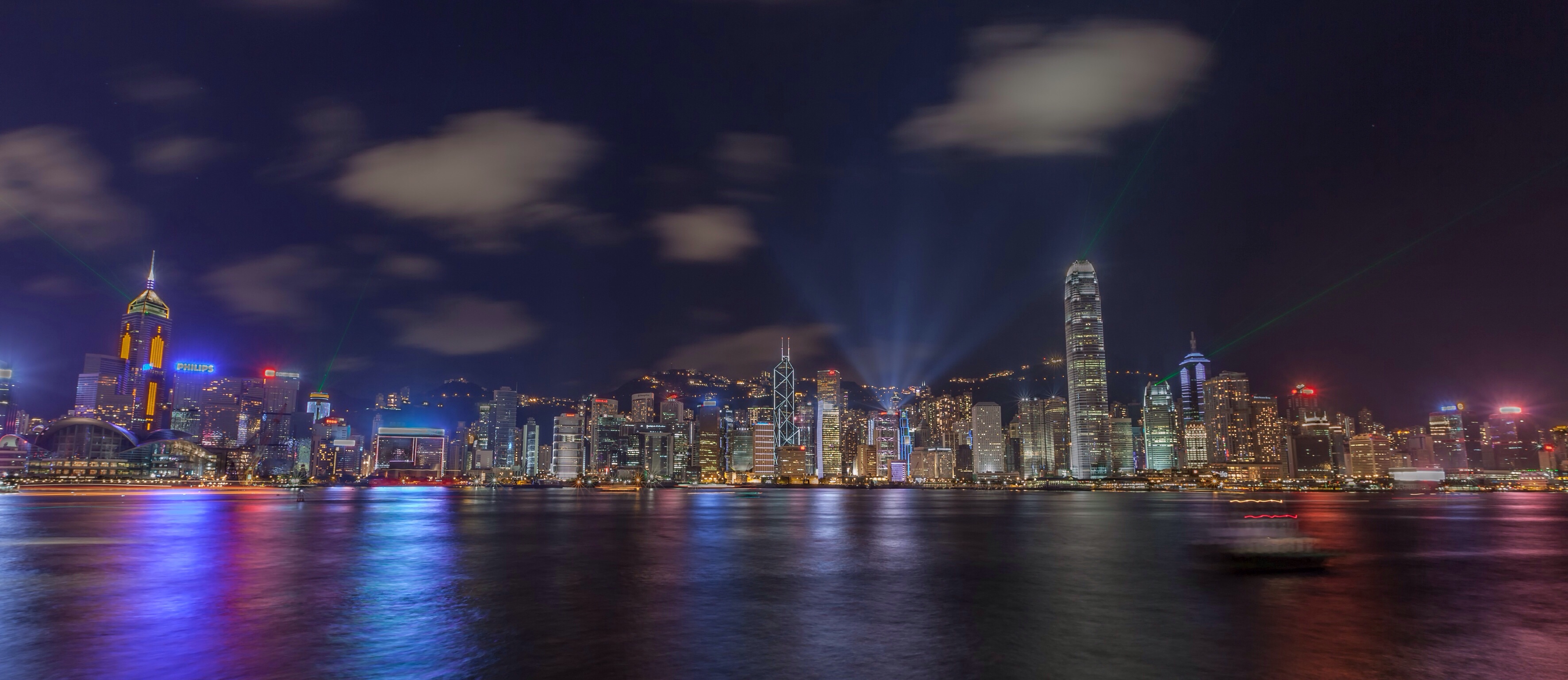 You live in Singapore – how is it like to live in this city? What do you like about photographing it?
Singapore is a very dynamic city. I love living here as it is very cosmopolitan and the city landscape is changing very fast, providing many opportunities for a great photography. Singapore's location enables me to travel to many different countries like Thailand, Cambodia, Vietnam within just few hours.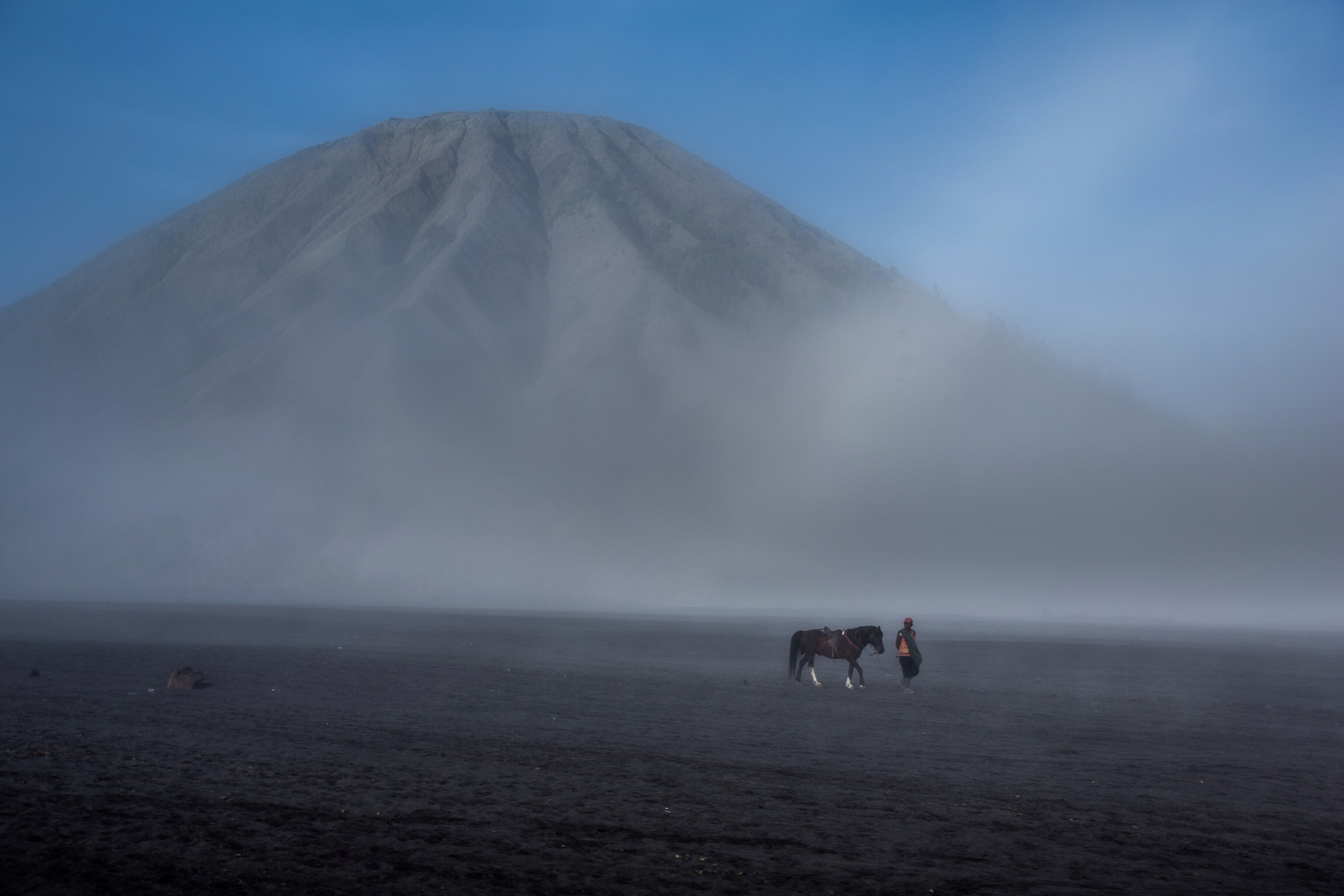 When did you start photographing and how did it all happen?
My father was a keen photographer, so I suppose I grew up with cameras always around me. But I didn't really take the plunge until later in life. About 15 years ago I bought my first digital camera. Canon 300D and never really looked back.
You've been foaping for 3 years already. How did you find out about Foap and why did you join?
One of my friends told me about Foap and I thought it was an excellent idea and a great new way to get my images out to the world. I have been selling stock photography for about 5 years already. But the problem with stock is that it is much more focused on corporate customers, while with Foap you have the opportunity to connect and engage with all walks of life.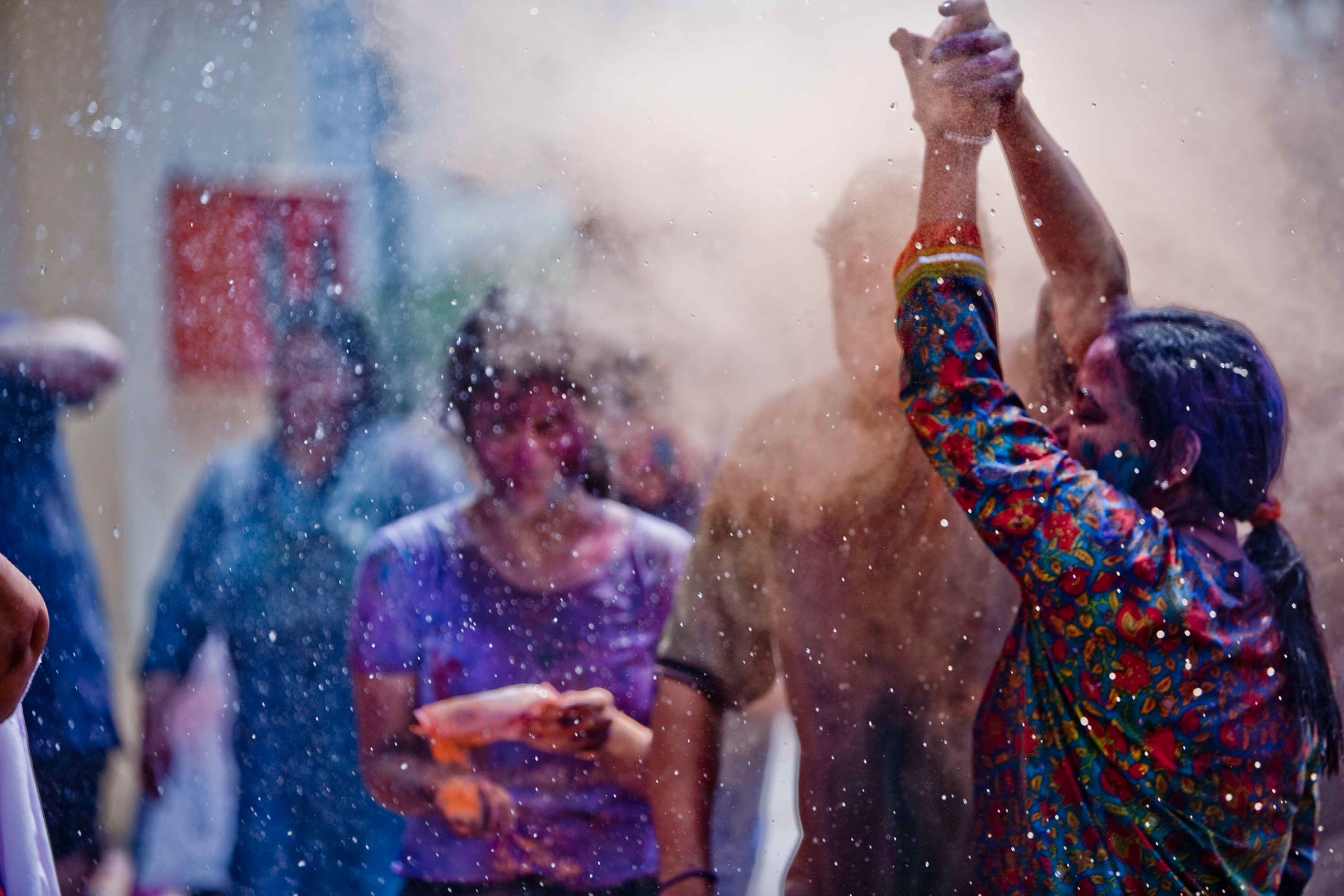 You photograph underwater a lot. What do you like about it so much? And what are the biggest challenges with such photography?
At the same time when I bought my first digital camera, I also decided to learn to dive. I was totally in awe of the amazing life just below the surface. I started simple by shooting cameras in a special housing, but was always disappointed with the quality. When I was confident with my underwater skills I decided to take the plunge and buy a dedicated underwater housing for my Canon 5D mark 1 (at the time).
There are many reasons why underwater photography is challenging. One thing is that the light quickly disappears as you descend into the depths. At around 10 metres almost all light and colour disappear so you have to supplement it with powerful strobes. Buoyancy is also critical – you don't want to take a picture of a wonderful scene only to leave the surrounding destroyed by crashing into the delicate coral. It's also very important to understand the behaviour of the creatures, so that you can capture them in their most natural scene. And when photographing other divers, it is critical that you can communicate well, often using agreed sign language to explain different positions.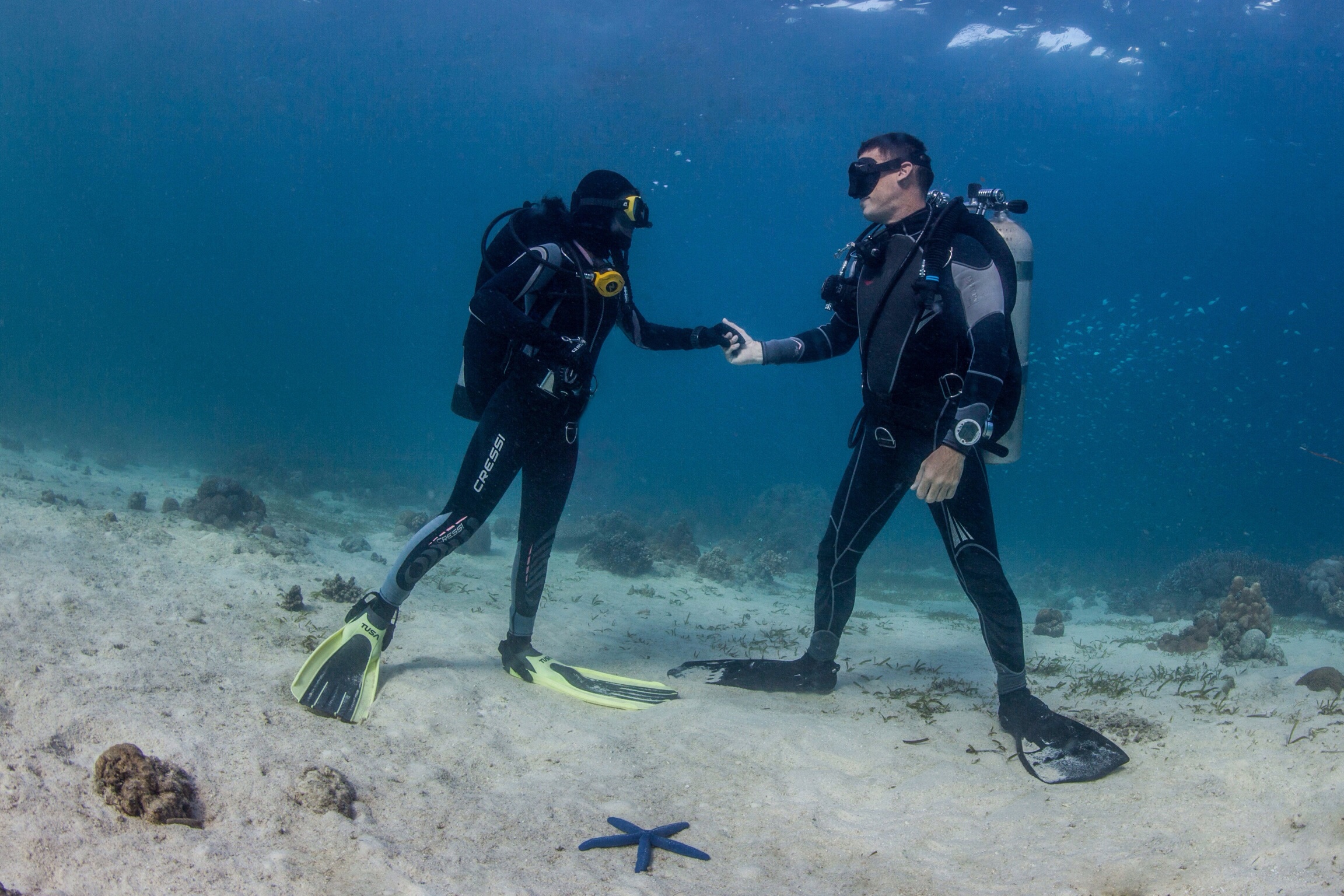 What do you like about Foap the most?
I like the market coverage and accessibility of Foap compared to other sites where you can view and purchase photos. I also like the fact that you are reviewed by fellow Foapers which means that you get a good idea about the quality of your pictures and not only an opinion of one person. The app is improving on a frequent basis making it very user friendly. Overall it's a great place to interact with like minded people and get great feedback about my photos.
If you were to pick just one favourite photo from your portfolio which one would it be and why?
That's a difficult question. Depending on my mood my favourite picture tends to change. The one I am most proud of is a picture of a dolphin catching a sardine. It was taken in South Africa during the annual sardine migration. There is so much action happening all around in it – sharks, whales, seals – all attacking sardines at the same time. With this particular shot I was totally immersed in the moment as it happened. I had my camera set on fast continuous shooting and the shot just before and the shot just after would have completely missed the action. For me this was really one in a million shot – one I don't think I could take again.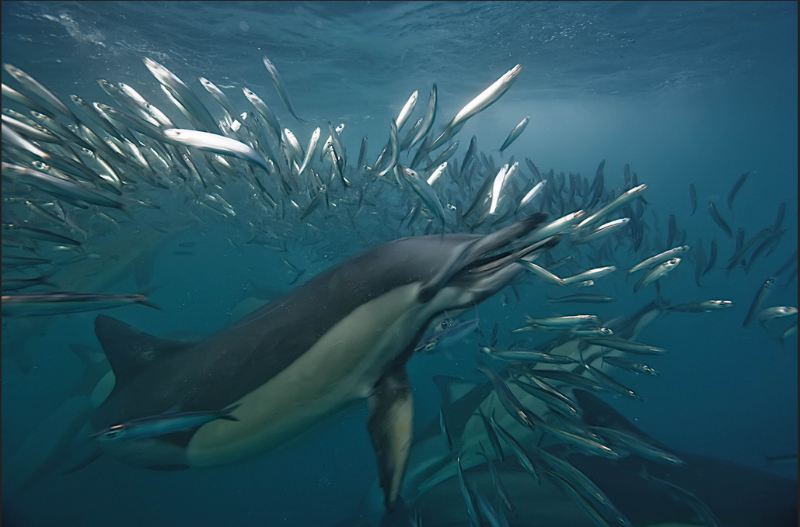 There are beautiful pictures of a lovely girl running through a meadow in your portfolio. Could you share a story behind these pictures?
These shots were taken in the local park in Singapore during the autumn. Although we don't have a temperature change in Singapore the trees still shed their flowers in autumn. The girl is Charlotte – my daughter, at the time she was 4 years old and loved to play in the park. Luckily she has grown up around my camera so she definitely isn't camera-shy. She knows how to pose for me, but she needs to be in the mood.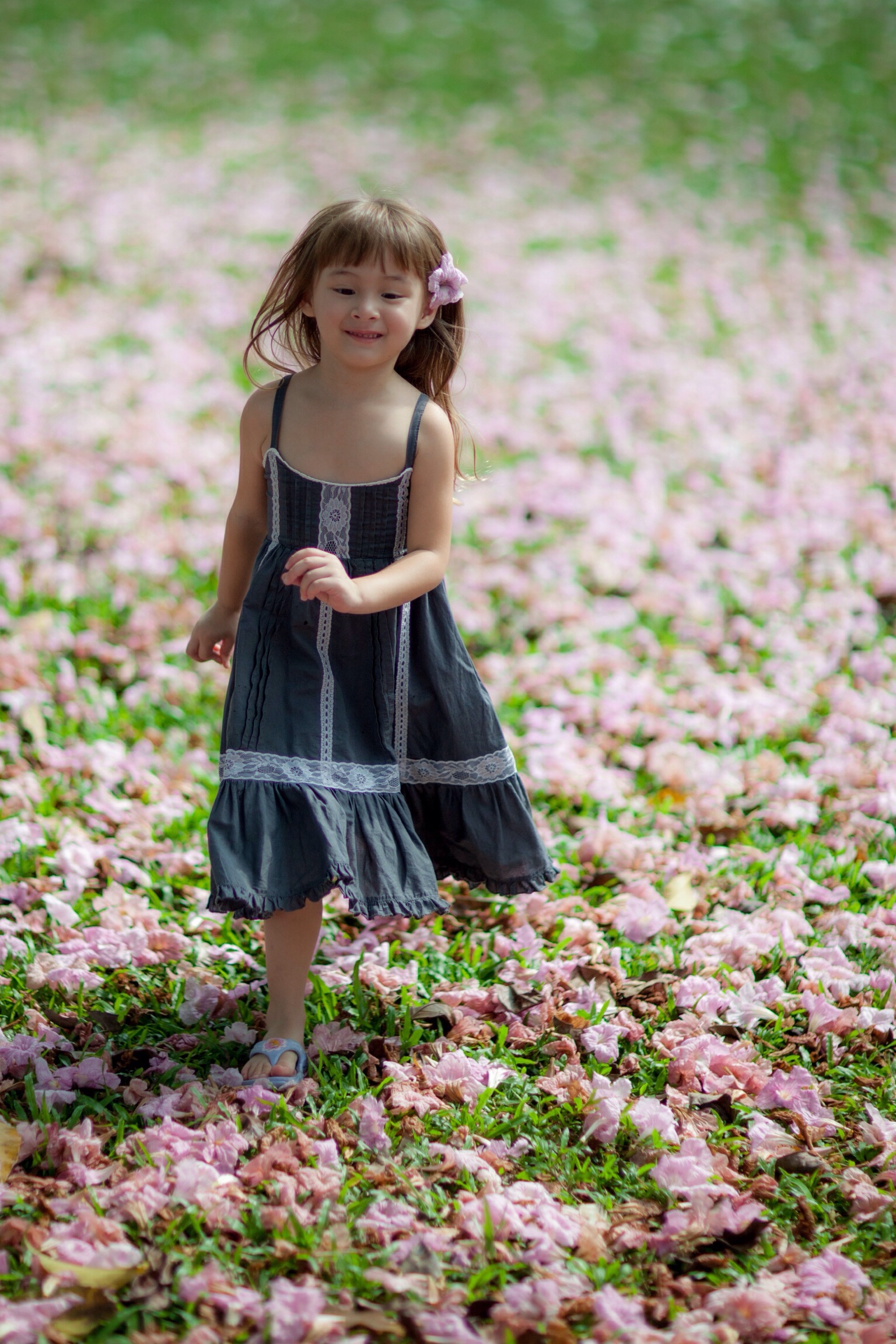 Finally, what would be your advice for beginning photographers? What's most important?
Know your camera technically and switch off the auto mode. Be creative and challenge yourself to take different shots from those others are taking around you. Practice, practice and practice some more. Photography is like any skill, you need to develop your abilities and you only do that by acting. One final advice would be to find your niche. Is it landscape, portrait or wildlife? Choose your favourite subject, define your style and then excel in one area.
Paul, thank you for this interview!
We really appreciate you sharing your story and experience! We are all very inspired and so are many Foapers.
It's great to have you in our community! Happy (underwater) Foaping!