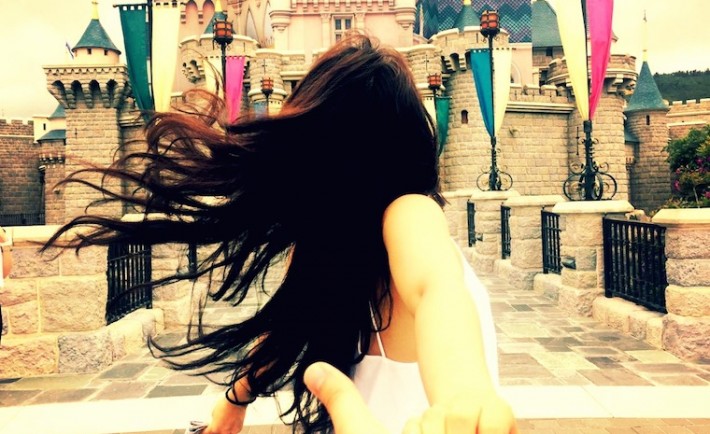 You've probably heard about this couple – he's a Russian photographer, she's a TV Host, Editor, Writer and Actress. They travel together around the world shooting the same picture in different settings. She is leading the way, dressed up according to the surroundings and he's holding her hand. Their photographs went viral all across the internet and the couple recently got married. You can check their stunning photos from their honeymoon right here.
Now, here at Foap, we're launching a Mission inspired by this project: #FollowMeTo. Show us your own creative pictures that are based on a similar idea. We'd like to see beautiful pictures, taken in interesting sceneries. Take a photo of your beloved one leading the way. Just make sure to skip your dogs or cats – we want to see people 😉
The lucky winner gets $100!
Mission
This Mission is inspired by the #FollowMeTo project by the famous Russian photographer Murad Osmann. He's been photographing his girlfriend in different countries, places and landscapes, always the same way. In the picture, she is leading the way and he's holding her hand. Show us your creative pictures inspired by this couple. Show us your beloved one in a beautiful scenery holding your hand and leading the way.
---
Join now in the Foap app!
Don't know how to join the mission? It's easy! Download the Foap app for free on the App Store or Google Play.
To get the app follow one of the links below: