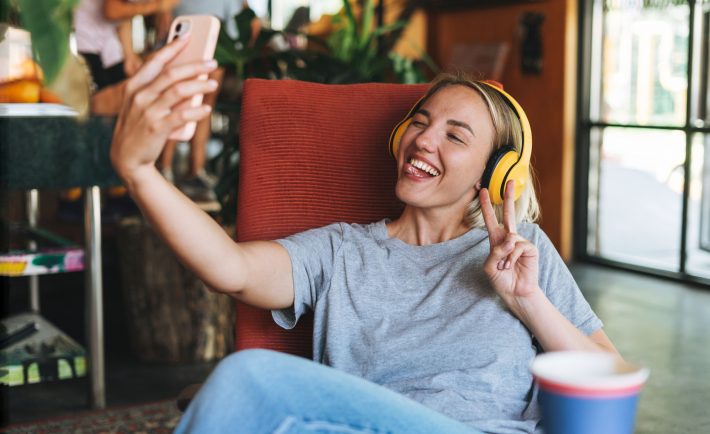 You can no longer ignore TikTok, it's here and it's stronger than ever. Since its launch in 2017, TikTok has mustered over 1 billion active users who use the app daily. Apart from making their way to the top most popular apps in the world, TikTok has also completely revolutionized content creation and the way brands communicate with customers. 
TikTok's community has rapidly grown in both diversity and scale, making it a platform for a very broad audience. While a large portion of the platform is still composed of GenZ, many social groups are evolving on TT and finding their subgroups of interests and hobbies. The graph below highlights this, showing the breakdown of ages of U.S. TikTok users in March 2021.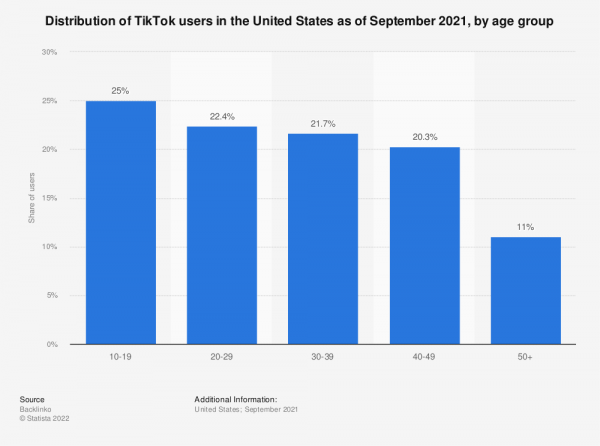 Source: https://www.statista.com/statistics/1095186/tiktok-us-users-age/
As you can see, the 30–39, and 40–49 age brackets both make up more than 20% share of TikTok's user base, and if you combine these two with those aged 50+ you get 53% of TikTok users being between the ages of 30–50+.
So, with more TikTok users over 30, along with a diverse distribution of ages overall, you shouldn't be put off by the idea that the platform is a Gen Z silo.
Why has TikTok grown so massively over the past few years?
First, social media thrives on user-generated content and entertainment in the form of funny, relatable situations. The second you see a person who looks like you or is in a similar life situation, you immediately start to bond with them. Seeing their interactions with the world, the quick meals they whip up on a budget, or their silly daily occurrences all form a sense of authenticity TV and movies just can't build. TikTok has really taken that a step further thanks to their algorithm and culture.
TikTok is valued for its accessible, fluid, niche, collaborative and intimate content! What TikTok has done is leveled the playing field, allowing anyone with a smartphone and creativity to go viral, potentially giving them a chance to build their own community – this is supported by 78% of TikTok users.
What does this all mean for your brand?
We believe it's time for every single brand to give TikTok ads a try and include it in the brand's social media strategy. Unfortunately, it's not recommended to just copy your strategy from Insta or Facebook – TikTok's content is unique and users expect brands to follow the rules of the platform.
"65% of users agree that professional-looking videos from brands feel out of place on TikTok." 
That's why TikTok's mantra is 'Don't Make Ads. Make TikToks'. There is no one formula or format when it comes to perfecting a TikTok ad. Due to its ever-changing nature, brands should go with the flow and be ready to pivot in reaction to different trends, this is also why TikTok is considered a rewarding but challenging marketing channel. Check out some examples below of the ads that we prepared with the creators for our clients. 
Advantages and challenges of TikTok ads
Advantages:
TikTok is unsaturated:

Competition remains low and traffic affordable (even though the minimum budget is quite high). Here are a few performance benchmarks to keep in mind, depending on your campaign objective:

Source: https://www.demandcurve.com/playbooks/tiktok-ads-guide
TikTok boosts sales:

75% of TikTok users who made holiday purchases last year said that the platform played a role in the purchase. On top of that, the platform is introducing a lot of new e-commerce features!

The recent launch of TikTok Shop – an innovative feature, allows sellers to sell products directly through the app, as well as TikTok Shopping Ads, making TikTok a new rival to Amazon!

TikTok Creative Center:

TikTok offers multiple tools that can be used to help your brand to grow. Not sure what is trendy on TT now? Go to the

TikTok Creative Center

and check out what music and videos are currently trending. You can also get insight into the top-performing ads within your industry. Additionally, TikTok offers a video editing tool and templates for different markets, with native filters, fonts and features.
Challenges:
High ad refresh rate:

TikTok suggests updating the creative at least every 7 days to avoid ad fatigue.

TikTok ads are UGC-first:

people want to see real people on TikTok, repurposing ads from different platforms will not reflect the results you want to see. You need to utilize UGC and convert it into TikTok-native ads to ensure the ads are performing at their peak. 

High entry level: TikTok is all about video advertisement, which can be time-consuming and expensive. In addition to that, the minimum daily budget for TikTok is $50. This is why it may not be affordable for small brands and startups.
How to overcome the challenges?
TikTok is trendy and cool, but hard for brands. A lot of them really want to be on TikTok, but don't know how or where to start. We have 3 suggestions on how to jump into this new platform and incorporate TikTok into your core marketing strategy. 
No TikTok all-stars:

Go with micro-influencers, find ones that suit your audience and niche, and collaborate with them to create awesome content. This will allow you to spend less and find a wide net of diverse people and create multiple assets faster.

Less is more:

TikTok is all about creativity – it's better to spend less inside ad accounts, and dedicate your budget to producing creative content that will really drive results!

Outsource it: If you are still considering using TikTok you probably don't have a specific teammate for it. We at Foap have 4.5M creators from all over the world, whom we can use to source videos and an amazingly creative team to optimize the raw materials for TikTok's best practices. This will allow you to easily deal with a high ad refresh rate and without the need to take care of UGC. Sounds interesting? Reach out to us and let's discuss it. 
What is the future of TikTok?
It seems to us that TikTok is going to be the next big thing in e-commerce. Well, judge for yourself: a partnership with Shopify, the introduction of TikTok Shop, and shopping ads as well as plans to open their first fulfillment center in the U.S. Definitely enough to start considering TikTok as a significant player in the market. 
If you sell physical goods, it seems you need to sign up for the TikTok Shop Seller center now! It gives you access to managing your products, inventory, promotional codes, etc all from one place. If you think about it, this removes most of the obstacles we've noticed that come up when running a conversion campaign. Creating dedicated landing pages, redirecting to websites/apps can often interrupt a potential lead, having all of those steps stay within TikTok might actually help reduce the dropout rates. 
What's more – you can easily collaborate with creators to boost your sales. It appears to be a win-win situation for sellers and creators: sellers get to connect with creators that match their image, and pay commission on successful sales, whilst creators get to promote brands that are relevant for their followers, adding additional value to their profile!