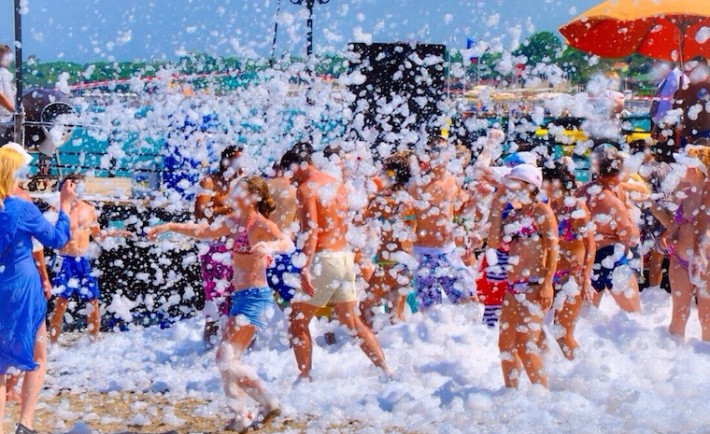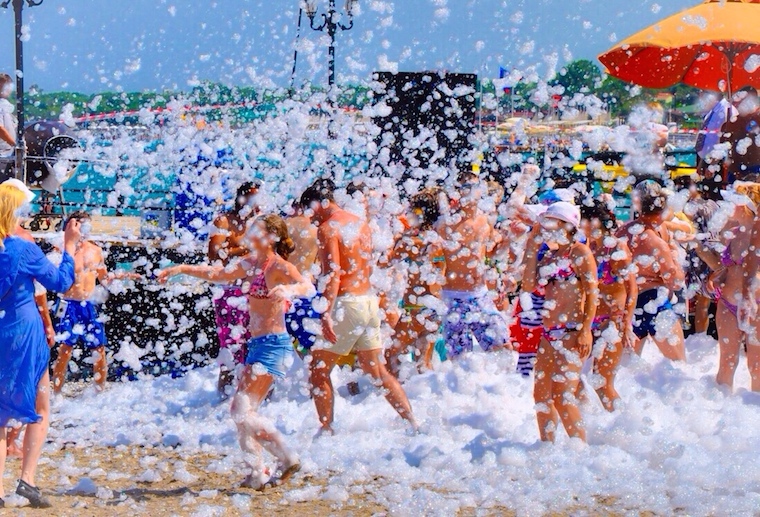 In Greek mythology, Achilles was a hero and the central character of Homer's Iliad. On Foap, Akilles is a very talented photographer with a beautiful, colorful portfolio.
Rather than a sword, Foaper Akille's weapon is an iPhone.
Moreover, the Foap hero is a lady and she's not from Greece but from Sweden.
The other day we saw that the photo above – of a Foam Party (no, it's not misspelled 😉 ) – was sold to a travel agency and wondered who who was the photographer behind the camera: Akilles! As we know that behind every amazing photo there is an amazing person we thought that you too would like to know a little bit more about her.
Foapers, meet Jennie Hertz, aka @akilles.
Hi Jennie! Maybe we could start by just asking you: Why "akilles"? 🙂
Hi! 🙂 Akilles is the name of my first dog, a black lab, my parents got him when I was 11 years old. He and his brothers and sisters were named after the greek gods. We thought the name Akilles suited him well, we gave him the nickname Lillis. A dog is like a family member, he is in my heart forever, that's why I use his name.
Tell us about the photo above! Where was it taken? What's the context?
The photo is taken in Beldibi, Turkey. We went to Turkey to celebrate my mom's birthday. We stayed at a very nice hotel called Akka Antedon. One day the hotel arranged a foam party on the beach. It was a wonderful summer day, the sun was shining, the music was loud, lot of foam, refreshing drinks, people were dancing and having fun. It was a fun day and a great opportunity for photography.
With 32 sold photos, what are your advices to Foapers trying to sell more photos?
Take many pictures of the same motive, choose the best one and upload it. Go closer to the subject. Upload pictures of different things. Have fun with the camera, discover new angles! Last but not least, connect with other Foapers, exchange experiences! 
We know a lot about @akilles just by going through your photos. Who's Jennie? What do you do outside Foap, in the "real world"?
I'm a girl who loves to travel, I like to discover new countries. I love to take pictures, I see eye candy everywhere. I have a degree in computer engineering. I work as a web developer and photographer in my own company. Right now I'm looking for a new job, do you need people? 😉 My thought is to work with my company in my spare time.
Check out @Akilles' gorgeous photos here.