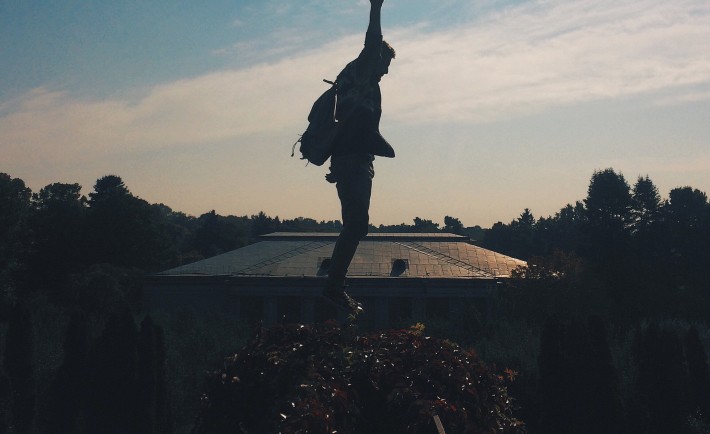 He's a second year student of Finance living in Kiev. He loves photography and has become an Instagram star, with more than 14k followers that admire her photos, all taken with her iPhone. He's new to Foap and is starting off Foaping winning a mission by the world leading media publisher Condé Nast.
Foapers, meet Taras Yakovliev (@taras_y), winner of the "A moment of triumph" Mission by Condé Nast.
Taras, congratulations on winning the mission! Such a great photo! You're quite new on Foap, right? We are curious. How did you learn about Foap and why did you start using it?
Thank you so much for the greetings! Indeed, I'm quite new on Foap, I registered only one month ago. So this success was even more unexpected for me. I'm taking lots of photos with my iPhone, but only recently I've started to think how to make use of them. I searched for some websites with mobile photos and found Foap. Now I recommend it to all my friends!
We're happy to hear that and we'd love to get to know you better. Where are you from and what do you do when you're not Foaping?
I live in Kiev, Ukraine. I'm a second year student of Finance. I started taking photos three years ago, when I got an iPhone and signed up for Instagram. I've became successful quite quickly, as I became a suggested user! The Mobile photography movement is very popular in Kiev. We often organize interesting instameets. For example, the last one was held at the Kiev International Airport (Zhuliany). You can find photos from it under #empty_airportkyiv hashtag. My interest for the mobile photography grew into something bigger and now I take pictures not only with my iPhone, but also with a DSLR Camera.
The winning photo is really interesting – man jumping, holding an umbrella. How did you come up with this idea? And how did you manage to take this shot?
I must confess, it was really scary! The photo was taken on the roof of a half-destroyed greenhouse, and when this man was jumping the whole construction was shaking! Everybody was taking photos from the ground, but I decided to climb up to take a shot from a different perspective. I think I've achieved the desired result as it looks like the man was really flying!
How does it feel to know that Condé Nast, one of the world's leading publishing houses with titles like Vogue and Vanity Fair will be using your photo in their publications?
All I can say is "wow"! I couldn't even dare to think that my photos will be used in such publications. I'm glad that I've managed to take a picture that they like.
You photograph cities a lot – London and Kiev. Why is that? What do you like about both cities?
I adore my hometown – Kiev and take this opportunity to invite everyone to visit Ukraine and its capital! I love Kiev for its freedom, romance and beauty! It's a city of contrast and diversity, that's why it attracts many people. London is my favourite European city and it's a heaven for photographers, because they can find there everything they need for good shots: amazing architecture, interesting people, great parks…
If you would choose a favorite photo on your portfolio, which one would it be? And why?
It's difficult to pick just one favorite photo. I love taking pictures of different architecture styles, so I would choose a photo taken in Liverpool. It was taken during a sunset. The weather was so clear and the evening was windless, so I got a great reflection of the buildings in the water.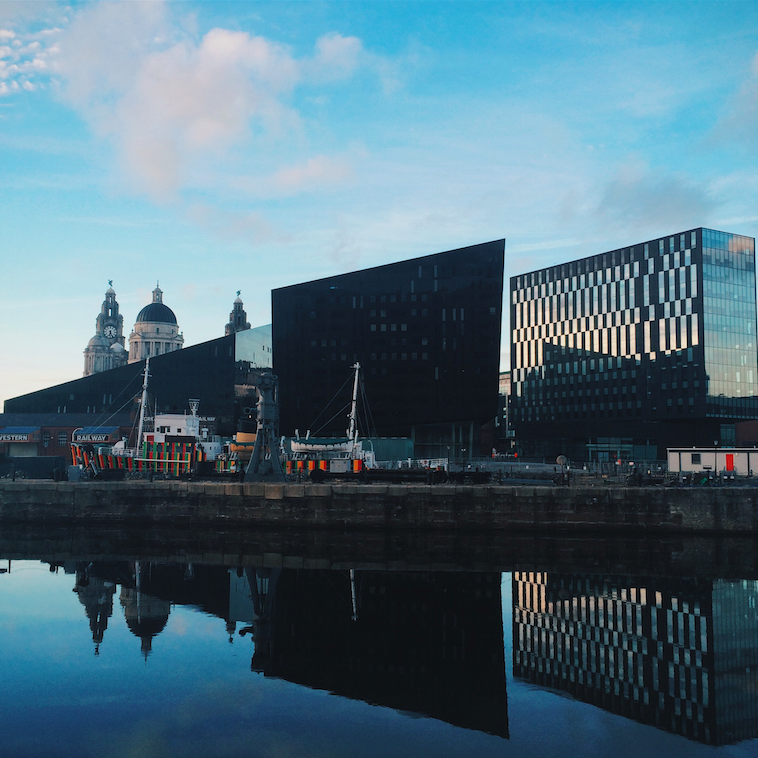 Finally, what is your next place or subject you're planning to photograph? Or maybe a mission you want to join? Let us know about your Foap plans.
Now I'm completely concentrated on studying, so I don't have much time to take pictures. But if I notice an interesting mission for me, I'll try to take part of it. Now I'm waiting for the results of  "The Spirit of London Arts" mission. Also, I'm planning to visit Barcelona at the beginning of May, so I hope to get good shots from this trip.
Taras, it's been a pleasure to write this interview. Thank you for sharing your story and we wish you a wonderful trip to Barcelona resulting in many great pictures!