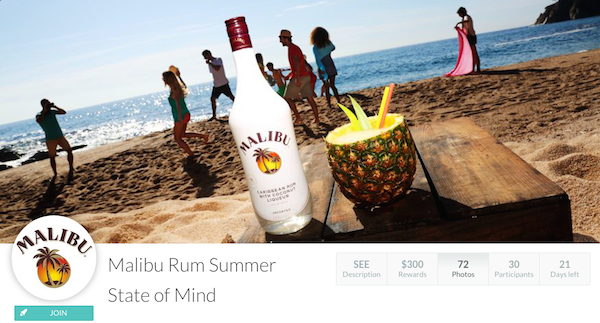 Summer is here
Astronomically speaking, the Spring has just arrived t the Northern Hemisphere.
On Foap, though, it's already Summer and we've just launched a new mission with Malibu Rum: "Malibu Rum Summer State of Mind".
This mission is perfect for you living in a tropical place or for you who are taking a break, visiting a warm destination, leaving behind the Western urban lifestyle for some easy going days.
Snap some photos of a Malibu bottle in a tropical atmosphere, enjoy this delicious coconut rum and join the mission. The mission winner will be rewarded with $300.
Join the mission now in the Foap App!
Don't know how to join the mission? It's easy! Download the Foap app for free on the App Store or Google Play.
To get the app follow one of the links below: