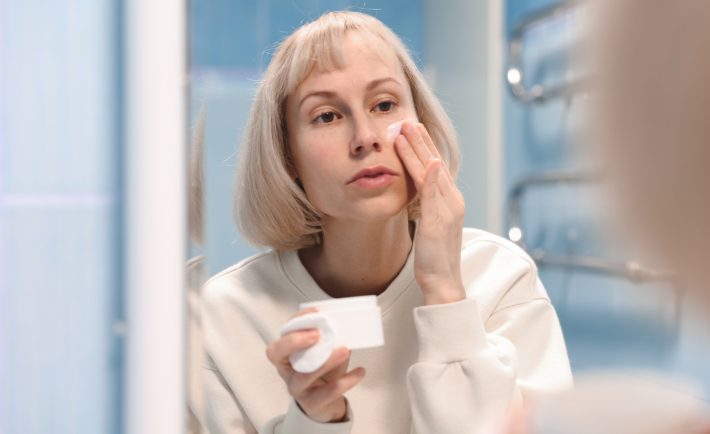 Beautiful young woman applying moisturizer on her face in bathroom, taking care of her skin
Do you want to collaborate with big beauty brands, get free products, and earn money for photos? 
Of course! This is why you are on Foap, right? 
We are creating a community for the big beauty brands, and if you join our newest mission, you will get the opportunity to collaborate with them as the first! 
Join the beauty community by uploading 1-3 photos of a beauty product or person using it.
It can be a cosmetic (like face cream, shampoo, toothpaste, beard oil, etc.) or an item (like lipstick, mascara, nail polish, etc.). It can be for men or women. A brand's name can be visible or not.
Foap Plus users can join this mission for free (we already added free Foap Coins to your accounts). Other users need to earn Foap Coins. 
Important! We will reward winners every 10 days (June 3, June 13, and June 23). We will choose from all uploaded photos every time, so the sooner you join, the more chances you have to win money!
And the best thing:
We will reward a vast number of users (320!) with money, and ALL participants who upload good quality photos related to the brief will get Foap Coins and soon will be able to participate in big brands' missions!
Good luck!
P.S. If you are here please take a moment to leave feedback in the comments.
P.P.S. You can check our tips on how to take a good photo for this mission.