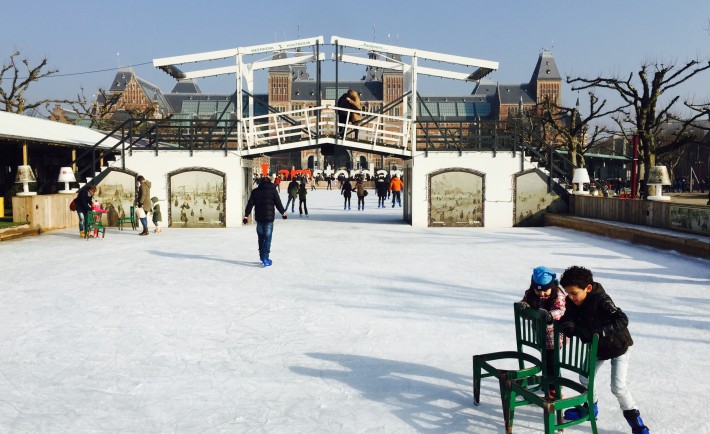 The Netherlands is this small, picturesque, charming country. Recently, the Dutch Airline, Transavia, ran a Mission called "Charming Dutch Cities". The Mission attracted lots of participants with super pretty pictures and the winner has just been selected!
Who is the winner?
Ladies and Gentlemen, meet Edgar Van Riessen (@edgarvanriessen) and find out more about him and his winning photo.
Edgar: First of all, we at Foap want to congratulate you on winning the Mission! It must feel special to have your photo selected among almost 1500 photos! What was your reaction when you got the news that you were the winner?
Maybe it sounds a little strange, but somehow I knew I was gonna win this Mission. Like when something has your name on it and you know it is destiny.
We would love to know a little bit more about the winning photo. Where is it taken and when?
This picture was taken in Amsterdam on a very cold and sunny day in February 2015. Have you noticed the two lovers on the bridge?
Transavia is a big Dutch Airline. How do you feel knowing that they will use your photo in their marketing?
I think its an honor that Transavia will use my photo. And also funny, 'cause sometimes I fly with Transavia myself!
Who is Edgar? What do you do when you are not taken photos?
I work at the
Rietveld Schröder House
in Utrecht. This House is on the World Heritage list of the United Nations. You can see a picture of the House on my profile (here below). Maybe you have seen it somewhere else before, because it is a very famous House.
Amsterdam is a beautiful city and you have many great shots taken there. Are you originally from Amsterdam? and do you have a favorite spot in the city?
I was born in Bloemendaal, near Amsterdam and located at the North sea beach. Now I live in Utrecht, a very old and beautiful city on the other side of Amsterdam. My favorite place in Amsterdam is the Rijksmuseum. You can find all the great Rembrandt paintings like the Nightwatch over there!
Last but not least: How long have you being Foaping and what's your favorite thing about Foap?
I am Foaping for about half a year now. I have over 2000 followers now and still hungry for more. So please start foaping and follow me!
My favorite thing is that I kinda see some of my followers as best friends. I've got lots of great reactions on my photos and I know what kind of pictures they have posted themselves. We speak to each other: not in words, but in images.
Thank you for sharing your story, Edgar! A big congratulations and a huge Foap hug from the Foap Team!