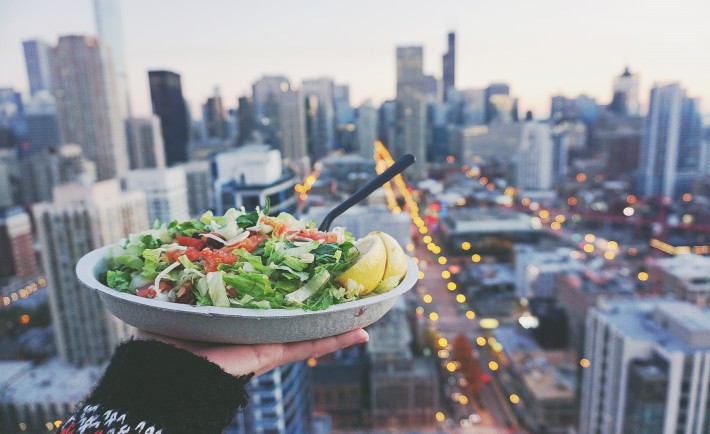 Foap-Chiptle-Mission-Winner
A little secret within the Foap team is that we are big fans of Chipotle. Yes, we eat lunch at Chipotle a couple of times every week. So you can imagine how nice it was when we teamed up with Chipotle to run the "Fun Life Moments with Chipotle". And we are of course not alone… Many Foapers out there are also big Chipotle fans and the Mission got several amazing shots from the great Foap Community.
Today we are happy to announce the Mission winner. Born in Korea, she now lives in Chicago, where she works as a creative at a famous ad agency. Ladies and Gentleman, please meet Foaper Jin Young Yoo.
We start off this winner interview with a couple of questions from Candice Stewart, Social Media Strategist at Chipotle.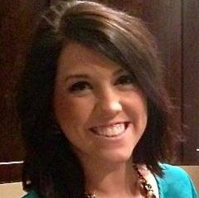 Hi Jin, Big congratulations on winning our Mission, it was really hard for us to pick a winner from all the great photos that was submitted, after we went thru our last favorites we all came together that your photo was the winner at the end.
What inspired you for your rooftop bowl photo?
I just moved to Chicago and the architecture and cityscapes here are quite amazing. So I instantly thought that the best place to enjoy my Chipotle burrito bowl would be on a rooftop with a view.

We heard it's your first time winning a Mission. How does it feel?
I'm so excited!! Thank you so much for picking my photo! I usually snooze about 5 times before I actually wake up, but that morning when I saw the winning notification on my phone screen  I instantly woke up feeling so excited! I did not snooze once that morning and that says a lot.

What's your go-to Chipotle order?
My go-to order would be the burrito bowl with steak + white rice + black beans + tomato salsa + sour cream (little bit) + green chili salsa + corn + cheese + lettuce + guacamole (sometimes).
Big Congratulations Jin again from the whole team here at Chipotle!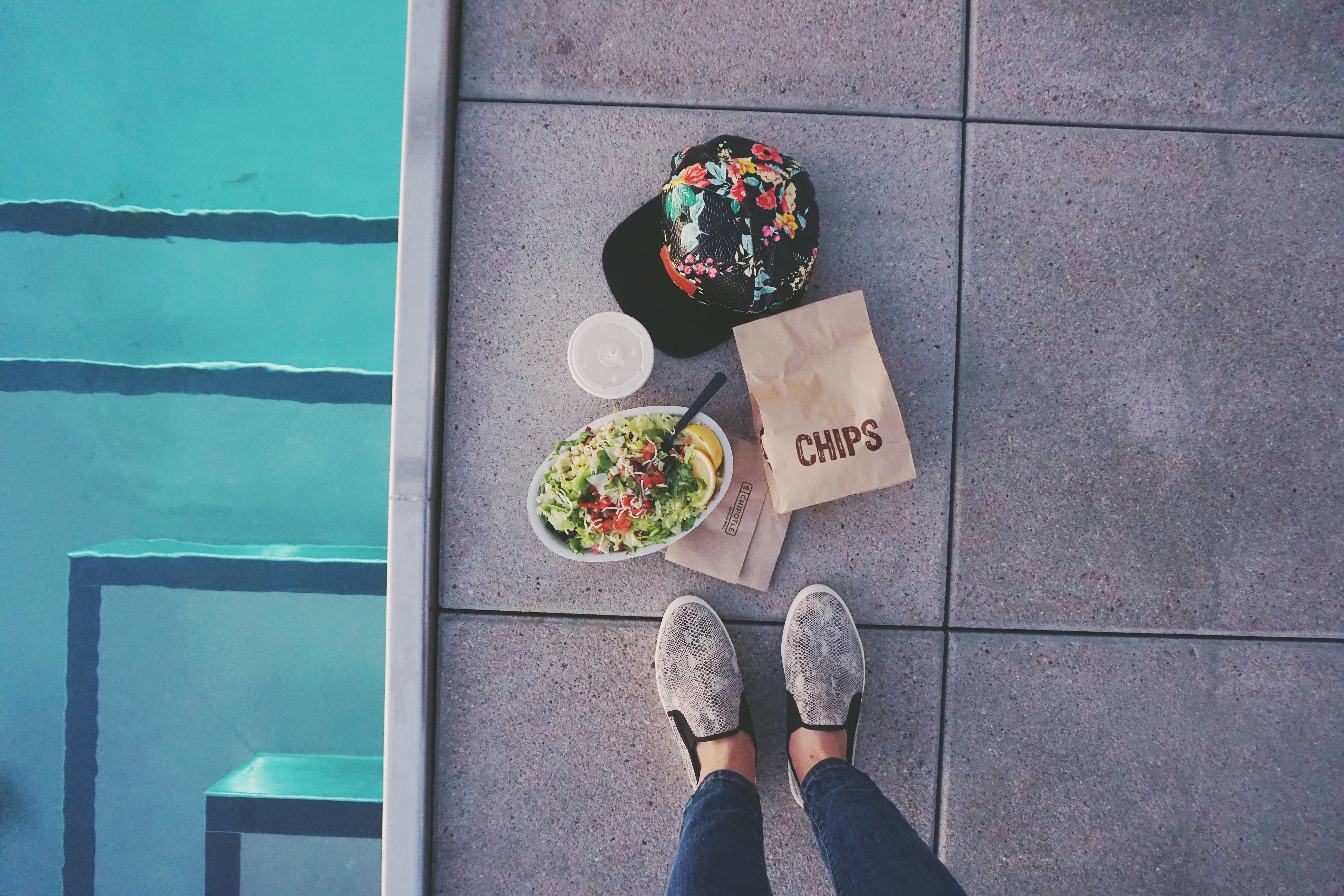 As usual we at the Foap also have a couple of questions. Here they come.
It's Aalways nice to read the story behind the winning photo, Jin! Now we would like to get to know you better. When you are not at the top of buildings snapping photos of Chipotle food, what are you doing? Who is Jin? Where are you from and what do you do in the "real" world?
I'm originally from Korea and I lived in New York City for a while and recently moved to Chicago. I work as an art director/designer at an agency called Leo Burnett. I love taking photos on my phone just like anyone else. I also love doodling and watching puppy videos on YouTube.
It is quite fun and interesting that you work as an Art Director and Designer in the "real" world. We would love to hear on how you see on Foap from a user perspective, and how you see on it from a Professional Art Director perspective?
I think Foap is a great place for anyone who loves taking photos and sharing them. It's even better that you could get rewarded for your photos. Any art director or designer would understand the struggle of finding photos on traditional stock image sites, but Foap is definitely a great place to look and discover real and natural images. Foap has so many unique and authentic photos from people all around the world. 🙂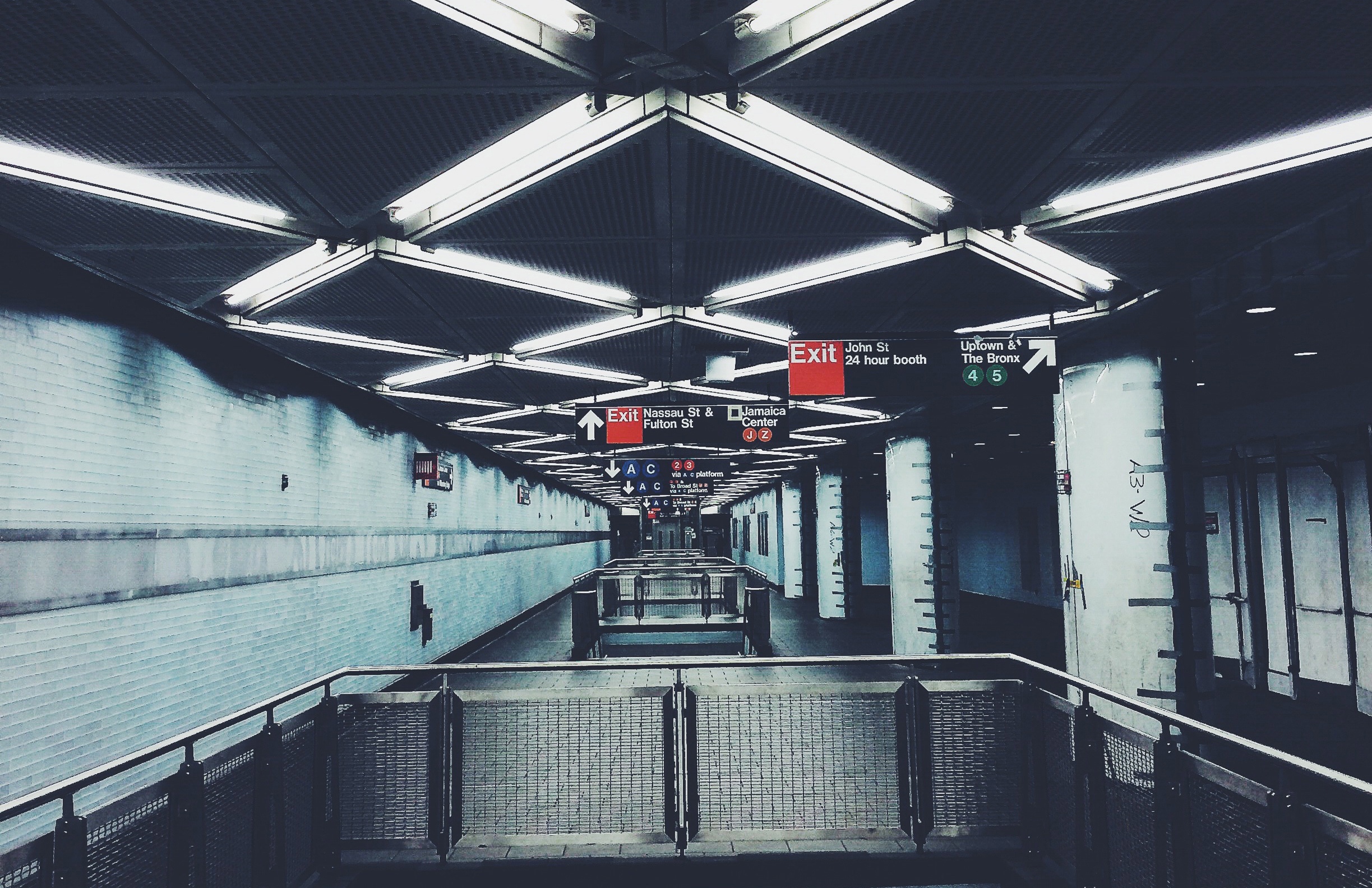 You have been Foaping since December 2013, do you remember what got you started and how you found out about Foap?
It's funny because you guys actually came to a "lunch and learn" session at the agency I was working for at the time in New York. Ever since that time, I've been a Foaper. 🙂
Who is this little cute fellow that you can find in your portfolio?
That is a photo of my family dog in Korea. He's about 12 now, but he's still as cute as ever. I love him to death. 🙂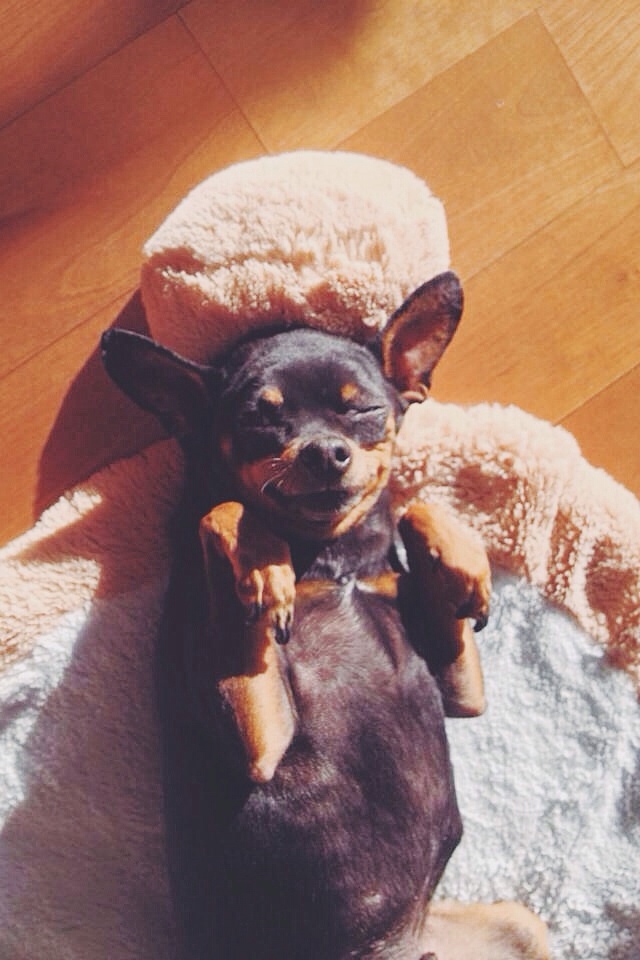 Big Congratulations on your first Mission win Jin, we are looking forward to follow you on Foap.
Check out Jin's great portfolio, follow her and drop her a congrats comment on the photo 🙂
Mission Winner:
Name: Jin Young Yoo
Username: @casytone
Location: Chicago, The United Stats of America
Reward: $300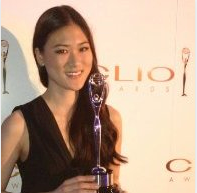 With love,
The Foap Team