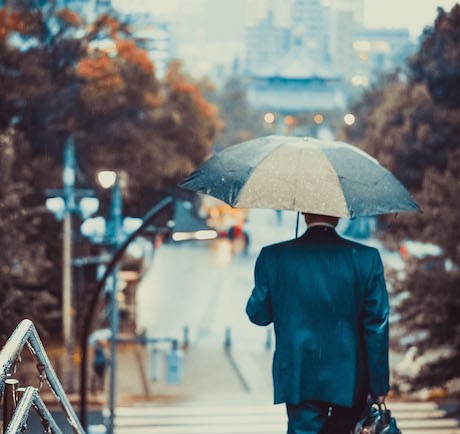 It's been a challenging Mission on the verge of street photography. The goal was to take great pictures of business people travelling. Spontaneous, authentic, creative photos – not the super boring and fake photography that we usually see on business stock pages.
Today we're happy to present the winner of Transavia's "Business Travel Photography". Foapers, meet the talented Zak Henderson (@snapzak) from Australia and get inspired by this "small town boy snapping the big wide world". Enjoy the interview and Zak's super positive approach to life.
"Ueno park" is the title of your winning photo. Do you remember the moment you took this photo? What were you doing in Tokyo at that time?
Haha I still don't think I'll ever know what's going on in Tokyo. It's a constant adventure I think. The main reason of my trip was to experience the unique history, culture and language. For a small country Japan serves absolute valued differences and Tokyo crams it all into one beautifully accessible, clean city.
This day I was exploring the layers of Ueno's vast park with over 140 years of history wrapped by modern skyscrapers, filled with a gorgeous lake, temples and cherry blossom runways. You can't help but feel hidden from all the usual hustle and bustle. Remembering this snap in particular captured the moment I reached the top of Ueno park steps and on turning to thank my achievement I gazed the finest example of Japanese business men. Perfectly pressed suit amongst the drizzle of rain he walked down the steps in the same formal manner you'd expect any other day, with the added bonus of an umbrella. The scene left me feeling respectful for the dedication men have in Tokyo's pressured business world.
Your bio mentions that you are a "compassionate idealist". How do you try to reflect that in your photos?
Simply, compassion brings positive understanding, less pressure and the ability to easily navigate my new lifestyle. My ideals fall neatly with my compassion to attract and secure lasting friendships, positive environments and motivations. Combined I can focus on the raw material witnessed in this world and capture what I see inspiring. Photography being fresh to me has acted to be a tool for sharing my fortunate moments with others. Unique moments that I believe we can always choose to take compassion in. My shutters are rarely thought or planned and simply reflect raw everyday material. I believe sharing these snaps can hopefully spark the ideals of desire towards travel, self exploration or even that push to motivate ones inner desires. Merely capturing moments to share how beautiful, interesting and happy the world can be, not to mention accessible and all inspiring.
Zak, you've joined Foap just recently. Please tell us more about yourself and your life.
Honestly this is all new and exciting. I picked up my first fancy camera not even 10 months ago and it's been glued to me ever since. Prior to this path I was a blue collar tradie that had desires towards a white picket fence, dogs and a family. Grew up along Australia's east coast, chasing waves, obtaining bicycle battle wounds and generally running amuck while figuring life values. 2014 brought an explosive, personal opportunity that introduced a moment to investigate current lifestyles and ask 'is this all what I set out to be'? The one thought that changed everything is a hilariously relevant quote from Derek Zoolander. Pondering into a self reflecting puddle after losing his first award he whispered 'who am I?' and just like the reflection my mind responded with 'I don't know'. With that I began to question everything like 'what colour do I like', 'how do I chose to keep positive', 'which environments make me most productive'?
What better way to discover all these things by leaving everything behind and immersing myself in unknown land. I tested this in late October 2014 by travelling to my closest dreamland Japan. Resulting in a two week extension and a firm Travel Bug. After returning everything fell into place and in 2015 I started a new journey towards a passion that would fuel and support my ideals. Guess when your ideals are making others happy and sharing positive light not much can stand in your way, waking up each day with a sense of desire makes me the happiest I've ever been and turned more great memories in a few months then I'd had years prior. Not to mention the building of a company that supports my ideals and shares these tools with the less fortunate or curious. Opportunities await this small town boy snapping the big wide world.
You seem to be travelling a lot. Which places do you like to photograph the most?
Honestly without a doubt Japan, simply because of the unlimited moments available around evry single corner. Especially Tokyo, you can find new desires, fantasy lands and never thought of spontaneous moments. From Go-Karting as Mario on the streets of Akihabara to Batman fuelled runs amongst 10's of thousands down the insanely energetic Roppongi streets, I dare people to find a boring spot in Tokyo and even Japan.
BUT I haven't even begun to see what else is out there yet. Currently I'm in Canada my childhood dream land, that's proving to be quite beautiful and then the rest of the world beacons! All in all I have to say the best places are those rendering you cozy and in Japan you can be as crazy, well fed, safe and entertained non-stop…. who doesn't like sushi, Fuji and cat cafes?  
You have many stunning pictures in your portfolio. Which one makes you really proud and why?
Thank you, I feel kind of guilty being fresh and taking these compliments when so many other great life long photographers around me struggle. In all my missions I think it's best I use my gift to help those around me see positive light, share creative energy, find motivation and inspiration towards anything they can smile in. All my favoured snaps have these moments, moments of complete self joy driven smiles. One particular snap is a young boy perched on his father's shoulders while walking cheerfully through cherry blossom filled lanes of Ueno Park (same place I captured the business man). While walking along their mother approaches with a stuffed panda that sparks an explosive smile in the child's face and as he's presented the panda the smile's are joined by joyous floundering that adds a laughing struggle to the fathers piggyback ride. Proud of that family and the moment representing true simple joy.
Australia is a beautiful country! Which place in your country is your favourite and why?
True blue, fortunately before evolving into a travelling shutter bug I worked for a transmission company that offered me projects all over Australia. The one place I suggest newcomers to visit, being a week or months is Cairns, Queensland. Simply because you have the colourful Great Barrier Reef and the lush Daintree rainforest backed on top of each other, making it a treasure trove of opportunities and introductions to Australia's best examples. Plus it's the first leg before venturing south into the Golden beach, thick hinterlands, twisted coastal drives and barren deserts. Australia really has heaps to offer, you can't go wrong.
Thank you so much Zak! You are very inspiring and it's been a pleasure to get to know you better! Thanks for sharing your story and your amazing talent with the Foap Community.