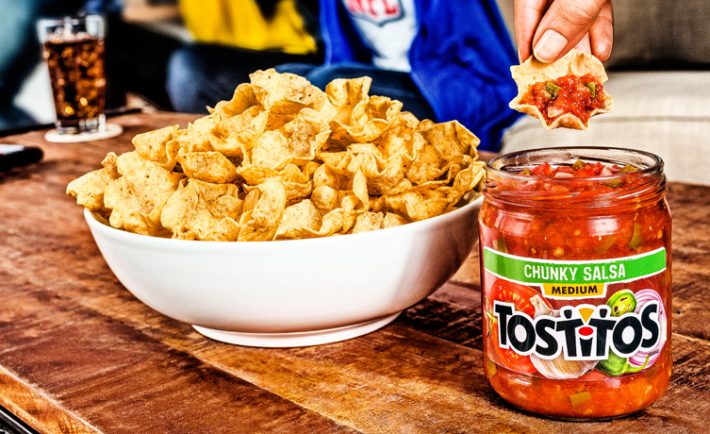 We are very excited to announce that we teamed up with Tostitos and have just launched a delicious Mission.
The winner will receive $1000! 🙂
Grab your family and friends together for your favorite Tostitos chips and dips!
The Mission: Get Together Around Tostitos® Chips And Dips
We are looking to capture beautiful lifestyle images of ethnically diverse friends getting together around TOSTITOS chips and dips. It's all about enjoying each other's company and having good times together, not a huge party.
The images should be fun and vibrant, capturing that moment in time when friends come together in a natural, unforced way.
To us, these moments might include things like a relaxed back-yard BBQ, hanging out by the pool, watchingTV(movies, football,etc), sitting on the patio or porch and even hanging out at the beach.
We would lovea mixture of from a distance shots showing everyone having a good time to close-up shots of the chip and dip bowl with some people gathered around and perhaps one person dipping. Nothing messy or sloppy.
One last thing, a group of friends in TOSTITOS world is more than two, but not so large as to graduate to large party. 3-7 people is perfect.
Details:
-Hi-res images
-No Filters
-Prefer caught in the moment shots, no eyes on camera
-Tostitos products incorporated into every shot, with the logo showing clearly
-Each shot must show at least 1 Tostitos product in packaging
-People ages 18-34, mix of skin tones, male and female
-Close-up of product cannot show any broken chips.
-TOSTITOS products must always be shown to be appealing and appetizing
---
Don't know how to join the mission? It's easy! Download the Foap app for free on the App Store or Google Play.
To get the app follow one of the links below: