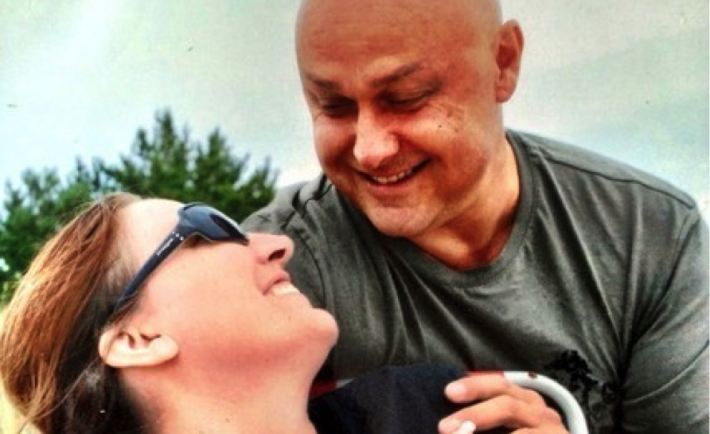 You might have seen them around before. She is Susanne (@susanne.jordan), he is Peter (@jordanwiew). Both have amazing portfolios, several followers and several sales. Both also bear the same surname. Both live in the same country, in the same city and even in the same house…
Yes, they are a couple. A "Foapy" couple indeed 🙂
Foapers, let us finally get to know the wonderful Susanne and Peter, aka "The wonderful Jordans", a little better. If you've been around in the app you know how nice these two are! Maybe you also have spotted comments like the below? So inspiring 🙂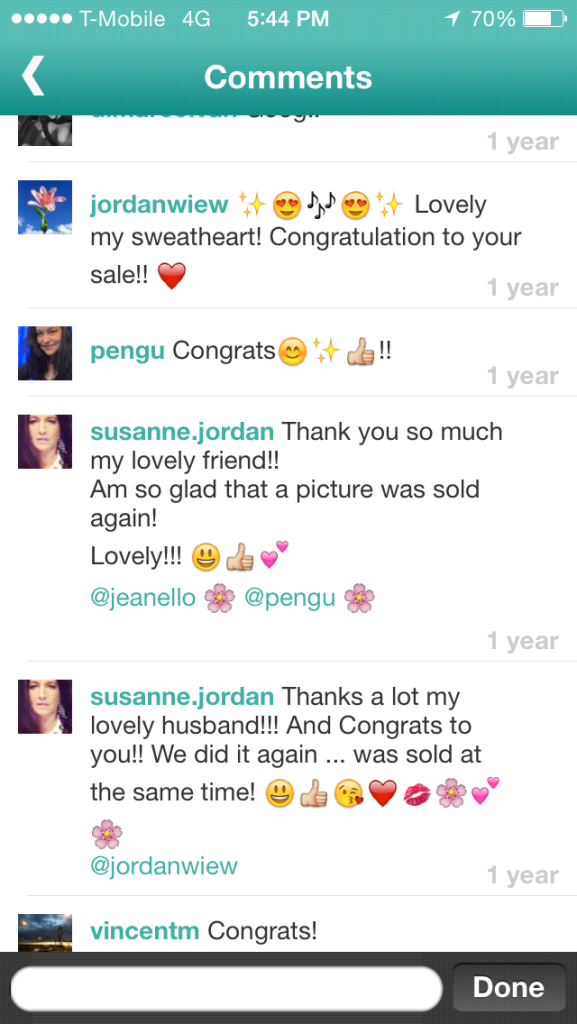 Susanne and Peter, our first question to you is: Who started Foaping first? Was it Susanne or was it Peter?
Susanne: I started first and then Peter joined when he saw how fun it was!
Who are Susanne and Peter when they are not Foaping? And where do you live?
Susanne: Well, who are we…? In the best age: around fifty… We met for more than thirty years ago and we fell in love in each other instantly… Got married and then we started to build our lovely family.
We work with people who have function disabilities. And we love to see how they progress in their lives. We really enjoy to be together with all our friends.
We live in Bålsta, Sweden, a place where the weather isn't always the best…
But we have a great sauna which is really warm and a well used spa bath outside…
You are very welcome to visit us…
Did both of you have an interest for photography since you met? If yes, how did it start?
Susanne: I love to take pictures, especially of relatives and pictures of outdoors in the nature. In the beginning, I liked to take pictures and change them into fantasy pics. But later I started to enjoy normal photos, of everyday moments.
Peter: I love to write and decorate. In a way a photo well planned is like writing about or decorating a beautiful moment – a snapshot in a time capsule. There is so much lovely things around us that I love to capture…
Do you help each other with tips, suggestions and advices regarding photography?
Susanne: Yes! Its really fun to give tips – four eyes might see a little more. And it gives us time to be together more in an interesting subject…
Peter: It's a perfect to have each other when you don't really know which photo is edited best…
Both of you have lots of awesome family photos. Could you tell us something about your family?
Susanne: We have five beautiful children in the ages between 32 and 14 years… and we can now add six lovely grandchildren to our family.
Peter: The girls moved out years ago but just a couple of months ago two of our sons moved out to their first apartment. So now we have a lot of space in our house.
Susanne: We just decorated a specially made guestroom…
We took some photos and uploaded them to Foap.
Peter: So now we might have a little bit more time for Foaping… J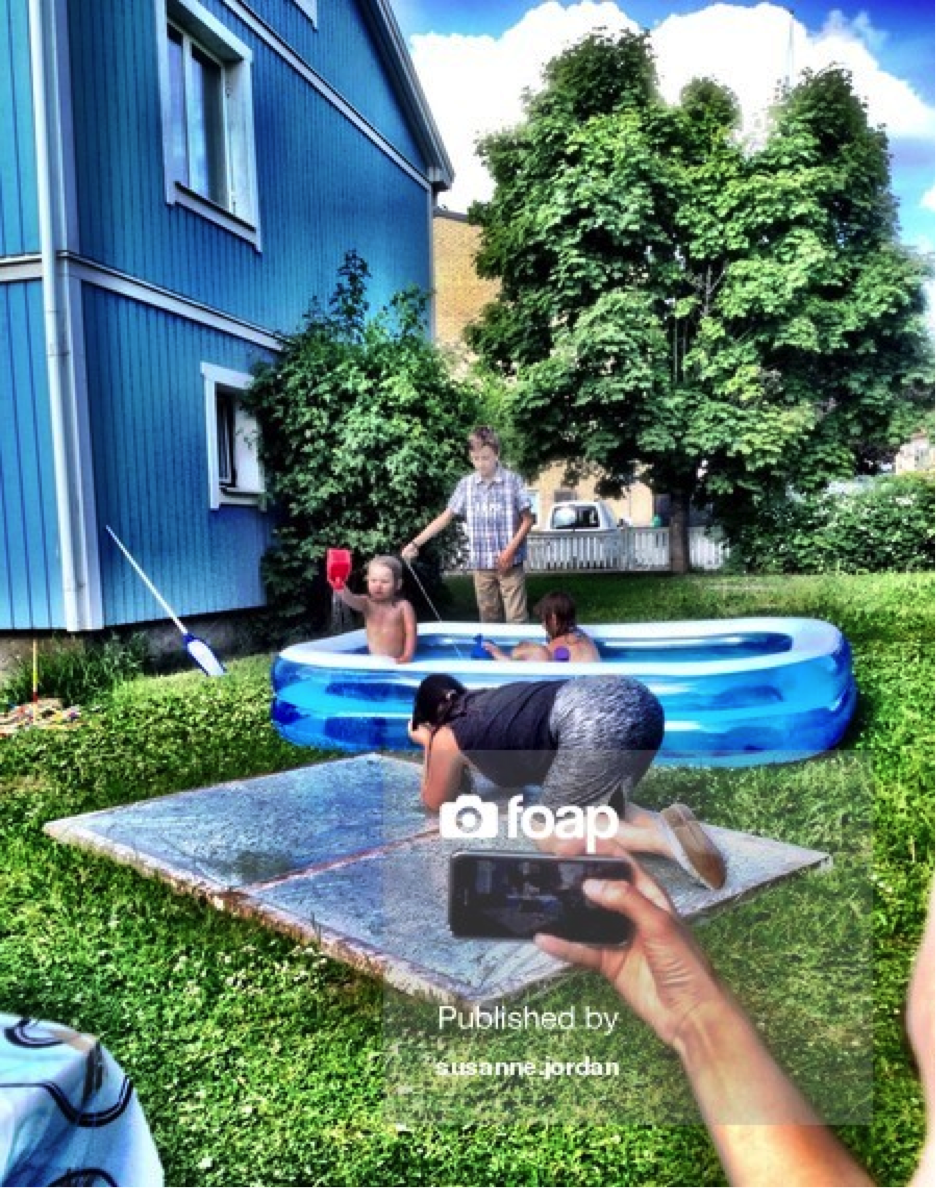 You two have been on Foap for a long time, on our short life so far. What is Foap for you?
Peter: The community is rare in the best way. We met some really nice people on Foap. Sometimes we just love to rate pictures and sometimes we really enjos writing to kind people we met on Foap.
Susanne: It's a great hobby to get out and take morning pictures after my night shifts. To see the sun rise, stop the car and get out to catch the morning fog and find spider webs…
Peter: Then we put them into Foap and sometimes we can sell a picture and we are really delighted that someone else liked them…
Susanne: I love the missions, they are really funny to participate in and take photos to.
Peter: And you won one mission just for a while ago. We were really happy that day. Next time it might be me…?
Now, this is a tricky question. Susanne, could you choose your favorite photos in Peter's portfolio and Peter could you choose your favorite among Susanne's photos? We would love to know why you are choosing those specific photos 🙂
Peter:  I love this photo because it shows Susannes passion for nature and its beauty….Early morning when Susanne ais going home from her work – she can't resist the light and the fog raising up from the water in this lovely lake…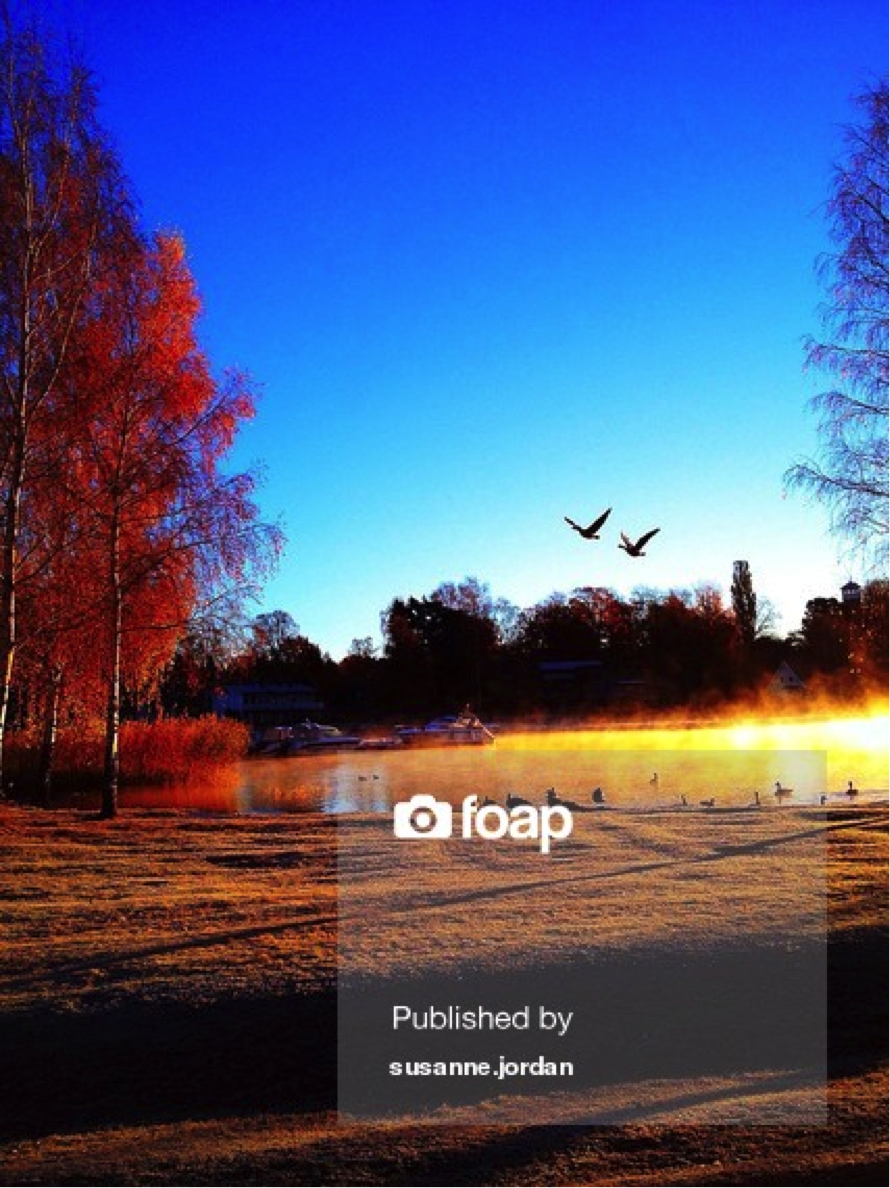 Susanne: The simple gear knob but still so interesting contrasted!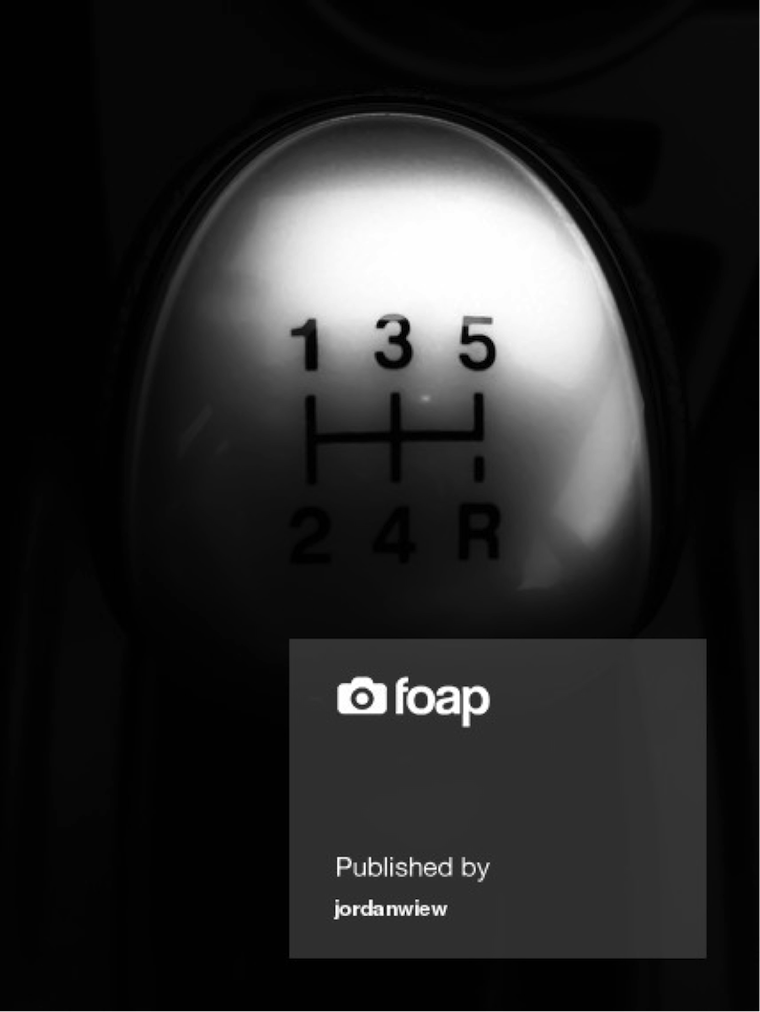 Peter: This photo is so full of joy and happiness! Malawian children in a little village – the best hour on the whole trip.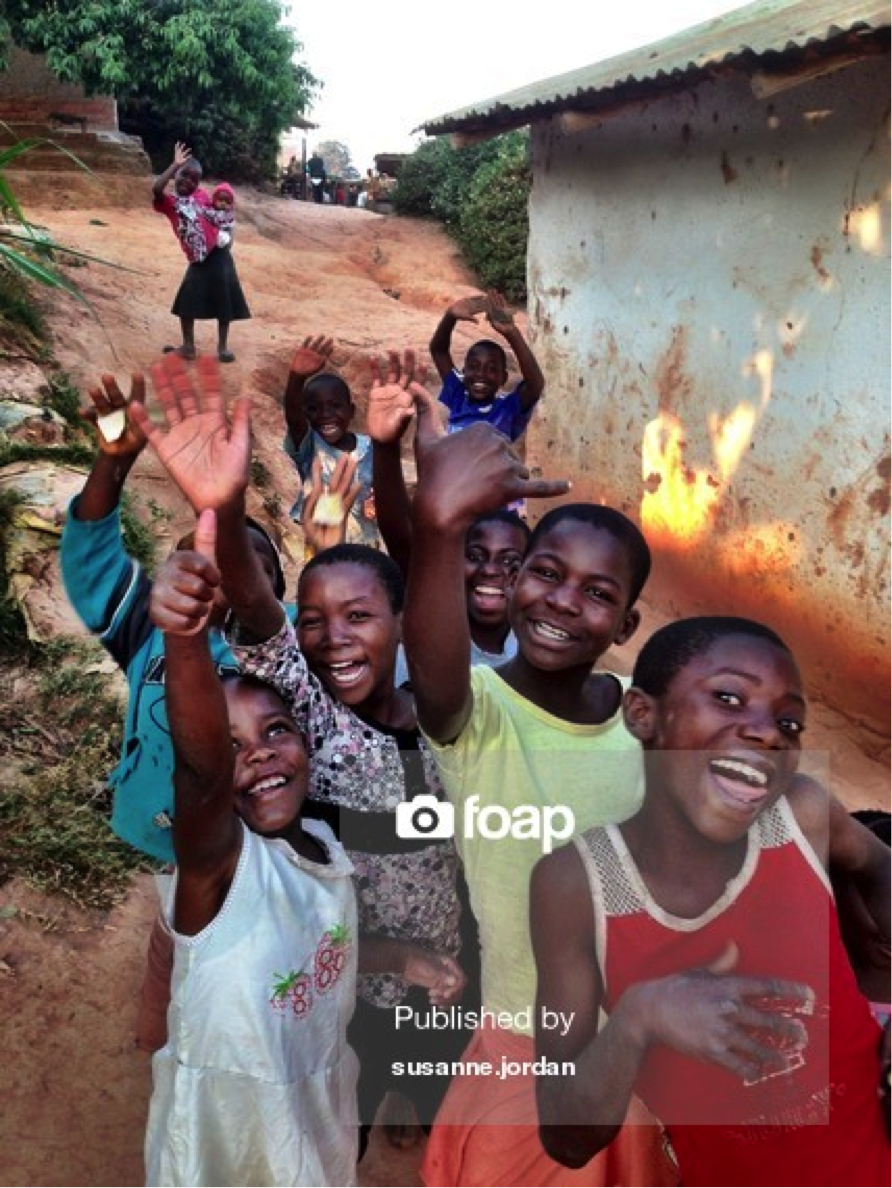 Susanne: In the photo Peter captured the shadows at the chest! Perfect illuminated… Good balance between light and shadows.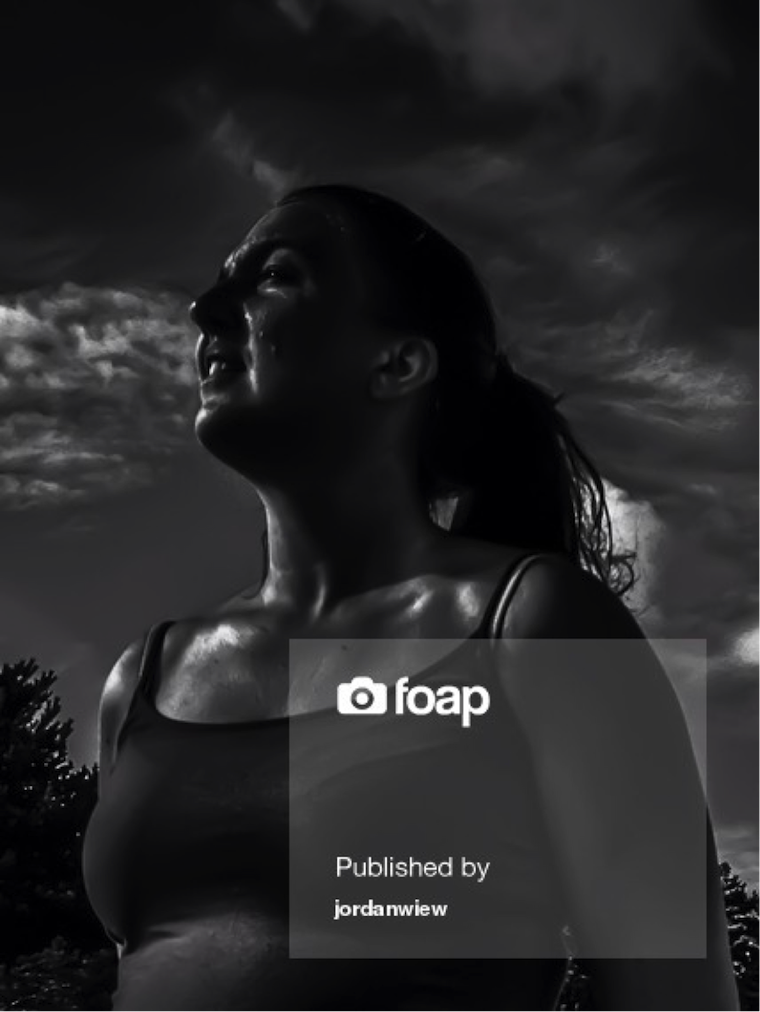 There are lots of talented people in the Foap community. For all the new Foapers out there, who would you recommend them to follow and get inspired by?
You have to take a look at @pitikelebek s colourful and vibrating photos and @katringomonova s outstanding beautiful family photos – they are really nice and check out @merethe s photos at everyday moments. Her photos sell really good. We love @cabday and hers photos. She is very talented.
And a very nice and kind person; @shec Love to see her travel around the world. @spikerbagger He takes stunning photos at big citys and urban places. They are amazing to look at. Last but not least our friend at Foap: @akilles She is so kind to everyone at Foap. A real ambassador for the Foap community and and we have been taking photos and sharing tips together for a while now. She takes great photos and a we are big fan of her and her photos!
Susanne & Peter, thank you so much for inspiring us at Foap and the Foap community all over the world! Thanks for sharing your story and your photos with us. And we maybe should talk about that visit to Bålsta 😉