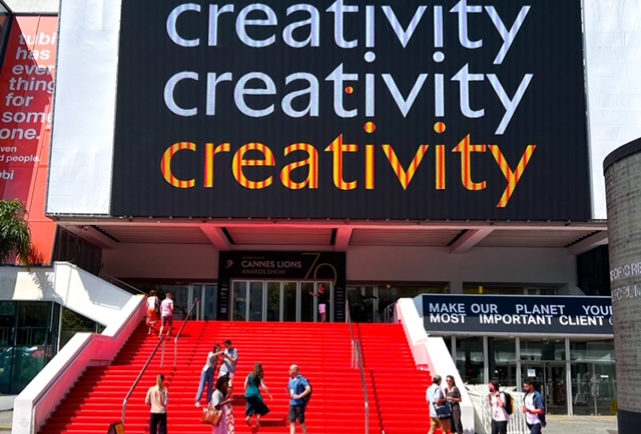 Written by Frank Carvalho, Chief Marketing Officer at Foap
Every year, the Cannes Lions International Festival of Creativity sets the stage for captivating conversations and exhilarating discoveries. While last year's event revolved around the groundbreaking concepts of Web 3 and the metaverse, this year brought forth a fresh wave of inspiration. As the Chief Marketing Officer of Foap, I was fortunate to witness three major themes taking center stage, with three resonating deeply with our 4.5 million Foap Creators and our dedicated Foap team.
AI: Igniting a New Era of Creativity
AI emerged as this year's undeniable buzzword, capturing the attention of attendees from every corner of Cannes. From improving content creation efficiencies to enhancing creative effectiveness, business leaders explored the multifaceted applications of generative AI. One notable activation came from The Weather Company, which collaborated with visionary artists like Alex Fefegha to generate AI images depicting alternative historical events based on weather data. This innovative use of generative AI exemplified how brands are pushing storytelling to unprecedented heights. Alasdair Lennox, the global executive creative director of brand consulting firm Landor & Fitch, perfectly summed it up, stating, "Generative AI is taking storytelling to new dimensions." At Cannes, the consensus among industry giants, including traditional holding companies like WPP, Publicis, IPG, Dentsu, Omnicom, and consulting firms such as EY, BCG, and PWC, was clear: while AI offers immense potential, the human spirit and touch will always be vital to elevate this powerful tool to its' full potential. Foap's global creator community wholeheartedly embraces AI while remaining steadfast in their commitment to authentic content. This propels us towards our next significant theme.
The Creator Economy: A Generation Takes Center Stage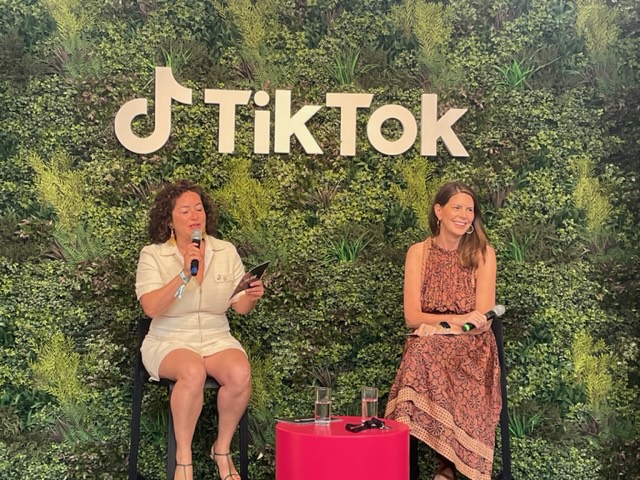 The Cannes landscape was transformed by the vibrant presence of Generation Z. Marketers marveled at the festival's youthful atmosphere, nowhere more evident than at the TikTok Garden and the TikTok Beach Party, where throngs of people eagerly awaited entry. Sofia Hernandez, Global Head of Business Marketing at TikTok, aptly summed up TikTok's impact, stating:
"TikTok is bringing creativity back to advertising and providing a unique space to genuinely progress culture.
Pinterest's Gen Z-inspired beachfront activation, the "Pinterest Manifestival" immersed visitors in real-life experiences of Gen Z trends, from tattoos to tooth gems.
Gen Z's influence extended beyond mere enjoyment—they took on the role of educators, sharing their insights with marketers. Notable figures such as Emma Chamberlain, a 22-year-old creator and business owner, and Ziad Ahmed, the 23-year-old founder of JUV Consulting, offered invaluable advice on brand-building and brand bravery. The rise of creators and their growing impact on social media platforms, exemplified by Meta's focus on Reels, showcased a significant shift in the marketing landscape. Cannes delivered a resounding message: brands must adapt to the changing rules, creators, and the type of engagements to thrive in this new era.
DE&I: Seeing the World Through a Human Perspective
Cannes epitomizes the power of ideas that inspire action. Throughout the festival, organizations, brands, and individuals converged to foster diversity, equity, and inclusion. Events like Google's Pride party, Ipsos Equality Lounge, The Female Quotient, and Kantar's The State of DEI prompted deep reflection on daily interactions, challenging attendees to view the world from a human perspective. Cannes taught me invaluable lessons, reaffirming that the work we do at Foap is about helping the individual creator grow and thrive no matter who they are. We value diversity, believe in equity, and welcome all who wish to join our community. We empower Foapers to embrace the latest tools, enabling their authentic content to rise to the top. Together, we will continue to fuel the creator economy across 194 countries and across all industries.
Until we meet again in Cannes next year, let us embark on this thrilling journey of creativity, innovation, and inclusivity.