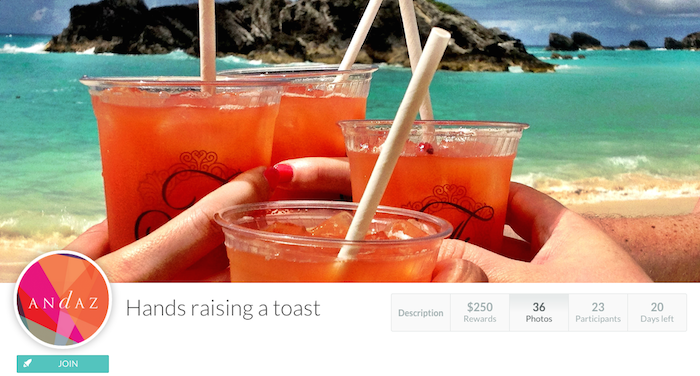 Everyone loves to celebrate!
A birthday, a good grade, a wedding anniversary, Spring, selling a photo on Foap…. There are plenty of reasons to celebrate. Many times we'll do that raising a toast. Raise your glass, look at the people around you, smile, cheers!
Now Andaz Hotels would love to see photos focusing on the hands of the people holding the glasses while raising a toast. Modern, fresh and authentic images. Between us, traditional stock photos of people toasting are so cheesy…
Regardless of what you are celebrating, snap a photo and join the mission, "Hands holding a toast". In 3 weeks you could be celebrating winning the mission 😉
Ah! A word of advice: Try to capture a nice background and don't take photos of glasses or bottles with labels on it. 😉
Cheers! Santé! Salud! Skål! Na zdorovie! Cin Cin!
Don't know how to join the mission? It's easy! Download the Foap app for free on the App Store or Google Play.
To get the app follow one of the links below: