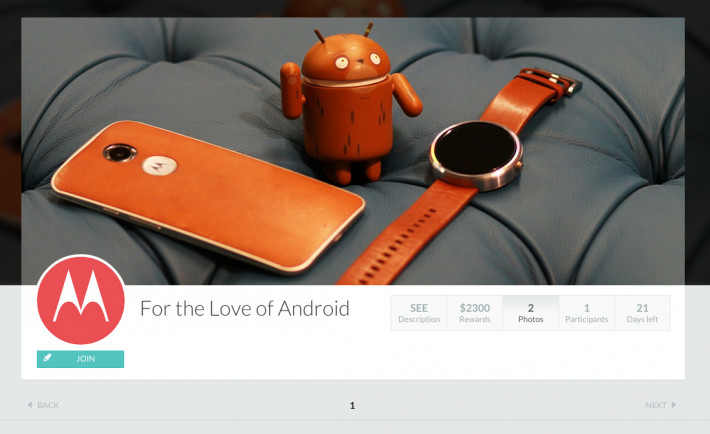 Exciting news!
Today we are launching our new Android app and we are excited to have our friends at Motorola as our global official launch partner!
To celebrate this new Android Motorola has a beautiful mission for you: For the Love of Android. Join the mission now in the Foap app and show us how much you love Android.
Mission Rewards
First prize: ONE THOUSAND DOLLARS!
Second and Third places: The amazing Moto X
Fourth and Fifth places: A beautiful Moto 360 watch
Join the Mission now!
Note: You need to be 18+ to be able to participate and join this Mission.
Click here to join the mission on your Android device
or……
if you are an iOS user (yes, you can also join the mission 😉 ), click here.
Read more about the New Foap Android app here and here.
Don't know how to join the mission? No worries! Click here and get started! It's so easy!