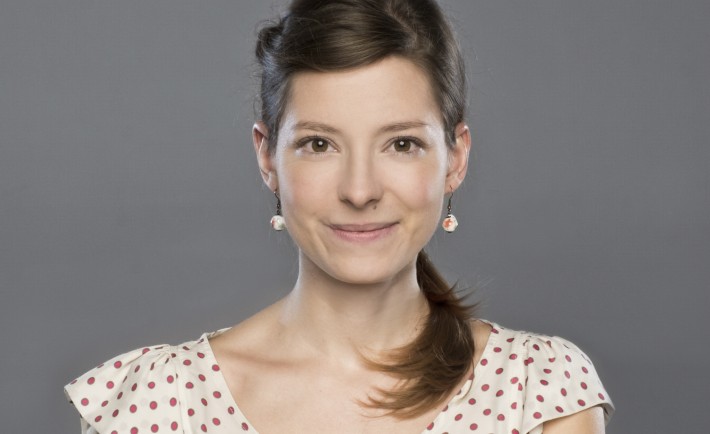 Hello Foapers!
I'm Aleksandra Puchta and I'm delighted to be joining the Foap team as a Community Manager. I thought that the best way to introduce myself is by answering the questions usually answered by community members on this blog.
Could you tell us a little about yourself? Where are you from? Where do you live?
I come from Warsaw, Poland and it's where I live now. As a kid I spent a couple of years in Israel. I must admit that on cloudy, winter days I still miss Tel-Aviv's sun. Apart from this minor con, I simply love Warsaw with its vibrant atmosphere and unstoppable energy the city is bursting with.
For the past year and a half I've been working as a Community Manager for Estimote, supporting their community of 40,000 developers. It's been an incredible time for me, as I've learned a lot about community management.
When I first met Martin and David and learned about Foap it struck me that it's a game changing concept: something I'd love to be part of.
What do you do when you are not Foaping?
My biggest passion's name is Gonzo: a one year old Parson Russell Terrier dog.
He's one hyper-active lad, so I spend a lot of time with him walking, playing frisbee, or roller-skating. He actually helped me write another blog post about the way he likes to be photographed, so stay tuned!
I'm also a huge fan of travelling. For many years my dream destination was Asia and last year I finally visited Indonesia. I must say this was one of the greatest adventures ever. It's a thrill to be discovering so many different realities, it's almost like discovering new worlds. I love getting to know new people and learning how their life is different from mine. I guess it's this curiosity about each and every detail that drives my passion to travel and look behind every corner.
What are the things with Foap that you like the most and why?
I love the fact that Foap is about real people and real moments. These photos are simply authentic and it's just amazing that more and more brands are choosing them for their communication.
Another thing really important to me is that Foap makes it possible for many people to turn their passion into real money. I'm sure it brings lots of satisfaction to see your photo being used by a big brand in their communication and even more when doing what you love brings you additional benefits.
What would you like to tell the community?
I'm super happy to be joining Foap and I'm really excited to get to know you better. I'll be present on social media, blog and you can always reach out to me via email (aleksandra at foap.com). My Foap handle is: aleksandrapuchta  and my Twitter handle is: @AleksandraFoap.
I look forward to talking to you and joining the Foap adventure!