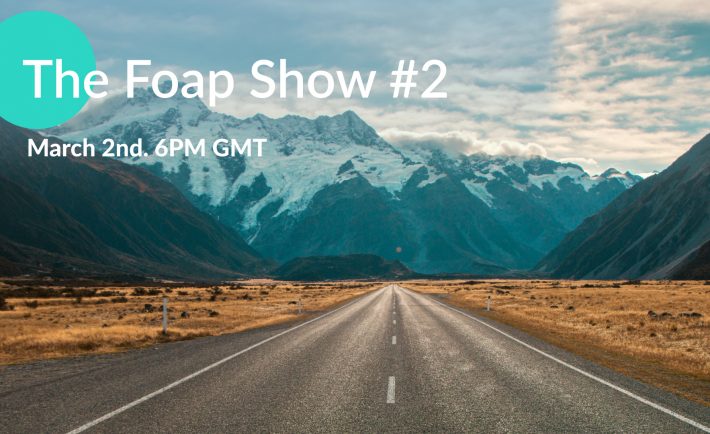 We are thrilled to invite you to The Foap Show #2 – the second edition of Live Streams for the Foap community.
Program:
– Winners announcements: Find out who won our most recent missions and why;
– The Foap Show Mission: A special Mission made for our wonderful Foap Show audience. Sign up and tune in during the stream to see if your photo was a winner!
– New missions: Get a sneak peek of upcoming missions. Get ahead of the game!;
– Mission spotlights: An in-depth look at one of our Missions/Campaigns
– Foap news: Discover new brands joining Foap and new features that will be released soon.
We updated the program based on your feedback, so expect more winners and photos!
Tune in to see it live and get the opportunity to ask your questions during the Q&A session.
⏰ Date: Thursday, March 2nd, 6:00 PM GMT
? Speakers: Filly – Creative Specialist
Links to Live Stream: Youtube | Facebook
Add to calendar, so you will not miss it: Google Calendar | Outlook | iCal
Did you watch The Foap Show #1? Check it if you missed it.